Dr. Maurer to be featured on WCHS "Ask the Expert"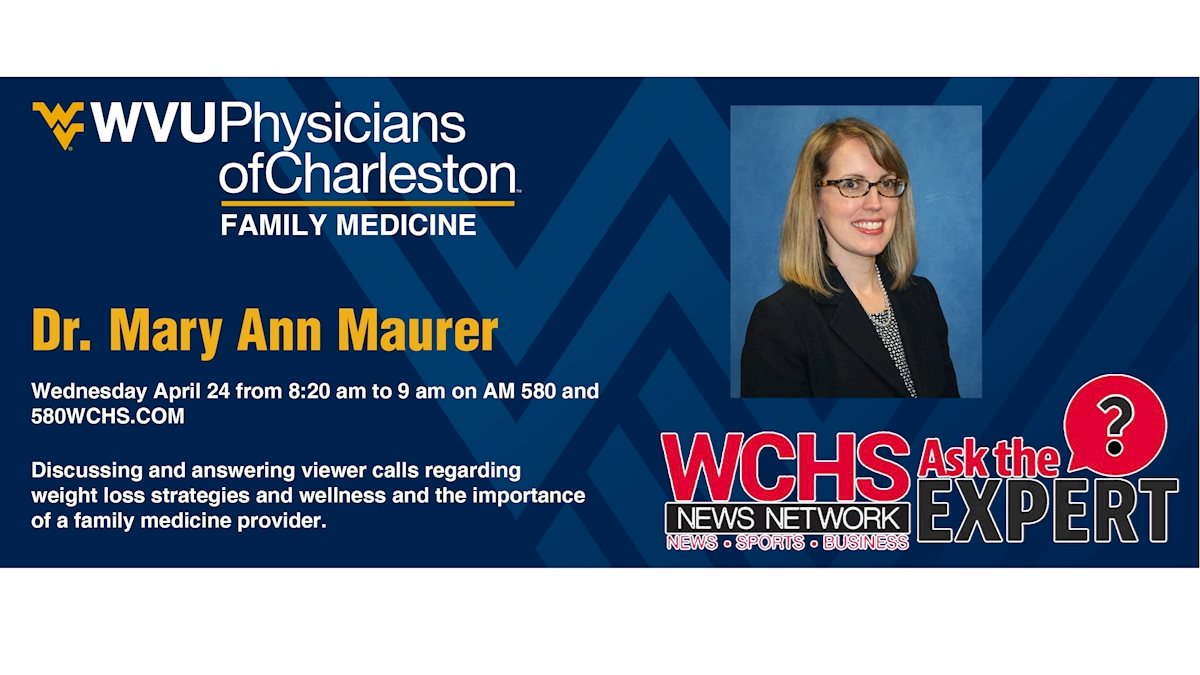 Mary Ann Maurer, DO of WVU Physicians of Charleston Family Medicine, and an assistant professor of family medicine at West Virginia University's Charleston Campus, will be the featured guest on WCHS-AM 580's "Ask the Expert" radio program on Wednesday, April 24 from 8:20 am to 9:00 am.
Dr. Maurer will be discussing the important of a family medicine provider and the issues of weight management and nutrition and overall wellness.
Lines will also be open for listener's calls on the subject. You can listen to the program on the radio at 580 AM or online at 580WCHS.COM.