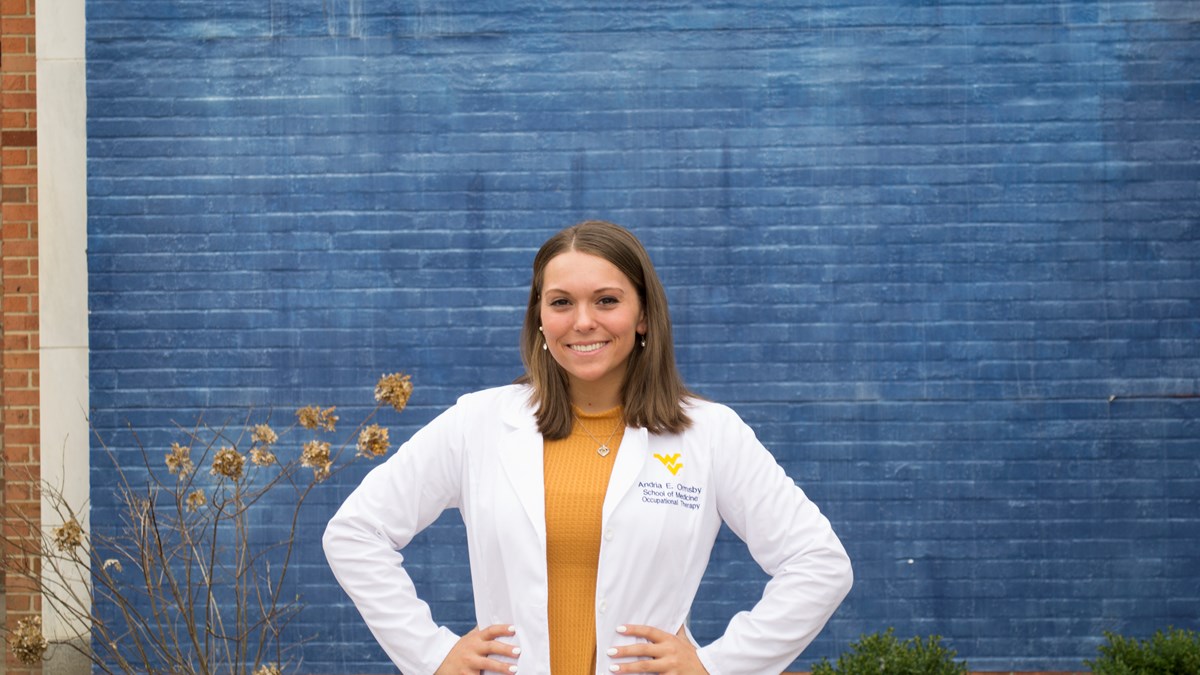 Hometown:

Clarkston, Michigan
Why did you choose this program? Is there an experience you've had that made you realize you want to choose this profession?
I've always loved working with people with disabilities, and I wanted to transfer this into a career. Occupational therapy gave me the chance to do this in ways that I didn't know even existed.
Why did you choose WVU?
I chose WVU because of the Occupational Therapy program as well as the fact that I am a member of the WVU marching band.
What is your favorite thing about your program that you can share with prospective students?
I love how close all of us are with each other and our professors. The hands-on learning and labs are also an awesome bonus that I feel really prepares us for our clinical rotations.
What are you hoping to do after you graduate?
I would love to do some traveling occupational therapy for a little while after graduation so I can see more of the world and really find my niche in occupational therapy. Right now, I have so many interests that picking just one right after graduation would be a real challenge.