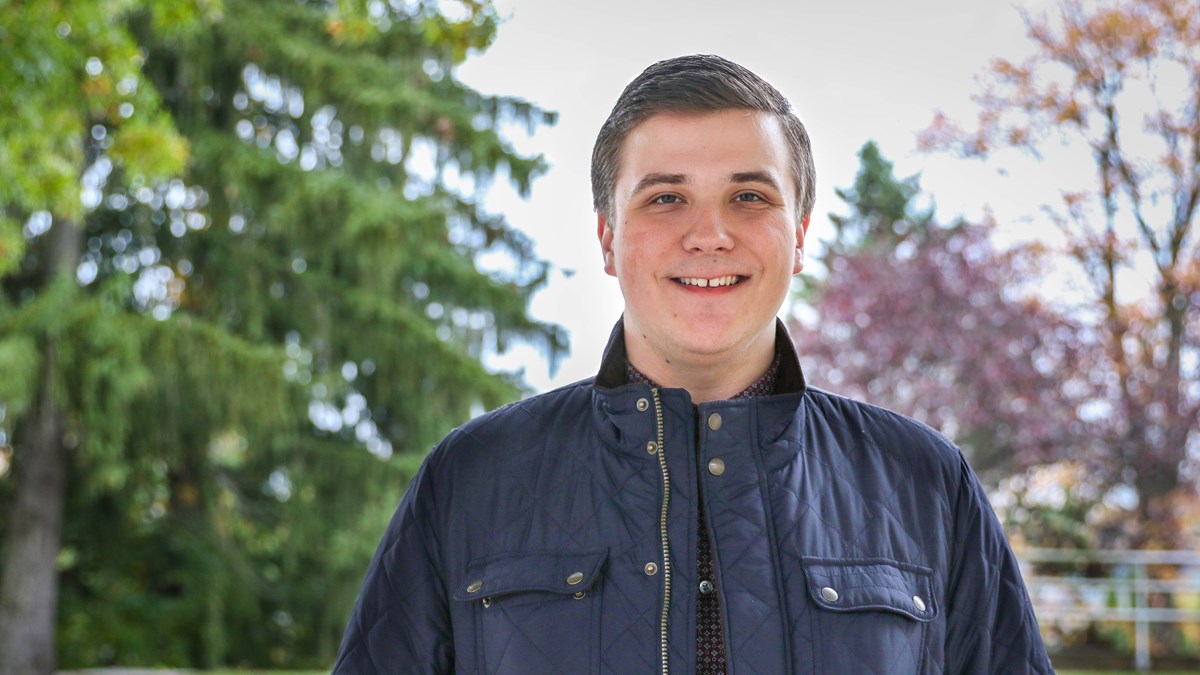 Hometown:

Pine Grove, West Virginia
Growing up, Nicholas McCardle was drawn to health sciences, business and law. At first, the native of Pine Grove, West Virginia struggled to find an undergraduate major that echoed his diverse interests. He started with exercise physiology then switched to political science, both of which he enjoyed but didn't seem to satisfy his aspirations.
Fortunately, he learned about the Health Informatics and Information management (HIIM) program at WVU through his advisor, and it instantly piqued his curiosity.
"This program was the perfect combination of all of my interests," Nicholas said. "I'm so glad that WVU offers such a degree, because I know that there are plenty of other students like me who have struggled to find the right major."
The Health Informatics and Information Management program is the first and only bachelor's degree of its kind in West Virginia. The program positions itself as a unique opportunity for students who enjoy technology, business, science, and a different type of patient care.
According to Nicholas, this program exposes students to many opportunities given the versatile nature of the courses it offers. HIIM graduates enjoy a variety of job settings. They can work in large healthcare systems, physician practices of all sizes, healthcare centers and clinics, or a legal department with risk management, compliance, privacy, security and others.
"We are taught about coding, privacy, compliance, finance, data integrity, and informatics," he said. "Having a little bit of background in each of those areas leaves you with endless avenues to pursue when you graduate."
Nicholas commends the program for the personal hands-on experience offered to students as well as the support and guidance of its professors. Many of the HIIM professors work in the WVU Medicine health system, which gives students some insight into what it's like to work in the health information management field.
"I really like that the program enables us to experience healthcare applications currently in use by learning on the internet-based VLab developed by the American Health Information Management Association (AHIMA)," Nicholas said. "The staff and faculty here have been fundamental in helping us out. The program director, Sally Lucci, teaches a couple of classes, she gets us volunteering positions at the HIM department and takes us to conventions where there are numerous networking opportunities."
Nicholas, now in his junior year, may be undecided about his next step, but he feels strongly about pursuing a graduate degree to build on the knowledge and skills he acquired through the HIIM program.
"I am thinking about getting my master's degree in business administration or maybe going to law school," he said. "I think the program really opens many doors to you because you are not limited to one specific area within the profession."