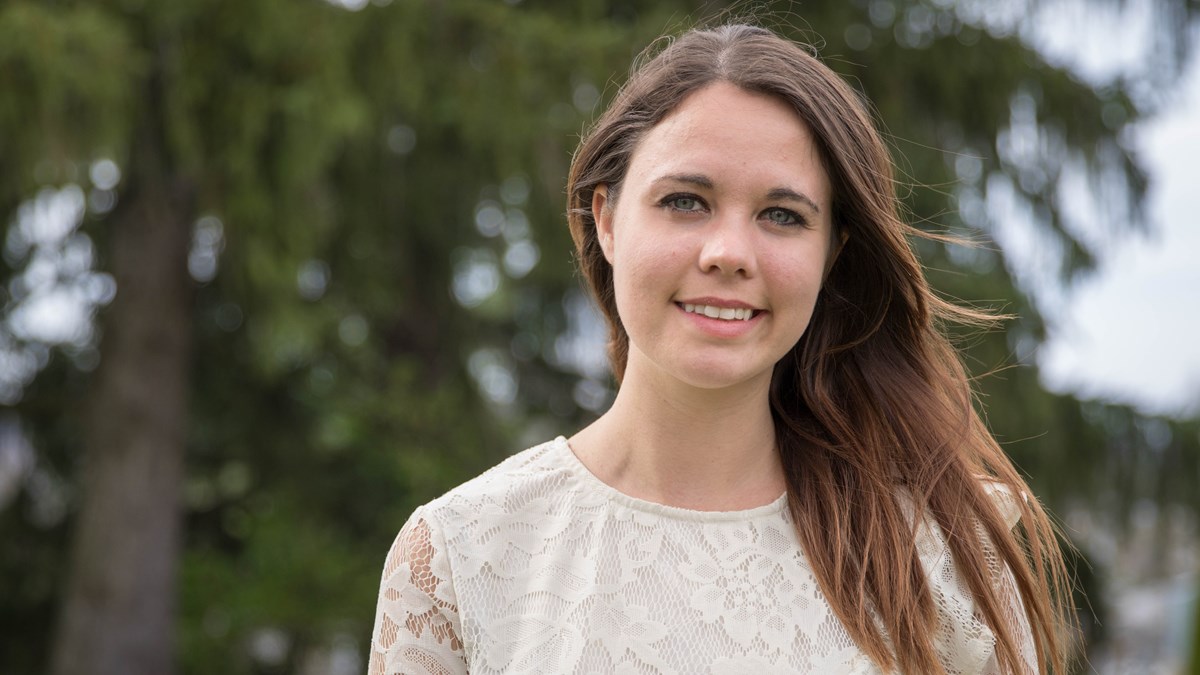 Hometown:

Annville, Pa.
I will always remember locking arms with fellow Mountaineers and singing Country Roads after winning a sports event at WVU.
My degree will allow me to motivate those to participate in all activities of life despite their disability and increase their quality of life!  
I would tell my freshman self to participate and become involved with everything! Study abroad; join an instrumental sport; join that club. Your time at WVU passes quickly, so take every opportunity that comes your way!
Describe your journey leading up to graduation—what made you want to study occupational therapy?
Before coming to WVU, I was unaware of the occupational therapy profession. I came here for a completely different major. As I defined myself through WVU, I learned that I needed to be in a profession that increases an individual's quality of life and allows them to participate in things that are important to them. Through volunteering and speaking to the WVU Occupational Therapy professors, I knew that I needed to be an occupational therapist.
Why did you choose to attend WVU?
When I visited WVU, I discovered that WVU represents unity, opportunity and success. Here, you're not just a number, you are part of the Mountaineer family. The university offers a tremendous amount of opportunities and strives to instill success in every student.
Describe your time at WVU. What's your favorite memory?
WVU has given me many memories that I will have for the rest of my life. One of my favorite memories was when I was selected as a Benjamin A. Gilman Scholar. Through this, I was able to travel to Vietnam to experience their culture and participate in their healthcare.
What advice would you give to someone thinking about studying occupational therapy? Why should they go to WVU?
I would encourage students to apply to the WVU occupational therapy program! Not only is this the only occupational therapy school in the state, we also get to participate in research through an R1 university. Moreover, we have some of the brightest and most caring professors who quickly become family throughout the program.
What's next for you?
My goal is to travel the world while practicing occupational therapy. Whether it's joining a travel therapy company or treating patients in other countries, I want to explore all that life has to offer!