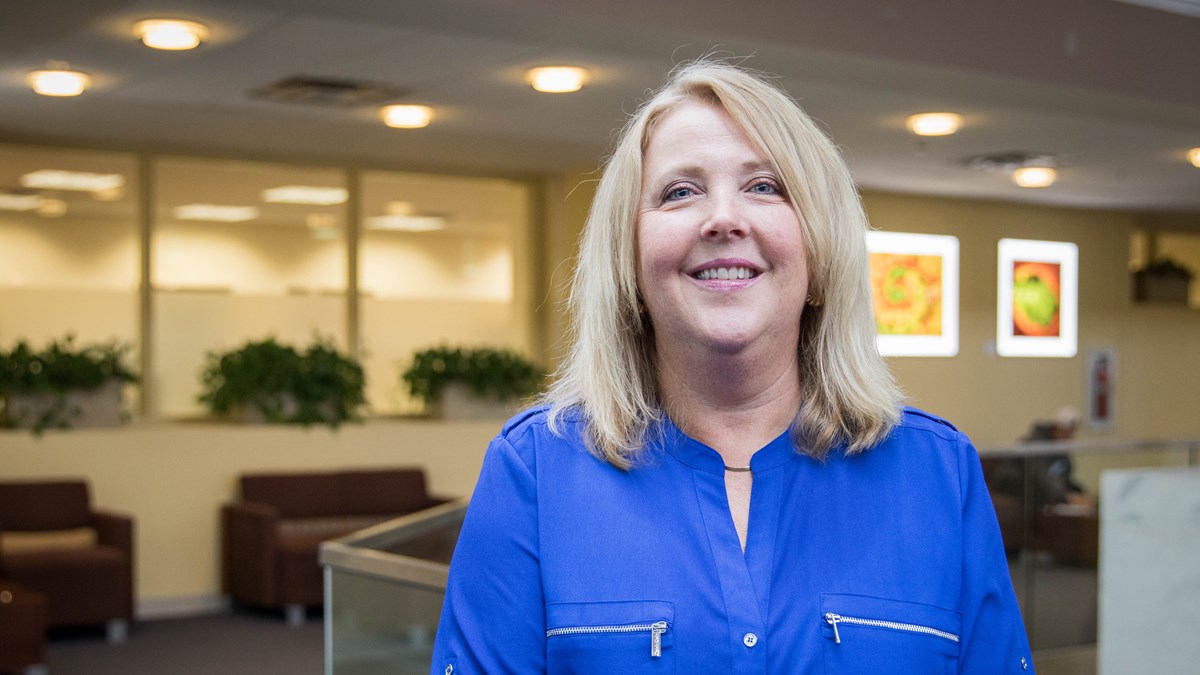 With 25 years of service to WVU, Brenda Wolfe says it's the students who keep her motivated and excited about her work.
Wolfe is the admissions and recruitment manager for the School of Medicine's Professional and Undergraduate programs. She also serves as program manager for occupational and physical therapies.    
"This role allows me to connect with our future Mountaineers," she said. "I am able to develop a relationship with them through this role, either when I meet them on the road through fairs, or later when they're enrolled in our programs and seeing me for advice on how to achieve their career goals."
No stranger to the WVU community, Wolfe's journey to the School of Medicine began after working summers for the University. She worked in departments across campus, including Financial Aid, Admission and the Bursars Office. She then landed at the Health Sciences Center in the pulmonary office before joining the Admissions and Records team.
"I loved the working with Admissions and Records because I knew that I was helping students work towards their bigger goals and dreams," she said.
Wolfe stayed with the department for a decade until a faculty member she was collaborating on projects with alerted her to a new opportunity. Occupational Therapy Associate Professor Dr. McCombie encouraged her to apply.
"Sometimes it's just a little encouragement or an alert to a new opportunity that helps put you on the path to what's meant to be," she said. "I was fortunate enough to get that encouragement while at WVU and it's my pleasure to be able to provide that same type of encouragement to our students."