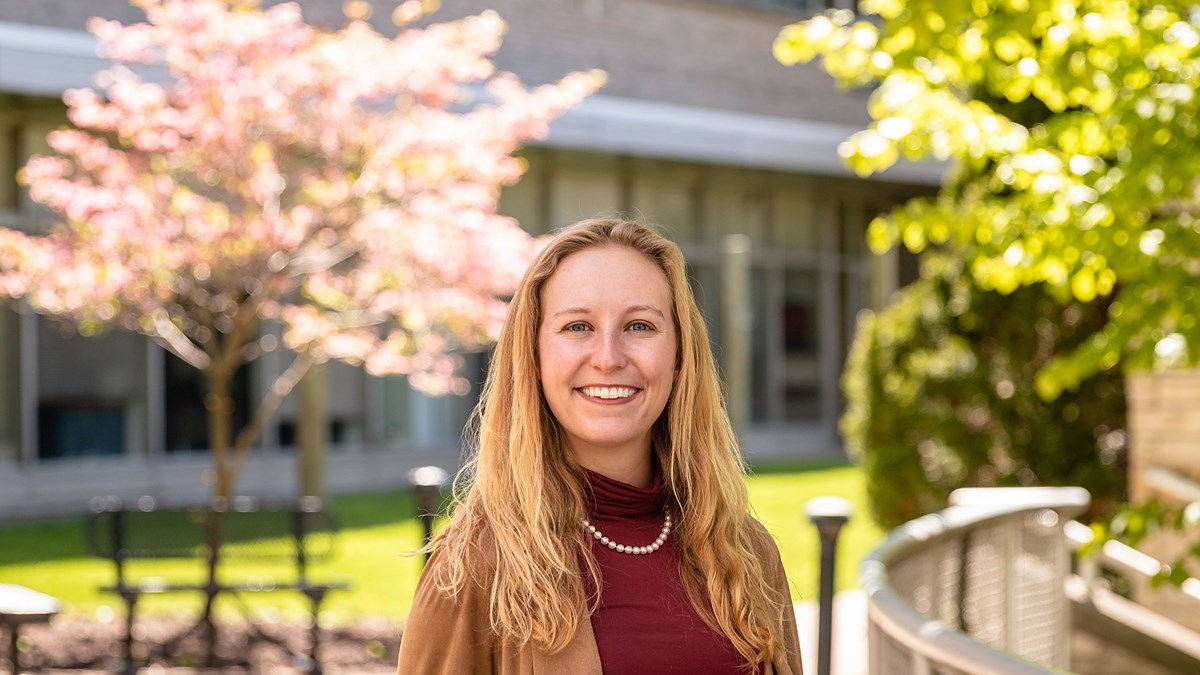 Navigating college and the college experience can be overwhelming for potential students – what majors are available, what classes are like and how coursework ties into personal interests are all concerns, especially for first-generation students.
Julie Day, assistant director of recruitment for professional and undergraduate programs, knows that feeling and is helping students find their fit at the West Virginia University School of Medicine.
"I too was a first-generation college student, so I've been there and I want to make sure those who want that experience have someone to help them find their passion and navigate through the process," said Day. "The most rewarding thing for me is watching students learn and find what success means to them."
A native of Berlin, Pennsylvania, Day is familiar with the region, although she's also lived in Arizona, New York and Massachusetts. She feels it brings a unique understanding of students' perspective on finding the right college fit and highlights the strengths of community.
"In coming home to the area and starting work at WVU, I'm reminded about the importance of land-grant university and what it means to the state," explained Day. "The WVU School of Medicine plays an important role in rural health advocacy, and I have an immense respect for healthcare workers out in the community – not just doctors and nurses, but the lab personnel, professional technologists and therapists as well."
Day also emphasized the fact that the School of Medicine is integrated into the J.W. Ruby Memorial Hospital in Morgantown.
"That integration makes it easy for our students to get hands-on and experiential learning opportunities, whether it's through rotations, professional experience hours, capstones or internships. It's opportunity for students who prefer to learn that way, and when paired with a top-notch simulation lab in WVU STEPS, students are well prepared when they enter their fields."
She also emphasized the strengths of the School itself – a strong student to faculty ratio, a close and supportive cohort within programs, and faculty that care about success.
"It's a bigger school, but there's small communities within it that let students stay involved and connected. I feel at the end of your degree, you can really look back and see the difference you've made all the while building a great foundation for a career in healthcare," she concluded.
Day earned her master's in higher education from the Harvard University Graduate School of Education and her bachelor's in Spanish and English and Writing from Gettysburg College.
If you have questions about undergraduate and professional programs at the WVU School of Medicine, contact Day by email or at 304-293-0440.