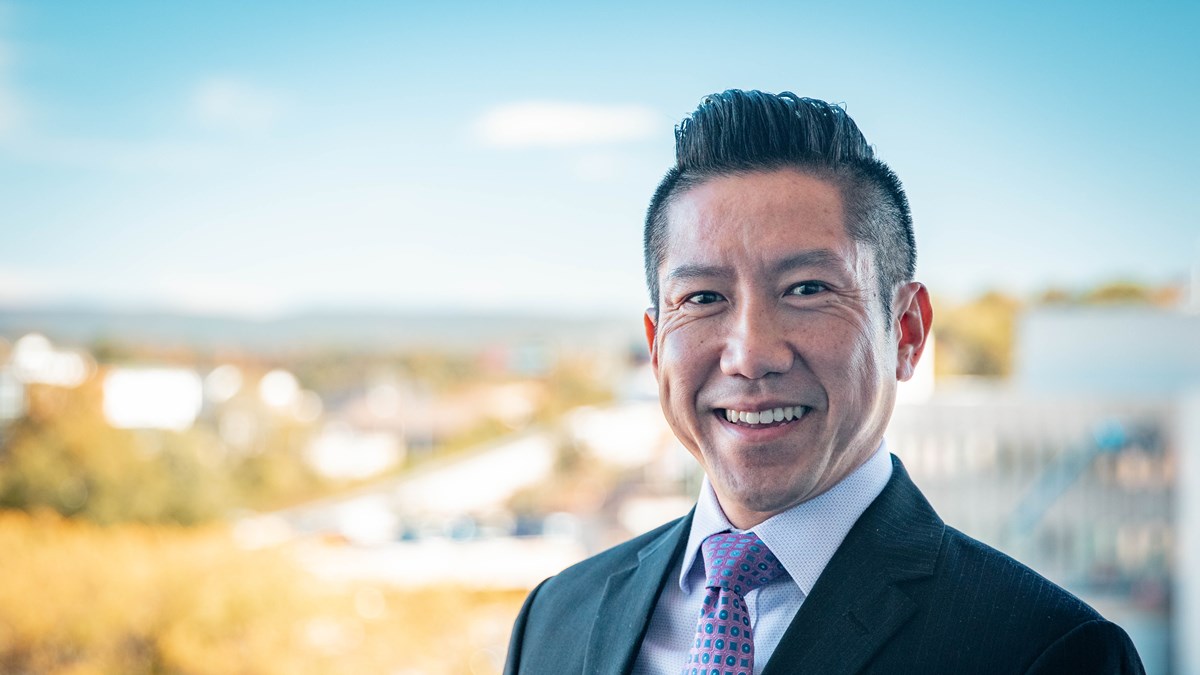 With the transition of West Virginia University's athletic training education program into the School of Medicine, Anh-Dung "Yum" Nguyen, Ph.D., ATC, has been named the new chair for the Division of AtChair Athletic Training in the Department of Human Performance.
"Athletic Training education at WVU has established a rich tradition of preparing extraordinary clinicians," Nguyen said. "I am excited to have this opportunity to continue a tradition of excellence that will ensure WVU as a leader in sports medicine."
Nguyen's current research in athletic training consists of understanding biomechanical factors that increase the risk of sport-related injuries during maturation in youth athletes, with an active focus on identifying anatomical and biomechanical risk factors associated with extremity injury.
Nguyen is actively involved in mentoring student researchers. He is eager to assist students in presenting their research work at national and international conferences and in getting their work published in sports medicine related journals. He has been awarded several grants to develop and support student research.
While at WVU, Nguyen has been part of developing a curriculum that includes clinical experience opportunities with the WVU sports medicine staff within the WVU athletic programs. Nguyen is also establishing service, research and educational programs that directly engage the Morgantown community to continue elevating WVU Athletic Training as healthcare providers to West Virginians.      
"We are developing applied research opportunities here for our students that will set them apart from many other programs," Nguyen said.
Nguyen earned his bachelor's in Physical Education and Sport with an Athletic Training emphasis from Indiana University of Pennsylvania. After, he completed a master's in Athletic Training from Old Dominion University and a doctorate in Sports Medicine from the University of North Carolina at Greensboro. He also completed a post-doctoral fellowship in Applied Neuromechanics at the University of North Carolina at Greensboro.
Nguyen has been a board-certified athletic trainer for more than 20 years and is a member of the National Athletic Trainers' Association and the American College of Sports Medicine.