Exercise Physiology alumni use teambuilding skills to complete IPE Week exercise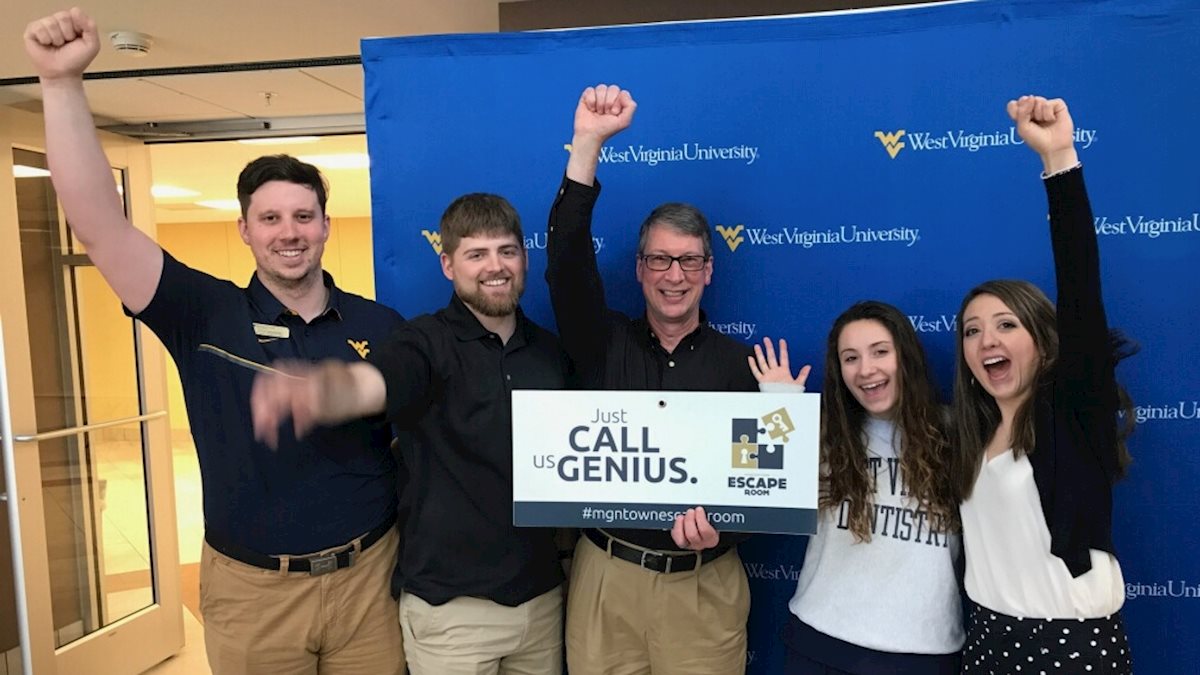 As part of WVU Health Sciences' Interprofessional Education week featuring teams and teamwork, Morgantown Escape Room offered an activity at the Pylons Lobby on Mar. 18.
Team members worked together to find hidden clues, decode cleverly-crafted messages and solve challenging puzzles – all while using keen observation and critical thinking in interactive, live-action game experience.
Randy Bryner, interim chair and director of Undergraduate Education for Exercise Physiology, participated with a group of the program's alumni who have gone on to pursue other health sciences disciplines.
The room focused on bringing together a team's best skills to solve a large puzzle. An area of critical thinking that Exercise Physiology majors strive for.
"Our students are taught that to enhance learning, critical thinking inside and outside of the classroom is important," Bryner says.
The crafted exercise is a unique way to practice collaboration with other health care providers a tool that is needed in the students' future careers.
"Exercise Physiology students are taught that very few jobs are done in isolation and that their value in working as a team in all settings," Bryner said.
Outside of learning to measure the functional capacity of many body systems or how to measure specific physiological parameters students are taught teamwork, critical thinking, leadership, professionalism and a strong work ethic during their time in the Exercise Physiology program.
To learn more about Exercise Physiology, visit medicine.hsc.wvu.edu/exercise-physiology.