Over 150 patients attend the first Spring Screen event at WVU Cancer Institute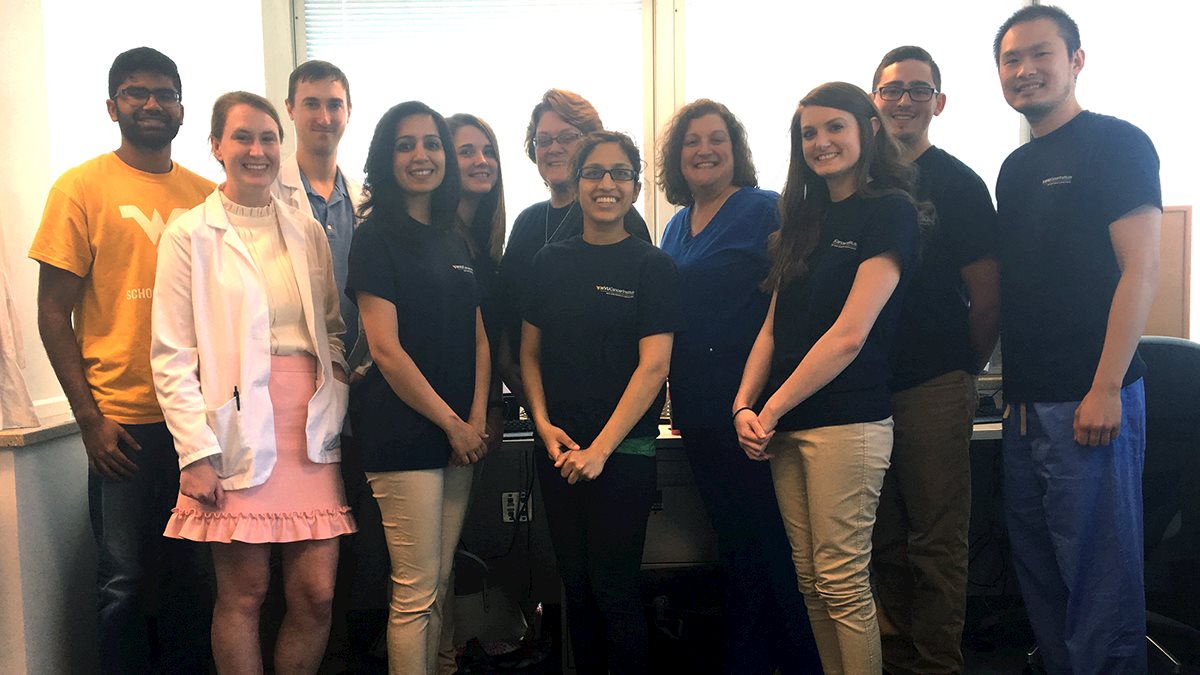 The WVU Cancer Institute saw approximately 150 patients during its Spring Screen event on Saturday, May 18th. The event offered free screenings for head and neck, oral, and skin cancer; clinical breast exams; low-cost screenings for lung and cervical cancer; and lab testing. In addition, attendees were provided opportunities to learn about oral self-exams, smoking cessation, tours of the "Strollin' Colon" and information about other types of screening for colon or lung cancer were provided.
Bonnie's Bus was also available to offer mammograms for women who have private insurance, Medicaid, Medicare, as well as under or uninsured women who qualify for the West Virginia Breast and Cervical Cancer Screening Program.
West Virginia ranks among the highest in rates of many cancers in the country. Screening tests are an important part of a healthy lifestyle and provide the best chance of detecting cancer as early as possible.
"What a great success! Thanks to everyone for making this happen" said Dr. Richard Goldberg, director of the WVU Cancer Institute, "we appreciate each of the 50 faculty and staff from multiple departments that volunteered their time on a Saturday to make this event successful."