Laboratory upgrades better prepare future Medical Laboratory Professionals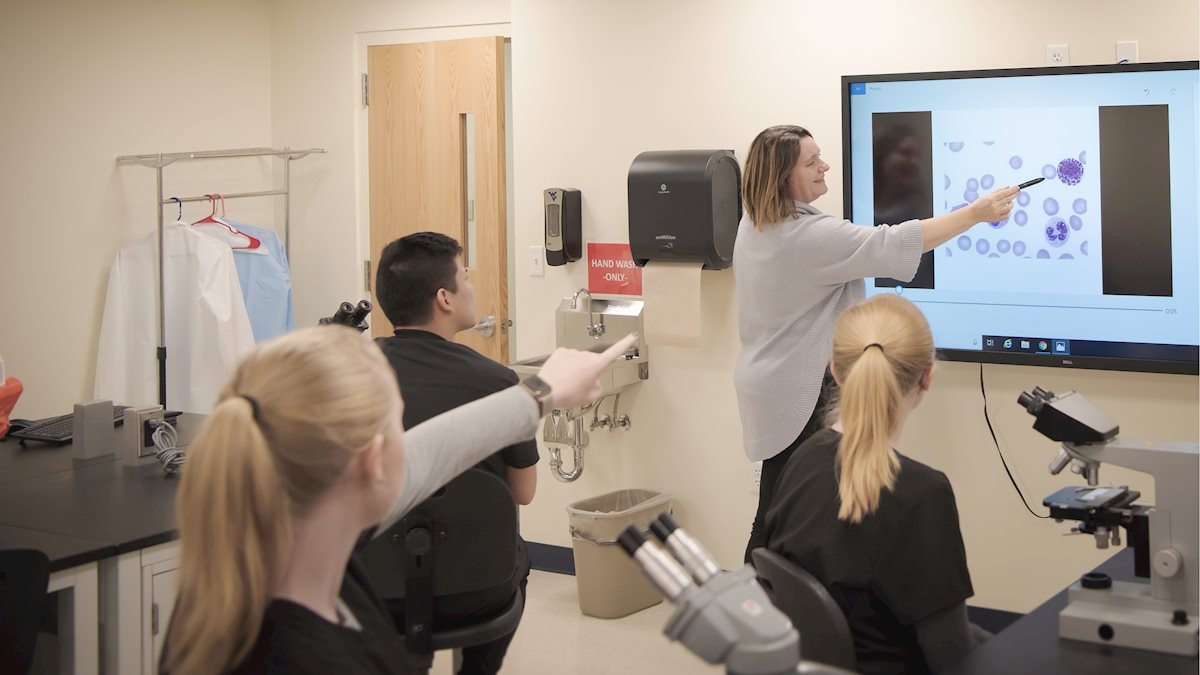 The West Virginia University School of Medicine Medical Laboratory Science Division within the Department of Pathology, Anatomy and Laboratory Medicine has completed renovating a research laboratory into a modernized student laboratory.
"We felt this renovation was necessary in order to accommodate an increase in student laboratory sessions and upgrade teaching technology," the department said in an announcement.
Renovations included new walls, flooring, ceiling, and doors resulting in a student laboratory with new custom workstations, safety equipment and a large touch-screen monitor.
Previously, this laboratory could accommodate six students and was primarily used for small group instruction. Now, the laboratory comfortably accommodates 16 students and will be used for routine student laboratory instruction within the Division.
The Medical Laboratory Science Division is comprised of two undergraduate programs, Clinical Laboratory Science and Histotechnology, and one graduate program, Pathologists' Assistant.
For more information, follow them on Facebook @WVUPalm or Twitter @WVUPathology.