Sengupta named chief of Cardiology at WVU Heart and Vascular Institute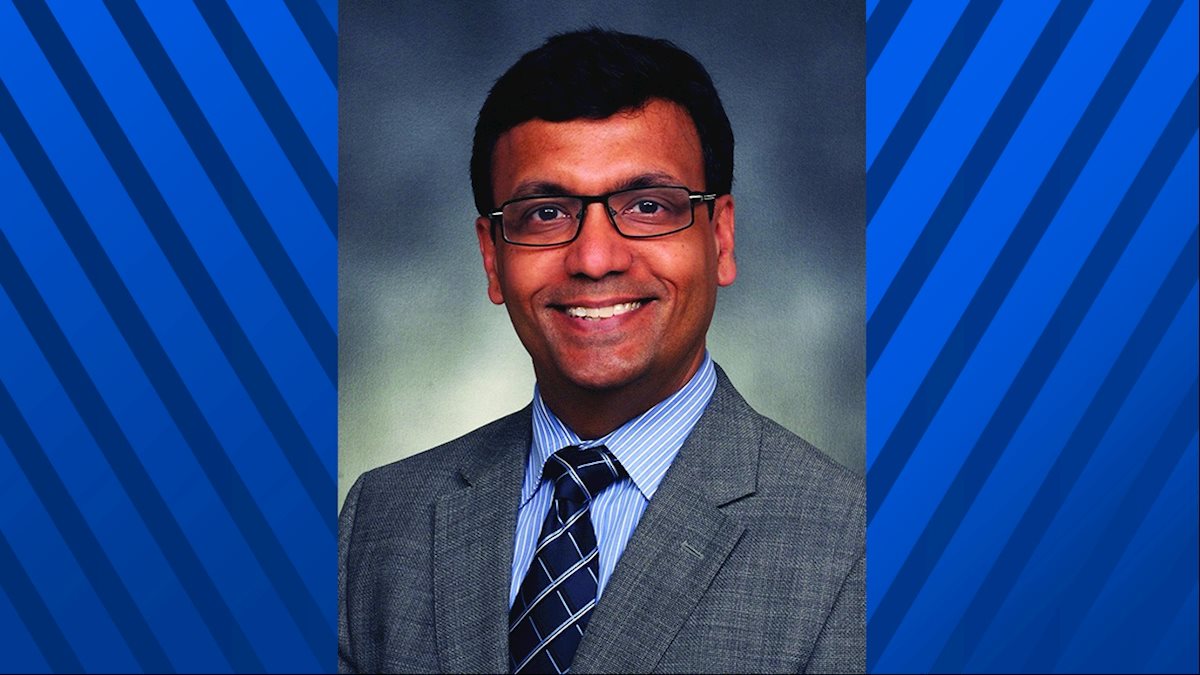 MORGANTOWN, W.Va. – Partho Sengupta, M.D., director of Cardiovascular Imaging and chair of the Center for Innovation at the WVU Heart and Vascular Institute, has been additionally promoted to chief of the Section of Cardiology in the Heart and Vascular Institute and in the WVU School of Medicine Department of Medicine.
"In just a short time at WVU, Dr. Sengupta has shown that he's a true Mountaineer – a person who understands our purpose and our people, and who is committed to our patients, residents, and students," Clay Marsh, M.D., vice president and executive dean of WVU Health Sciences, said. "We are lucky to have him, and I'm grateful that he's willing to take on this new level of responsibility."
"We welcome Dr. Sengupta as section chief of cardiology and are already benefiting from our collaborative work with him that has helped us enhance our learners' experiences on the cardiology services," Arif R. Sarwari, M.D., chair of the WVU School of Medicine Department of Medicine, said.
"Since his arrival, Dr. Sengupta has been warmly embraced by all faculty and staff as he has immersed himself in the clinical operations of cardiology through his signature style of grace and collaboration," Vinay Badhwar, M.D., executive chair of the Heart and Vascular Institute, said. "It is a privilege to partner with someone of Dr. Sengupta's caliber to deliver on our mission to enhance access to high quality heart and vascular services to all West Virginians."
As professor and section chief, Sengupta will work alongside Dr. Badhwar and the Heart and Vascular Institute leadership to oversee the clinical and academic operations of non-invasive and invasive cardiology. Sengupta is world-renowned for his work in non-invasive cardiology and cardiovascular imaging and is known as a leader in technical and creative innovation.
"I envision the Heart and Vascular Institute as a unique model of shared knowledge and shared services," Sengupta said, "and I look forward to continuing to help the Institute and WVU grow and innovate to meet the needs of our state and beyond."
Sengupta came to Morgantown in April from the Icahn School of Medicine at Mount Sinai in New York City, where he served as a professor of medicine, director of interventional echocardiography, and director of cardiac ultrasound research and core lab at Mount Sinai's Zena and Michael A. Wiener Cardiovascular Institute.
He completed his medical degree and internal medicine internship and residency at Government Medical College in India. He also completed a clinical residency and cardiology fellowship at the Mayo Clinic.
In 2015, Sengupta delivered the first-ever lecture to feature hologram technology at the American Society of Echocardiography's 24th Annual Scientific Session. He has authored more than 150 peer-reviewed publications. He is also a featured speaker for TEDMED. To see one of his TEDMED videos, visit http://bit.ly/2kHfBUh.
Sengupta is board certified in internal medicine, cardiovascular medicine, and echocardiography.