Wheeler leads grant to continue successful traumatic brain injury program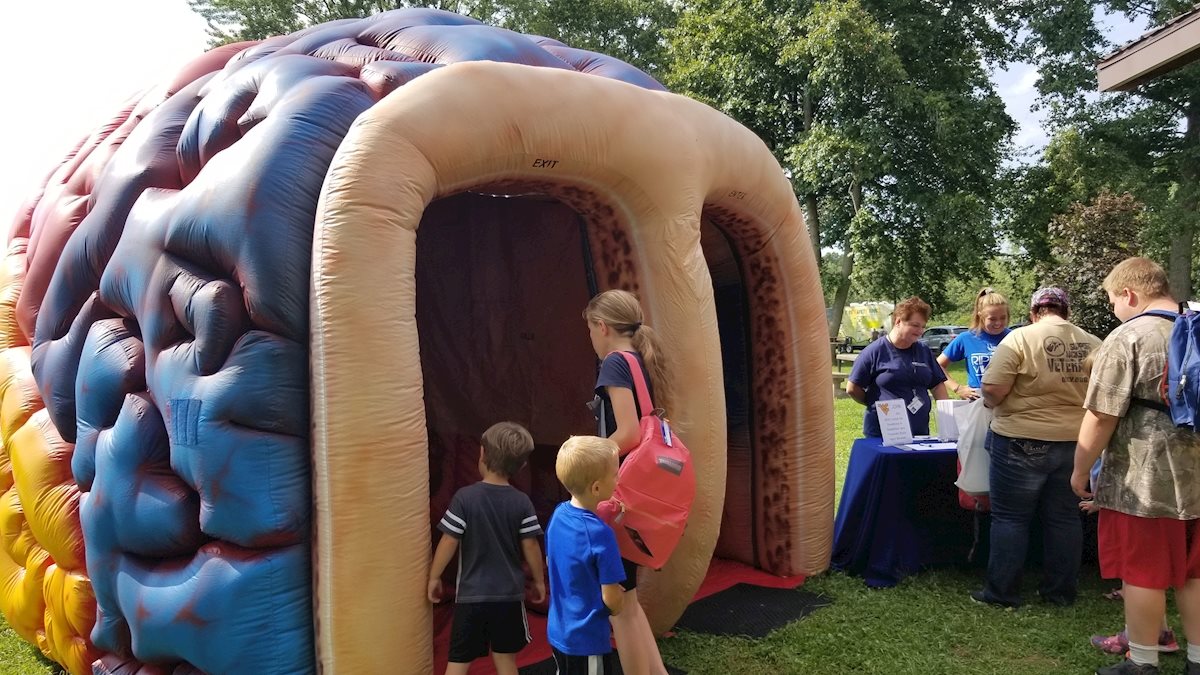 West Virginians will continue to have access to a traumatic brain injury program that focuses on improving quality of life after a brain injury, preventing brain injuries and raising awareness for existing resources in the state.
The West Virginia state TBI program is funded by the West Virginia Department of Health and Human Resources Bureau for Behavioral Health, awarded to West Virginia University's Center for Excellence in Disabilities and administered by Steven Wheeler, Ph.D., from the WVU Division of Occupational Therapy in the School of Medicine.
Wheeler, who is a professor and chairperson in the Division of Occupational Therapy, is the principal investigator of the grant. He explained how the program works.
"Life for persons with traumatic brain injury doesn't end after in-patient rehabilitation. These individuals and the families often face numerous challenges in their efforts to successfully participate in their communities. Our program seeks to help make the connections to needed resources and services," said Wheeler. "West Virginia is a state that has many resources available, but sometimes finding and connecting to the right ones is difficult because we're a rural state. That's something we can help with to improve the long-term quality of life for these people."
In addition to helping with community connections to support recovery and participation, the grant also delivers education and training, and through its "Funds for You" program, also provides limited funding to improve quality of life such as mobility devices, assistive technology, home accessibility and health or rehabilitation needs that are not covered by other means. Determining rehabilitation needs can be often be assisted through neuropsychological assessment, and the grant supports up to 40 of these assessments per year.
Wheeler stated that helping individuals with traumatic brain injury became an area of particular interest to him while completing his Ph.D. and researching community-based programming and TBI nearly twenty years ago. Since that time, he has worked closely with the WVU CED and the state TBI program.
"I love this program because it's a way for me to blend my research and teaching background in occupational therapy with direct outreach that hopefully moves the needle in a positive direction for West Virginians living with the effects of TBI," Wheeler continued. "While I'm passionate about the work and helping these individuals, I'm only one person. Behind the scenes we have an incredible team who keeps the program going and growing."
Wheeler described the leadership of Program Manager Miranda Talkington and TBI federal grant principal investigator Amanda Acord-Vira Ed.D., along with the efforts of the program's social workers, resource coordinators and outreach professionals as essential to the program's success.
The program is also a demonstration of the power of cross-unit collaboration within the University. Lesley Cottrell, Ph.D., director of the WVU CED, spoke to that unique ability.
"Having Dr. Wheeler as the principle investigator of the TBI program allows the program to bridge the academic and community-based offerings. They allow us to inform the programming of our community-based services with best practice and evidence-based methods informed by their direct practice and research expertise. Collaborations within more than eight programs at the CED, the health sciences, and community partners represent different pieces to a larger puzzle for individuals with TBIs and their families," said Dr. Cottrell.
The West Virginia TBI state program has been in existence for nearly two decades and typically serves between 400 and 500 individuals per year.
For more information about the program, visit http://tbi.cedwvu.org/, and for more information about the Division of Occupational Therapy visit https://medicine.hsc.wvu.edu/ot/.