WVU in the News: Residencies revealed for WVU students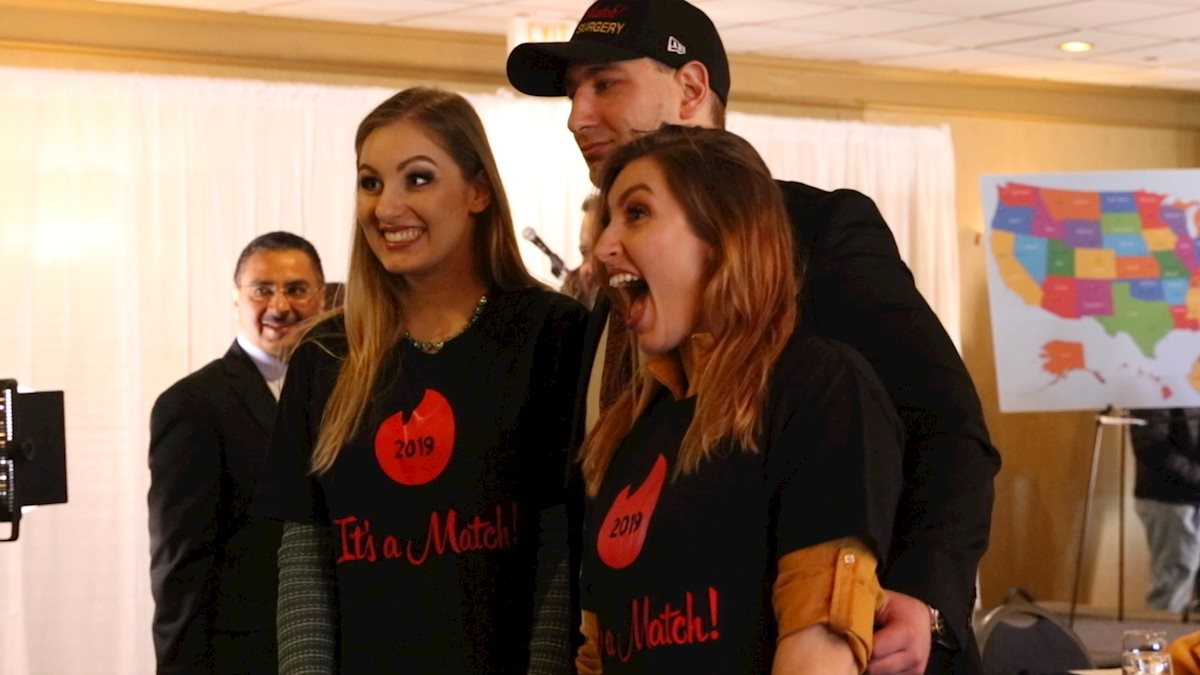 After years of study, members of the WVU School of Medicine Class of 2019 learned Friday which residency program they will participate in and which field of medicine they will specialize in.
The residency selection ceremony, hosted by the Lakeview Gold Resort and Spa, includes traditions such as the medical students reading aloud which residency program they have been matched with and then placing a pin on a U.S. map to show where the program is located.
Many of the students will be staying close to home at WVU Medicine, but others will be going to medical centers and hospitals in New York City and Cleveland, among other cities. Read more of this article from The Morgantown News.
Additional media coverage:
Front-page coverage from The Dominion Post (note: This media outlet requires a paid subscription to view)