WVU Institute for Community and Rural Health student program focuses on outreach and creating community ties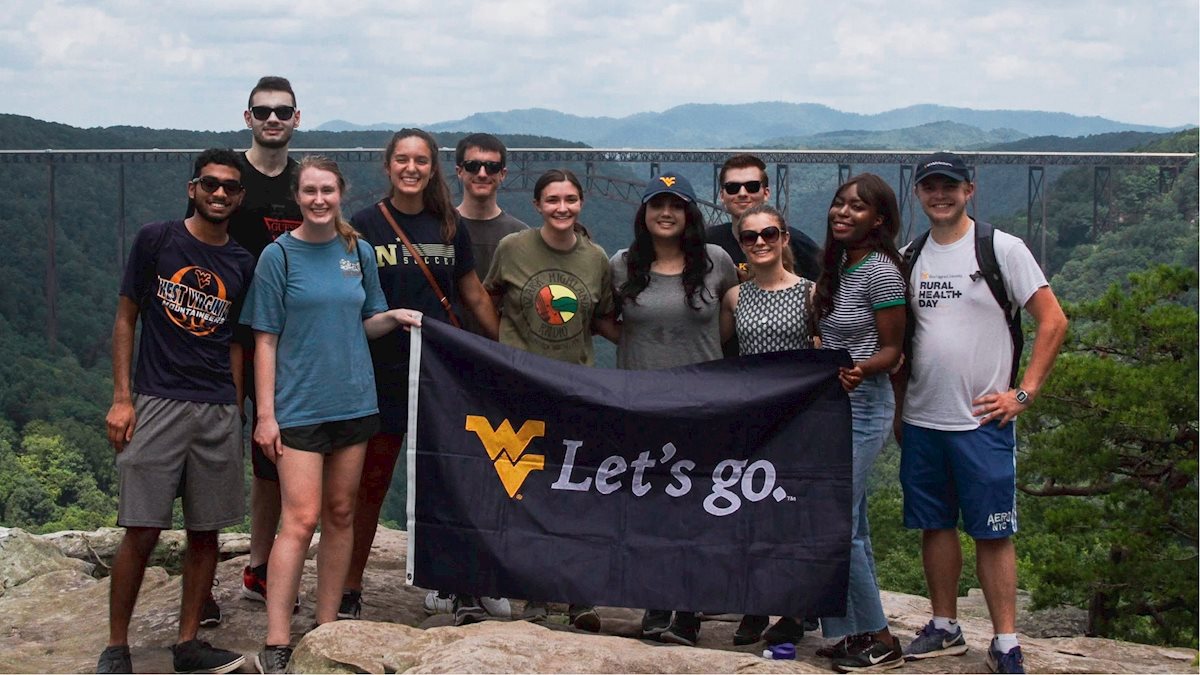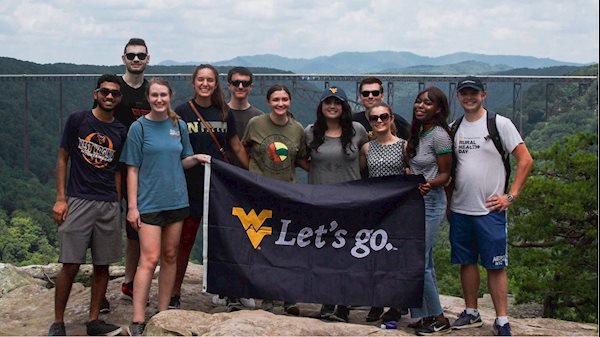 MORGANTOWN, W.VA. – Capitalizing on the success of two outreach trips to southern West Virginia during academic breaks in 2019, a group of students majoring in Health Sciences disciplines at West Virginia University will return to the southern part of the state for spring break in April 2020.
Second-year medical student and a leader of the inaugural trip, Ahmed Haque, said the group, known as Project REACH, has an opportunity to translate their coursework in to something concrete. The trip serves as a first step in refining their skills as future community healthcare providers by providing basic health screenings and related information in rural areas.
While the destination was neither the tropical nor exotic location typically favored by typical spring-breakers, these aren't necessarily your "typical" students. Most are pursing advanced or terminal degrees. Haque touted it as a blossoming tradition to look forward to, especially for the first-year students who need new experiences.
"These trips are huge for students in medical disciplines because it starts the process of interacting with people in the same manner as they will as clinical practitioners. Listening, earning the community's trust and collaborating with other partners and providers are huge lessons to learn," he said. "We're receptive to feedback from the community and they seemed to appreciate our approach. Ultimately, this experience helps us understand where our future patients may be coming from as people."
Spearheaded by second-year students Haque, Luke Stover, Paige McCaleb and Levi Snedegar at the WVU School of Medicine and overseen by WVU's Institute for Community and Rural Health, Project REACH includes students from the School of Dentistry, School of Pharmacy and School of Nursing who are interested in community care in rural areas. It's not refined to a single discipline and it's open to all interested health sciences students.
The large trips, such as this one, see students going to communities and setting up in public areas. A variety of basic medical screenings are offered, such as blood pressure, alongside some of the sound advice and best practices such as eating better, being physically active, emphasizing mental wellness and making budget-friendly, but nutritious, purchases at the grocery store.
The overall aim is to be friendly, approachable and willing to start up a conversation.
"It's a special thing because it's the first time we really get to see our worlds collide as a member of the public with our future career as a physician," he said. "We learned we want to give back and to do so early in our medical careers in an effort to expand the WVU School of Medicine's footprint through these community interactions – large and small."
The group also does monthly, smaller outreach events in the local areas. Those vary and range in focus, everything from teaching school-based nutrition outreach to volunteering at church-based recovery programs.
"We're all 'one West Virginia,' and good communication that helps address the root of medical problems is a two-way, evolving street," concluded Haque.
Haque attributes everything to the support and mentorship the WVU Institute for Community and Rural Health provides the students along with various faculty mentors, including Drs. Larry Rhodes, Treah Haggerty and Joanna Bailey.
He also emphasized the guidance that Christie Zachary, program manager for student outreach and marketing for the Institute, provided to help the trips run smoothly.
"Project REACH is a fantastic program that allows students to go beyond their comfort zones of just offering baseline clinical care. It allows them to get to the heart of practicing in a rural community. It's about understanding and respecting culture, establishing trust and realizing that healthcare in rural communities requires a broader scope of compassion and patience," Zachary said. "The students who volunteer for this program choose to do so because they want to make a difference. There is no financial incentive or requirement. They are a very special and dedicated team."
For more information about Project REACH, visit their site, or follow @WVURuralHealth on Twitter.