WVU unveils newly renovated Occupational Therapy lab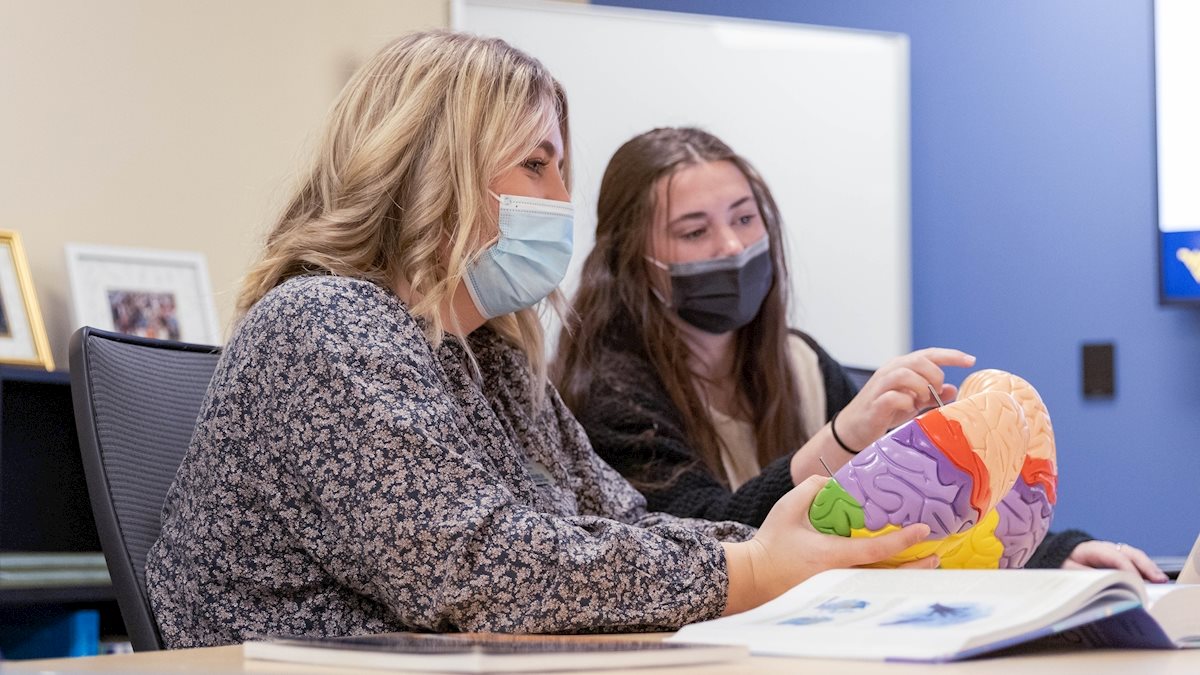 The West Virginia University School of Medicine Occupational Therapy program unveiled its renovated lab space on Tuesday, Nov. 15. The upgraded facilities include distinct learning spaces, allowing students to explore various aspects of occupational therapy practice.
The lab was transformed into four distinct learning labs: the maker's space, assessment and treatment area, ADA studio apartment and conference room with study pods.
"The old space had become dated and the renovation makes for a better student experience," said Steven Wheeler, Ph.D., OTR/L, professor and chairman for Occupational Therapy. "While the previous lab was great for its time, but needed change and the new lab brings us up-to-date with our current curriculum design."
The maker's space includes tables and chairs for group practice and learning. It is designed to encourage students to be innovative, explore new ideas and thoughts, study in small groups and make splints and other assisted devices.
The assessment and treatment area is a more traditional clinic type space with mat tables that fold down to allow students to practice patient handling skills. Swings allow students to learn sensory integrative strategies often used on children.
The ADA studio apartment helps students learn how to assess and help people with physical and cognitive limitations at home. The apartment is equipped with a tub, kitchen, couch and laundry. Students practice tub and couch transfers, and there is an oven to simulate a working stove.
"Occupational therapists help people in their homes, from teaching them how to do things safely to home renovations and making homes accessible for people," Wheeler said. "We tried to get as much into the apartment to help simulate the types of tasks they would need to do in a home."
The lab is equipped with videoconferencing capabilities, allowing for distanced learning from students and alumni alike.
These updates were made possible from a combined effort from funds that were generated through the occupational therapy program with additional support from the Department of Human Performance and the School of Medicine.
For more information on Occupation Therapy at WVU, visit medicine.hsc.wvu.edu/ot.
-WVU-
sd/11/16/21
CONTACT:
Cassie Thomas, Communications and Marketing director
cassie.thomas@hsc.wvu.edu; 304-293-3412