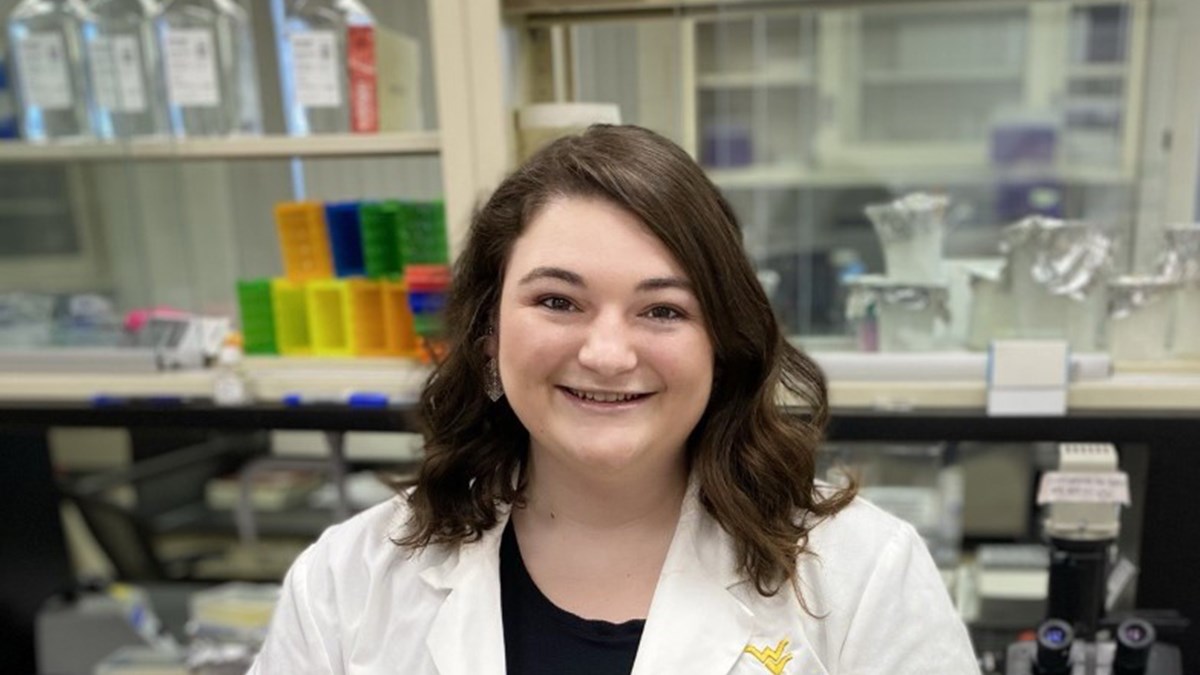 University classes are an opportunity for students to explore their passions and get a well-rounded glimpse into career paths that stem from their majors.
For Rylee Cisney, a junior in the Immunology and Medical Microbiology program at the West Virginia University School of Medicine, that glimpse occurred after joining the Meares lab in the department in her freshman year.  
She knew research was her path. But, it's more than just a career choice, Cisney's path shares a significant bond with her life outside of school – she's working to help to the ones she loves most.
"It's a personal pursuit for me, my mother has lived her entire life with MS, and I am motivated to learn more about it and do my best to find a cure for her. Very recently, I too have begun to develop symptoms of my own that are pointing to the development of MS," she added. "I'm determined to keep pursuing this career path to potentially help my family and as well as the millions of others around the world."
Cisney's pursuit needs a supportive network, and she touts the major's close-knit, friendly culture as instrumental to her personal and academic growth.
When asked about who has supported her academic career, she said all IMMB program faculty are not only excellent teachers, but also mentors.
"Faculty members and graduate students make sure you are getting everything you need to succeed on an individual level and will support all of your academic endeavors," said Cisney. "This program also offers a small community to rely on within the large university and makes my experience much more personal than I believe a larger major would."  
Community support is important to Cisney, who wants to become a full-time scientific researcher and develop drug therapies and novel discoveries for multiple sclerosis.
Her academics and passion for research earned her a nomination for the Goldwater Scholarship along with three of her peers across the University this past spring.
The scholarship is awarded for students with research experience that plan on pursuing an advanced degree in in mathematics, the natural sciences, engineering or medicine with a research focus.