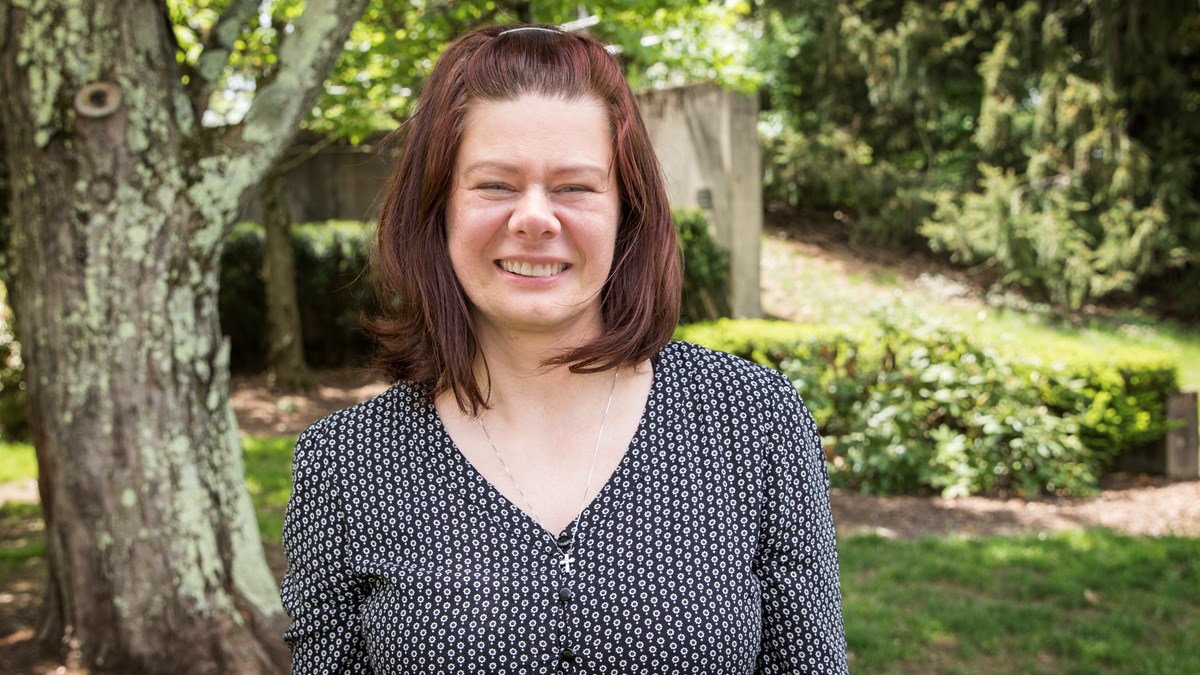 Graduate Degree:

Medicine, West Virginia University
I will always remember the people I've met who became my second family while at WVU.
I would tell my MS1 self: "This is going to be fun! Enjoy every minute of it."
My degree will allow me to have a career that is challenging and intellectually stimulating.
Why did you want to become a doctor?
It took me a long time to find my way towards medicine although I always chose to be in some sort of service field. While serving in US Navy I developed deeper interest in psychology and sociology that led me to pursue college degree in that field. It's during my undergraduate education and a hospital-based internship when I found out that I have a passion for medicine.
Why were you interested in the MD/PhD program?
After obtaining my undergraduate degrees I did a research fellowship at National Institute of Mental Health that allowed me to see first hand how research influences medical practice. I grew to love the life of constant inquiry and it was during that time when I realized that in addition to practicing the art of medicine, I also wanted to contribute to the vast sea of knowledge that allows us to practice evidence-based medicine.
Why come to WVU?
WVU offers high standard medical education and cutting-edge research opportunities. As an immigrant I also chose WVU because it made me feel like I belong, there is this instant acceptance that I hope everyone can appreciate.
Tell us about your time here at the University.
The road to MD/PhD was long and difficult at times. The medical school curriculum was demanding, and I had many failed experiments while working on my doctoral thesis. At the same time there was so many great moments in between that made those more difficult ones fade away.
How have those experiences shaped you?
During my time at WVU I learned a lot about myself, my limitations and weaknesses as well as strengths. I grew my confidence, perseverance and patience.
Were you in any clubs or groups at WVU?
I was one of leaders for Student and Faculty Experience Clinic (SAFE Clinic) at Milan Puskar Health Right for four years working with Dr. Lud Gutmann and Dr. Ann Cather along with some other local physicians who volunteered their time in the clinic.
I was also a member of WVU Veteran's Organization as well as president of WVU Student Chapter of Physicians for Human Rights.
What are you planning to specialize in?
Family Medicine! I am so happy I get to continue my training here at WVU.
What do you find most interesting about that area?
It is a very challenging and intellectually stimulating field. I enjoy diagnostics as much as I enjoy hearing my patients' stories. This area of medicine allows for continuity of care and developing a great physician-patient relationship that are both paramount to excellent healthcare.
Are you planning to practice in West Virginia?
Yes, even though I was not born here I chose West Virginia to be my home.
Looking back at your time here, is there anything you would have done differently?
Maybe gone to few more football games!
What advice would you give students coming into this program?
Enjoy the journey, it won't be easy but it will be worth it. Everyone around you wants you to succeed, don't hesitate to ask for help when you need it. And ask questions, always ask questions!
How do you feel about walking across that stage? Nervous, excited?
Nervous, excited, proud and honored… it is going to be an emotional time.
What's next for you?
Family Medicine residency here at WVU Medicine! I can't wait! This is going to be fun!