Department of
Biochemistry and Molecular Medicine
The Department of Biochemistry and Molecular Medicine focuses on cutting-edge research and engaging education. Our scientists use biochemical, bioengineering, and molecular biology approaches to conduct collaborative research in diverse areas: metabolism, vision, cancer, and neurodegeneration, aiming to uncover the molecular basis of various diseases. As a land-grant institution, our ultimate goal is to use the scientific breakthroughs and educational mission to change the lives of West Virginians and beyond.
Collaboration. Solutions. Success.
Our mission is to understand the molecular basis of disease in metabolism, cancer, vision, and neurodegeneration.
Who We Are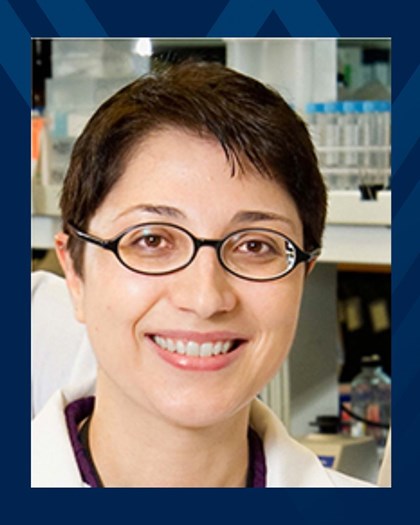 Roberta Leonardi, Ph.D.
Biochemistry and Molecular Medicine
"I chose to be a scientist because I love the satisfaction and pride you get when you make a discovery and learn something new. I also chose a career in academia because I enjoy mentoring students in the lab and witnessing their evolution into independent scientists."