Fall Seminar Series explores perseverance and human connection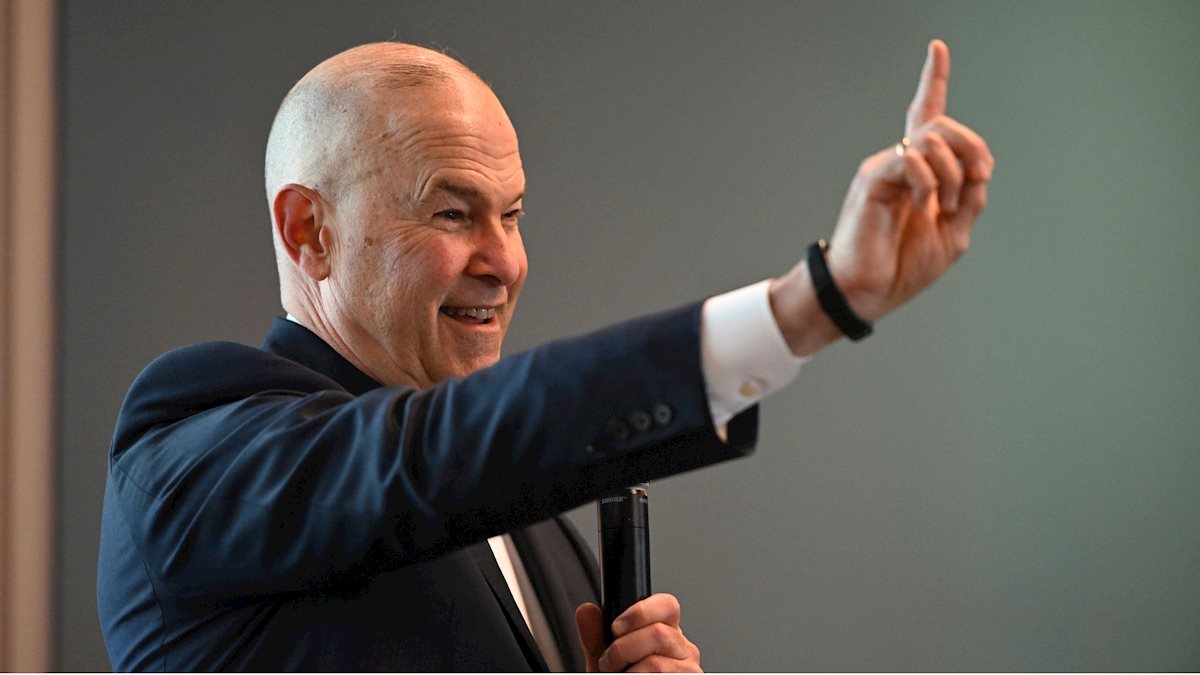 To provide the WVU Health Sciences community with a personal development toolkit, the Chancellor's Office will continue its fall seminar series with a discussion on "Resilience & Grit" Wednesday, Oct. 5 at noon in Health Sciences Center North Room G119A and via Zoom.
The first seminar in the series, "Purpose," was delivered by Dr. Clay Marsh, chancellor and executive dean for WVU Health Sciences and chief health officer for WVU Medicine, during WVU's inaugural Week of Purpose. During the workshop based on Simon Sinek's "Start with Why," Dr. Marsh shared his key principles of purpose. Watch a recording of the session.
The series, open to all WVU Health Sciences students, faculty and staff, is designed to enable our community to navigate life, create purpose, make connections and increase overall well-being.
"Resilience & Grit" will include a brief presentation followed by a discussion centered on Angela Duckworth's New York Times bestseller "Grit: The Power of Passion and Perseverance." In the book, Duckworth shares insights from her research and found that grit—a combination of passion and perseverance for a singularly important goal—is the hallmark of high achievers.
Discussion panelists include Marsh, Renée Nicholson, M.F.A., and Sam Zizzi, Ed.D.
Nicholson splits her artistic pursuits between writing and dance with scholarship in narrative medicine. She is associate professor and director of the Humanities Center and of the programs for multi- and interdisciplinary studies at WVU. Her books include two collections of poetry, a memoir-in-essays and the anthology "Bodies of Truth: Personal Narratives on Illness, Disability, and Medicine."
Zizzi is the Dr. Pat Fehl Endowed Professor at the College of Applied Human Sciences. He also serves as co-director of the Center for ActiveWV and is active in the Be Wild, Be Wonderful, Be Healthy project, a joint initiative between WVU and the Centers for Disease Control and Prevention to help reduce obesity and other chronic illnesses related to long-term unhealthy lifestyles.
The final seminar in the three-part fall series, "Burnout & Loneliness" will take place Wednesday, Nov. 2 at noon in Health Sciences Center North Room G119A and via Zoom. The presentation and panel discussion will explore Dr. Vivek H. Murthy's New York Times bestseller "Together: The Healing Power of Human Connection in a Sometimes Lonely World." Dr. Murthy is currently serving his second term as Surgeon General of the United States.
Marsh and Nicholson will be joined on the discussion panel by William Tullock, M.D.
Dr. Tullock is an adjunct assistant professor of medical education in the David and Jo Ann Shaw Center for Simulation Training and Education for Patient Safety (STEPS), Certified Professional Coach from College of Executive Coaching® and former athletic performance coach and team physician for Olympic and professional athletes. His interests include developing resilience and positive character strengths inspired by positive psychology.
A reception with light refreshments will follow each presentation and panel discussion.
Photo: Dr. Clay Marsh delivers a presentation, "Purpose," during WVU's inaugural Week of Purpose. The session was the first in the WVU Health Sciences fall seminar series. The series continues with "Resilience & Grit" Wednesday, Oct. 5 at noon in Health Sciences Center North Room G119A and via Zoom.