Maternal Child Health Fellowship
The West Virginia University Rural Maternal Child Health Fellowship is a non-accredited, non-traditional ACGME fellowship program that prepares family medicine physicians in advanced obstetrical and newborn care in a rural setting. The goal of the fellowship is to train physicians to competently perform C-sections but the focus is not all surgical. The fellowship will train providers in rural practice and help to support providers providing obstetrical care in rural communities. The fellowship aims to train family medicine providers to deliver family-centered maternity and newborn care with the goal of meeting the needs of rural areas. Family physicians with advanced obstetrical skills can provide both obstetricians and certified nurse midwives with the necessary support and relief to sustain and strengthen maternity services in rural communities. This program is unique as it focuses not only on operative and technical skills but also provides the fellow with public health and community assessment tools to enhance the level of care in rural areas. The curriculum includes practical and didactic components with a rural experience with supervision, direct delivery and perinatal outreach to specific rural communities. 
They will serve as junior faculty to help mentor residents and continue to provide care for family medicine continuity patients. 
One of our past fellows is a faculty member at the University of Texas-Southwestern. He has been successful in helping to expand obstetrical care in the area. The residents are now training and providing obstetrical services to a rural hospital in Texas. This past year one of our fellows, Tembele Yangandwele, MD, continues to practice rural Family Medicine while providing advanced obstetrical services at the WVU Eastern Division. He is utilizing his training to make a difference in West Virginia.
The West Virginia Division of Higher Education has allowed our WVU Rural Maternal Child Health Fellowship program to continue to thrive. With their support, we have been able to continue to train family medicine physicians in advanced obstetrical care which prepares them for full-spectrum family medicine practice in a rural or underserved areas.
Mountaineers know West Virginia University
is special.
The WVU Rural Family Medicine team serves the broader community and surrounding states in historic Harpers Ferry, West Virginia. Tucked away in the Appalachian mountains, Harpers Ferry is less than an hour from the nation's capital.
Who We Are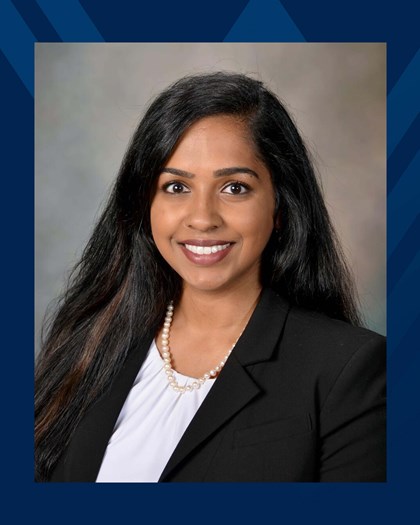 Chatura Alur, M.D., MPH
"The community-based approach to medical education at the Eastern Campus allowed me to connect with my patients on a more personal level, emphasizing the 'care' in healthcare."