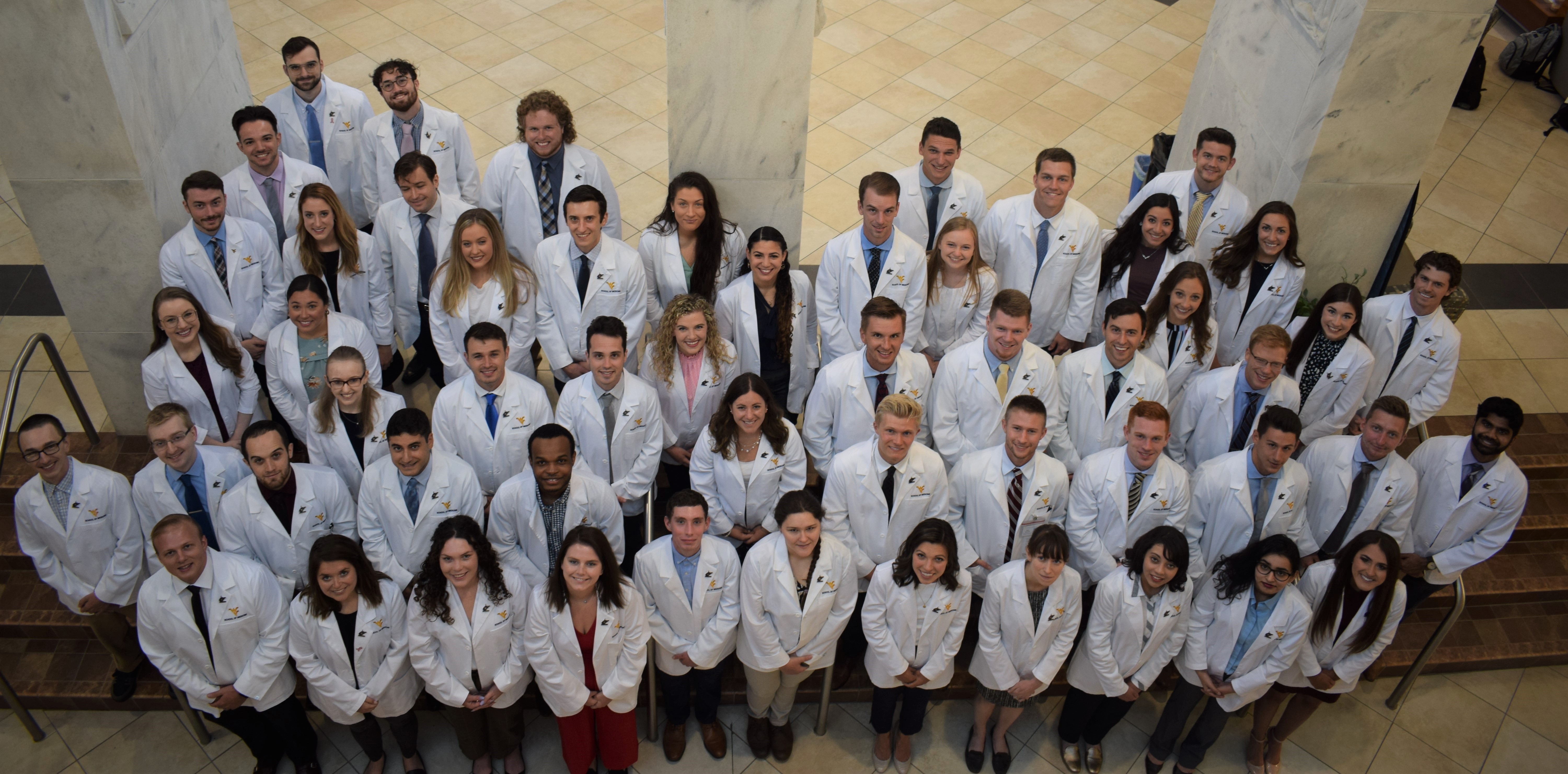 WVU's School of Medicine fosters a family atmosphere that is inclusive and integrated, whether you are a West Virginia native or a newcomer to our state. Our students have diverse interests, and there are many events, activities and clubs to participate in, both within the School of Medicine and in the greater Morgantown community. Morgantown is an active community that provides great outdoor recreation, college sporting events, visual and preforming arts and affordable cost of living.
The WVU SOM encourages a vibrant, close-knit community across our three campuses. A camaraderie exists among all Health Sciences Center students creating an environment where ideas and interests can be freely shared. We encourage students to express their unique personalities and this in turn paints a distinctive picture found at few other campuses across the country.
Our medical students take their academic studies seriously as demonstrated by achieving excellent results on USMLE examinations surpassing the national first time pass rate and mean scores. Entering students have an average test score of nearly 127 on each section of the MCAT. Our residency match results place our graduates from coast to coast in competitive specialties and competitive programs. Check out our student profiles to discover the diverse personalities of active students on all of our three campuses. Perhaps you might find others that share similar interests in our numerous medical student organizations.
At WVU, you will find a showcase of cultural diversity as the Mountaineer spirit rises to achieve a common goal: academic excellence. Our institutional values are creativity, courage, humility, respect, integrity, service, trust, love and faith. It is our responsibility to assist our students in living these values as they transition from undergraduate student, to professional student, and on to a clinician.