Utzman completes higher education leadership fellowship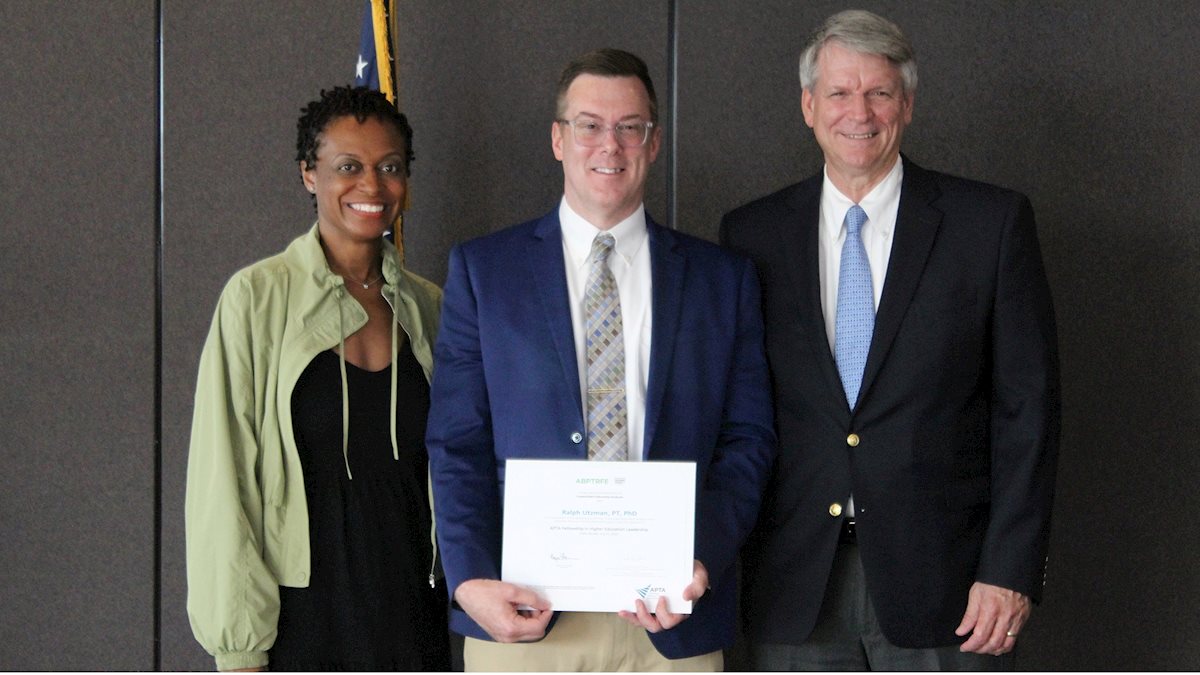 Ralph R. Utzman, PT, MPH, Ph.D., professor and director of clinical education for the Division of Physical Therapy at the West Virginia University School of Medicine has completed the American Physical Therapy Association (APTA) Fellowship in Higher Education Leadership.
The year-long, post-professional fellowship is designed to equip physical therapy education leaders with the "skills and resources they need to be innovative, influential and visionary leaders."
"What I learned in the fellowship regarding leadership development will enhance my teaching and mentoring for both students and clinical faculty," said Utzman, a two-time alumnus and WVU faculty member for more than 25 years. "My goal was to augment my knowledge and skills to enhance my service to the PT program, the School of Medicine and the University."
The program included online modules with content from expert faculty and mentorship sessions from higher education leaders and physical therapy program directors. Participants had the opportunity to create a personal leadership plan as well as an institution-based leadership project.
"For my leadership project, I worked with an interprofessional team of colleagues to draft a guiding document to facilitate peer review of clinical education coordinators for promotion and tenure within our department," added Utzman. "Our department committee will pilot and refine the document as it works through the peer review process this fall."
The APTA Fellowship is accredited through the American Board of Physical Therapy Fellowship Education and has graduated more than 165 fellows in 11 years. Each year, they accept a limited number of fellows through a formal application process that requires nominations from a program chair or dean, two letters of recommendation and personal statements.
To learn more about the WVU Division of Physical Therapy, visit medicine.wvu.edu/pt/.