About
About our Department
The Department of Community Practice was established within the West Virginia University School of Medicine in 2013. The Department was created with the primary goal to better position WVU Medicine to eliminate healthcare disparities across the state, create a centralized approach to employ physicians in communities and collaborate with other hospitals.
The Department of Community Practice is committed to serving West Virginia and surrounding states by providing the highest level of healthcare available. Our department, along with the School of Medicine and facilities in communities across the state, seeks to transform the lives of our patients through research, education and excellence in patient care. Learn more about our locations and services here!
Since its inception, the Department has acquired 13 practices in four states. The Department has also built two freestanding clinics in the greater Morgantown area and supported two additional freestanding outpatient clinics in Fairmont, WV and Waynesburg, PA.
Individuals and organizations interested in learning more about partnering with the Department of Community Practice are encouraged to reach out to its leadership team by phone at (304) 598-4646 or email wvucommunitypractice@wvumedicine.org.
About our Department Chair
Cynthia Clarkson, M.D., a native of Preston County, WV, currently chairs the Department of Community Practice. Dr. Clarkson started her healthcare career as a Registered Nurse before going back to medical school. Dr. Clarkson completed her medical degree in 2004 and an Internal Medicine and Pediatric residency in 2008, both at West Virginia University School of Medicine. Upon completion, partnering with WVU Department of Medicine as an Assistant Professor, she opened West Preston Primary Care (formally Preston County Pediatric and Internal Medicine) in Reedsville, WV. Dr. Clarkson transferred to the Department of Community Practice in 2016 and became our department's chair in 2018. She also holds a Master's Degree in Public Administration with Healthcare Certification from West Virginia University.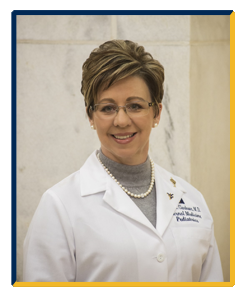 The Department's founding Chair was C. H. Mitch Jacques, M.D., Ph.D. who returned to WVU School of Medicine after partial retirement in Charleston, WV where he worked in a rural health clinic. Dr. Jacques joined West Virginia University School of Medicine in 1993, serving as Chair to the Department of Family Medicine in the Charleston Division of the Robert C. Byrd Health Sciences Center. In 1996, Dr. Jacques relocated to Morgantown, WV where he served as Chair of the Family Medicine Department for 8 years. In 2004, he accepted the Dean and Associate Vice President for Health Sciences at the WVU Eastern Division School of Medicine until his retirement in 2012. Dr. Jacques continues to be an important member of the WVU School of Medicine family as Professor, Emeritus.