Locations and Services

The Department of Community Practice is committed to serving West Virginia and surrounding states by providing the highest level of healthcare available anywhere. Our department, along with the School of Medicine and facilities in communities across the state, seeks to transform the lives of our patients through research, education and excellence in patient care.
Constantly improving our communities – in terms of wellness, diversity, equity and inclusion – is certainly a challenge, but we are Mountaineers. We live for a challenge. The Department of Community Practice has various outpatient clinics in the locations we serve, seeking to eliminate healthcare disparities.
Since its inception, the Department has acquired 13 practices in four states. The Department has also built two freestanding clinics in the greater Morgantown area and supported two additional freestanding outpatient clinics in Fairmont, WV and Waynesburg, PA.
Our outpatient practices stretch four states: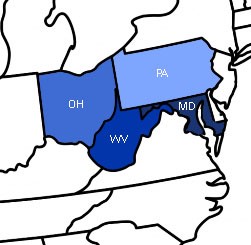 Morgantown, West Virginia
Fairmont, West Virginia
Reedsville, West Virginia
Parkersburg, West Virginia
Vienna, West Virginia
St. Marys, West Virginia
Summersville, West Virginia
Scottdale, Pennsylvania
Waynesburg, Pennsylvania
Oakland, Maryland
McHenry, Maryland
Friendsville, Maryland
Belpre, Ohio
We have providers in many specialties, including (but not limited to):
Primary Care
Pediatrics
Urgent Care
Emergency Medicine
Orthopedics
Neurology
Occupational Medicine
Psychology
Telemedicine
Podiatry
Click here to visit the directory and find more information about our individual providers!