Info for Applicants
The Department of Urology strives to ensure a fair and non-discriminatory process for the selection of residents into the Urology training program. All applications are accepted through the Electronic Residency Application Service (ERAS).

Applicants also must register with the American Urological Association Matching Program. Information regarding participating in this program may be obtained by contacting the AUA Office of Education at (800) 282-7077, or by contacting their website at www.auanet.org.

The completed application will be reviewed by the Program Director and faculty. Candidates are selected on the basis of the above information. We typically receive approximately 175 applications for our two available positions. Approximately 30 candidates are invited to participate in the interview process. The candidates are informed by letter or e-mail that they have been selected for an interview (on selected dates in November and December). Each candidate is given information regarding salary, benefits, local information, and lodging information at the time of interview.

All candidates meet with the Program Director, Department Chair, Urology faculty, and residents. They are evaluated on the application materials and overall impression during the interview. Residents are selected through the AUA Matching Program. A candidate will not be ranked on the match list unless he/she has had a formal interview.


Interview Dates for the 2020 Academic Year
Dates have been scheduled for the upcoming residency application visits for this fall. After these visits, the applicants will be scored and ranked. Two applicants will be selected to begin his/her residency in July 2020.
October 16, 2019

October 23, 2019

December 11, 2019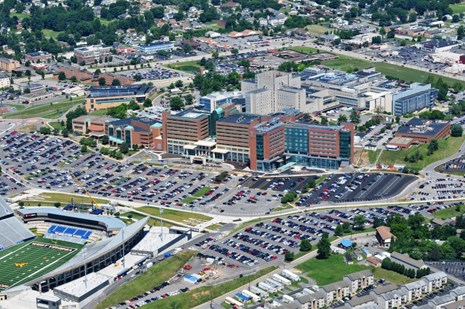 Application Requirements
We appreciate your interest in our program! If you have any questions not addressed in our web pages, please contact us and we'll do our best to answer your questions.
We accept applications through

 

ERAS

 

only
Graduation from an accredited American Medical School; or, for international medical school graduates, a current ECFMG certificate and appropriate J-1 visa status
Certified medical school transcript
Personal statement
Three letters of recommendation
Dean's letter
United States Medical Licensing Examination (USMLE) Scores
Completion of USMLE Step 3 by the end of PGY 2
The deadline for uploading application materials for the ERAS Interview Season beginning September 15, 2018 is October 1
Basic Information
WVU's Graduate Medical Education Office (GME) provides basic application information, including directions to our facility.
More information Your Morgantown Experience