About Us
Exercise physiologists are trained to evaluate people in cardiovascular fitness, muscle strength and endurance, flexibility, neuromuscular integration, and body composition. They work to prevent or delay the onset of chronic disease in healthy people or to provide therapeutic or functional benefits to those with known disease. They also develop exercise programs that increase a person's capacity to work and enjoy life.
The WVU Division of Exercise Physiology offers programs at the BS, MS, and PhD levels. Information on each program can be found on this site, along with more about our mission and goals; faculty and staff; upcoming events; research; engagement with the larger community; and more.
Questions? Connect with us today!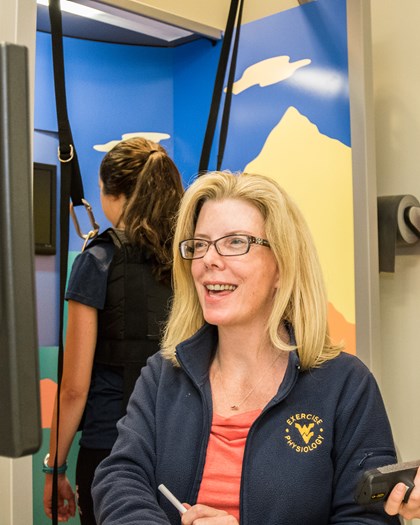 Jean McCrory, Ph.D.
Exercise Physiology
"Everyone here is kind and collegial. Through our research, we work as a team, we have the support from the department chair and we really feel we are doing a good job and that we are welcomed here."