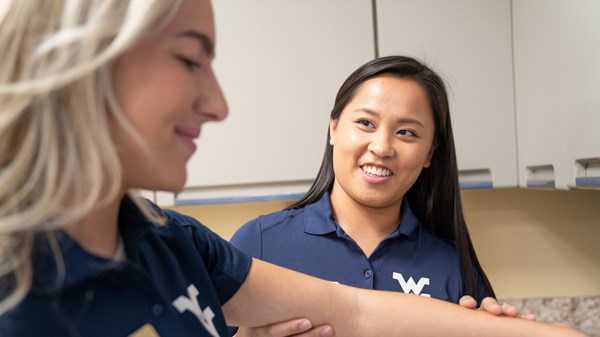 In response to a rapidly changing environment within occupational therapy and health care, WVU has initiated the Occupational Therapy Doctorate (OTD) Program to complement its MOT Program. The OTD has been granted Preaccreditation Status by the Accreditation Council for Occupational Therapy Education (ACOTE). This is the third stage of the accreditation process and is the final step of the accreditation process before the onsite visit. For additional information on accreditation, please see below. Interested students should also review ACOTE's Prospective Applicant Letter.
The Division of Occupational Therapy OTD program admitted the first cohort of doctoral students in May 2021. Students who want to pursue the OTD degree must complete an undergraduate degree, apply to the OTD program, and be accepted into the program before beginning classes. For WVU students, the OTD track within the Exercise Physiology major will contain all of the pre-requisite courses needed to enter the OTD. Students from other majors from WVU or from other institutions who have completed the pre-requisite courses are encouraged to apply.
The program will remain competitive, and a limited number of students will be admitted.  Students will still have to complete volunteer hours, get recommendations and, if selected, interview for one of the spots in the class.
The entry-level occupational therapy doctoral degree program has applied for accreditation and has been granted Preaccreditation Status by the Accreditation Council for Occupational Therapy Education (ACOTE) of the American Occupational Therapy Association (AOTA), located at 6116 Executive Boulevard, Suite 200, North Bethesda, MD 20852-4929. ACOTE's telephone number c/o AOTA is (301) 652-AOTA and its web address is www.acoteonline.org.
The program must complete an on-site evaluation and be granted Accreditation Status before its graduates will be eligible to sit for the national certification examination for the occupational therapist administered by the National Board for Certification in Occupational Therapy (NBCOT). After successful completion of this exam, the individual will be an Occupational Therapist, Registered (OTR). In addition, all states require licensure in order to practice; however, state licenses are usually based on the results of the NBCOT Certification Examination. Note that a felony conviction may affect a graduate's ability to sit for the NBCOT certification examination or attain state licensure.
The timeline for the Accreditation process for the OTD is as follows:
August 14 - Candidacy Application submitted
December 2020 - ACOTE Candidacy Application Decision- Candidacy granted
December 2020 - Students notified of acceptance into the program
May 2021 - First class started
November 1, 2022 - Initial Report of Self-Study due
April 2023 - ACOTE Decision on Pre-accreditation Review of Self-Study
June 2023 - First class begins Level II Fieldwork
August-November 2023 - Initial On-Site Evaluation time frame
December 2023 - ACOTE Review of ROSE and Accreditation Decision
January 2024 - First class begins Doctoral-Level Capstone Component
May 2024 - First class graduates
2024 - NBCOT Certification Examination for first OTD cohort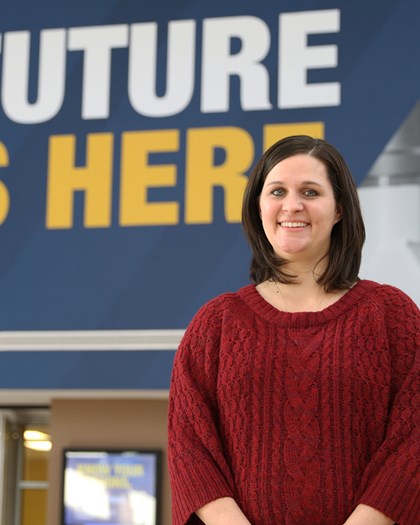 Amy Burt
Occupational Therapy
"It is really important for me to know all of my students' names and hear their stories because I make that connection that helps me provide better support for them to succeed."