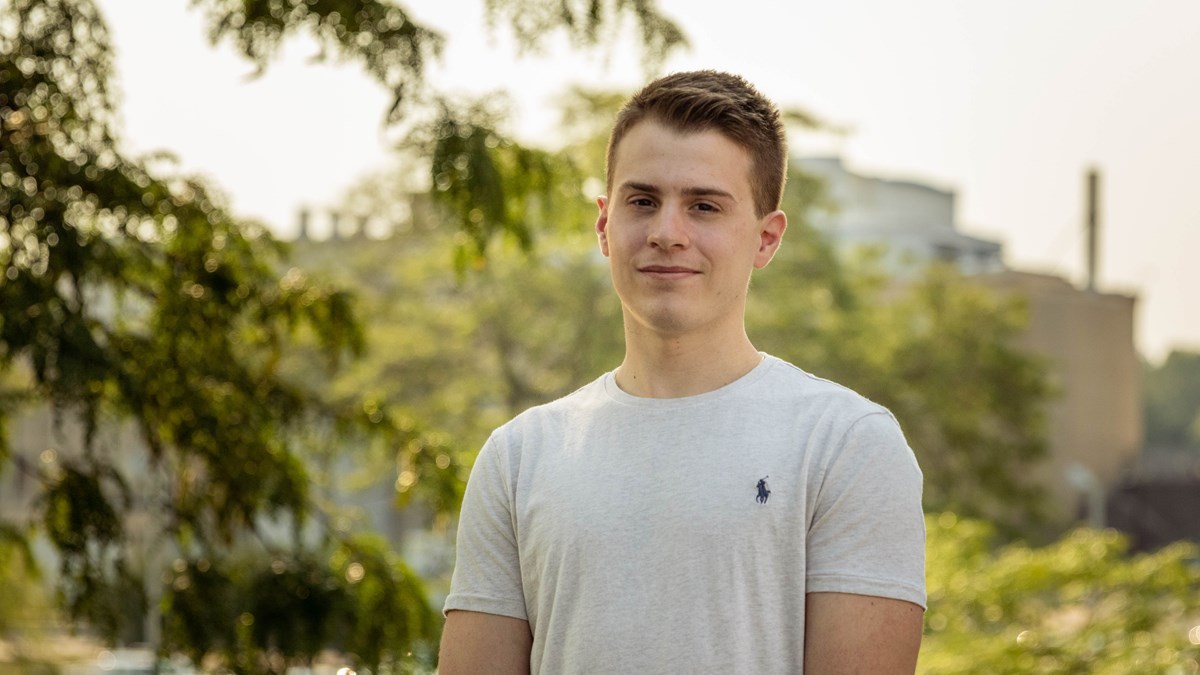 Hometown:

Pittsburgh, Pennsylvania
Considering himself to be "accident-prone" as a child, Alex Stevenson found himself in the doctor's office quite often. However, as he grew older, he was more fascinated by the behind-the-scenes technology of his childhood doctor visits than by the many sutures and bandages used along the way.
The Health Informatics and Information Management program has allowed Stevenson to expand on this fascination with healthcare and technology through his roles in patient transport and as a Health Information Management Intern at Ruby Memorial Hospital.
"Both of these positions have allowed me to get a full view of the patient experience and understand the bigger picture of patient care on all levels," he said.
He settled on the HIIM program specifically at WVU because of its proximity to his hometown, noting that he can still connect with family on weekends if he wants. But the campus experience and the people in his program, other students and faculty alike, quickly became an important part of his day-to-day life.
"Overall the people here are very kind and helpful. The faculty really connect with the program's students. I had a ton of questions starting out, they helped and were always available," Stevenson said. "They also ensure your coursework matches up with your career goals and help you figure out a plan to get there."
Stevenson also noted his peers form a supportive network, mainly through the GroupMe app where they all contribute to group chat that's inclusive for anyone in the class. He added it makes him feel connected to his peers, although they attend class in different ways since the HIIM program utilizes the Hyflex model of learning.
Alex also attributes his success in these crucial roles to his professional practice experience. These advanced courses taught him valuable skillsets in healthcare data privacy, security and law. For Alex, this knowledge has been invaluable. He stresses that understanding the background of healthcare legal issues has been pivotal to determining the information needed for a specific case.
"Gaining exposure to these areas through my program provided the perfect foundation to launch into my internship experience," he said.
In addition to his studies, Alex found many of his closest friends through joining pool basketball at the WVU Recreation Center. He also enjoys the natural beauty around campus, especially by skiing and snowboarding during the winter months.