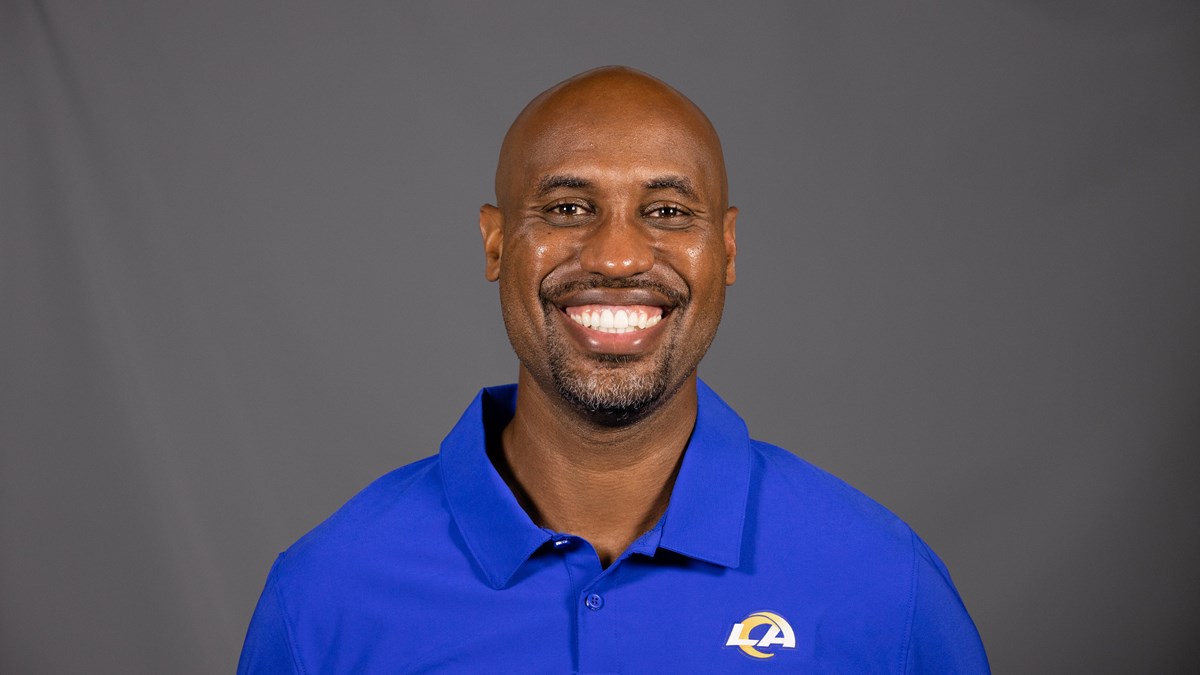 Hometown:

Dover, Delaware
Sometimes pain leads to purpose and sports injuries can be one of the most obvious manifestations of that notion. Careers in athletics can be cut short, shift and change in a moment.
Reggie Scott's career in sports medicine followed a similar path. What started as a baseball injury in high school has manifested to becoming the Vice President of Sports Medicine and Performance for the National Football League's Los Angeles Rams, fresh off a Super Bowl win.
"Getting hurt as a student athlete at Dover High School helped me to realize the significance of sports medicine. Those athletic trainers were fantastic and I was always appreciative and thankful for them. It helped spark my interest in sports medicine and realizing it was a pathway aligned with my natural caregiver tendencies," he said.
Scott came to Morgantown and West Virginia University through baseball as a student athlete, however he admitted it didn't quite materialize the way he thought it would.
"It was heaven sent. It's really hard to play sports and do sports medicine. My growing interest in athletic training made it an easy decision to focus on my future profession, and the fact that WVU had one of the top programs with hands-on experience and access to athletic trainers helped me truly fall in love and dive in," Scott continued.
One of the other strengths of the program that Scott noted as key to his success was the emphasis on anatomy and the human body. Students are able to study anatomy at the cadaver lab, where they can learn and problem solve by seeing exactly what structures comprise the human body.
Advice that Scott gives students still revolves around that core of understanding.
"It takes work to dive into anatomy and really understand the body and what's happening. But understanding it is key. All the answers are there," he said. "You have to love athletic training. It's not for the faint of heart. But in the heat of the moment, you're a clinician and have to understand what's in the best interest of your patient and problem solve."
Another recurring theme about the athletic training program is the size and bonds formed between classmates.
"I loved my time in the program and I still to this day keep in touch with classmates with phone calls and texts, and we can jump right into conversations. The people who mentored me in the program also gave me a lot of soft skills – I learned about work ethic and being the best possible person I could be," he said.
Scott did note that in his time he was a bit of a class clown who kept things light, and also recounted that he and his classmates often had friendships outside of the classroom, where the department as a whole often went to a Morgantown staple of days past, Pargo's restaurant.
In his tenure in the NFL, Scott has worked with several WVU Football players in the league.
"I'm a proud Mountaineer through and through. It's an instant connection to anyone you meet," he concluded.