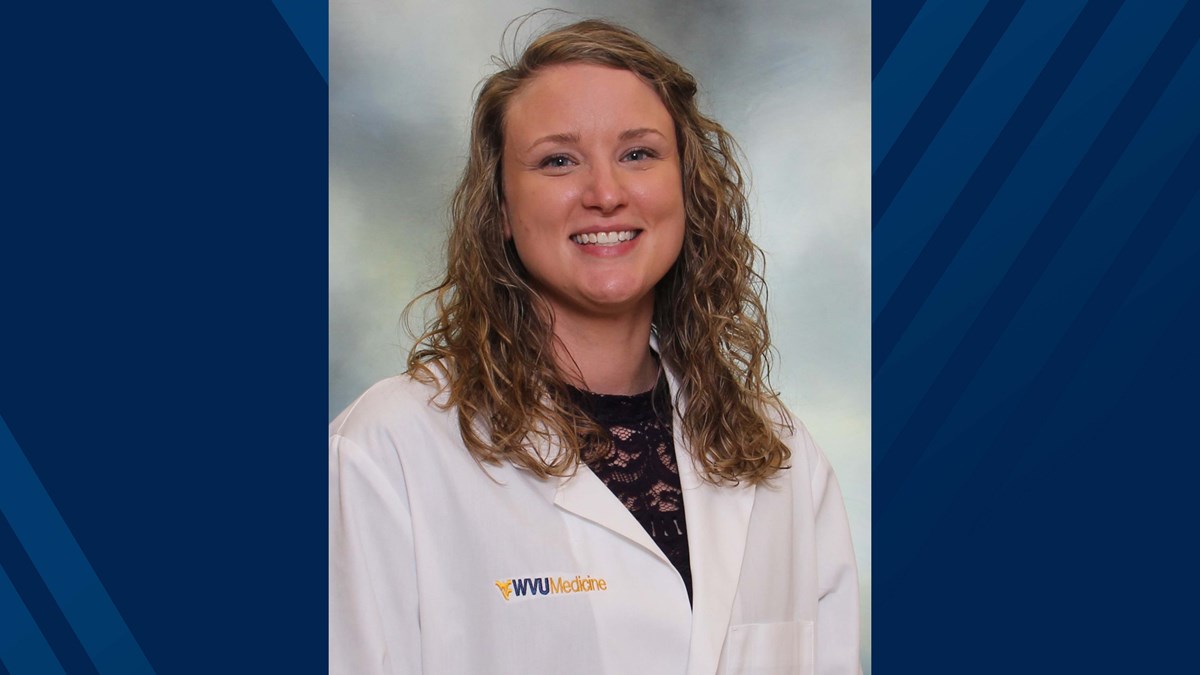 Hometown:

Council Bluffs, Iowa
Dana Bechtold, D.O., joined the Rural Family Medicine Program in Harper's Ferry at the WVU School of Medicine Eastern Campus because she was searching for a program that would serve a rural community similar to her home state of Iowa. Not only did Dr. Bechtold find that program, but she said she also found a new home.
Bechtold said that she loves that the Rural Family Medicine program allows her to work in a community where she gets to see her patients in multiple facets. She explained that she may see a patient in clinic who becomes pregnant, so she may become their OB provider. Then after delivery, the parents may want her to take care of the baby and become their child's provider.
"You can end up seeing and helping an entire family. Not only do you get to know people's immediate family, but you get to know who their neighbors are, who their extended family is. In rural family medicine, you truly get the opportunity to treat an entire community," she said.
Bechtold said she also admires the community-driven and small-town atmosphere the program offers to residents.
"We get to deliver patients, see their children in clinic, take care of their grandparents in the hospital — I think this is exactly what family medicine was originally developed to be," Bechtold said.
She noted that she decided to pursue family medicine as her medical specialty because she wanted to be in a position to follow patients through past their initial visit. She said she originally began doing rotations in emergency medicine in medical school, but began to feel disheartened once patients would leave the hospital.
"I wanted to be in a position to figure out the 'what's next?' for when a patient is discharged from the hospital, and family medicine lets me do just that," Bechtold said.
Bechtold will continue to serve the Eastern Panhandle community following her residency as she will begin working as an attending at the Family Medicine clinic in Ranson, located across the street from Jefferson Medical Center.
"I'm really excited to have the opportunity to continue helping patients in this community," Bechtold said. "Having familiarity with the area and the types of patients we typically see here and getting the opportunity to work with some of the physicians I have trained with throughout my residency makes it all the more exciting to start the next phase of my medical career."