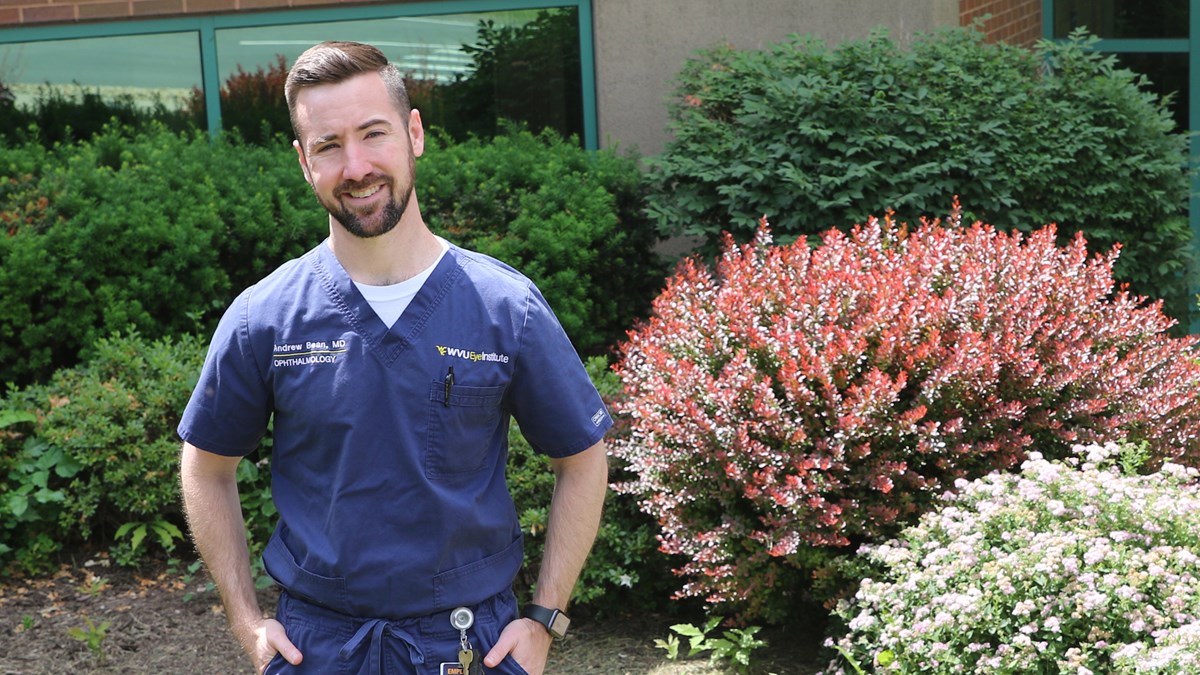 Hometown:

Amarillo, TX
Drew Bean, M.D., was drawn to the field of medicine by the opportunities it provides to help people and his passion for solving problems with advances in science and technology.
To Dr. Bean, the field of ophthalmology is the pinnacle of those two aspects.
"We have these incredible surgeries, such as cataract surgeries, that patients have said has restored their vision back to how it was when they were a child. Doing these really delicate, intricate surgeries in order to make a really big impact on somebody's life is incredibly rewarding," Bean said.
He said it's the incredible surgical and non-surgical treatment advancements in the field that make him confident he's providing the best possible care to his patients.
"We get to be incredibly analytical to diagnose and problem-solve, and it's rewarding to draw on our years of medical school training," he said. "Ultimately though, the most rewarding aspect of the job is knowing that treatment options can be life-changing for our patients."
Bean said, it's that level of gratification from his work that drives him every day.
"Unlike other medical fields where you can't always have those immediate and intense positive impacts, we have cases where patients can get back to 20/20 vision in just a couple of days following surgery," he said. "It's remarkable to be able to be on this journey with the patient and contribute to their wellbeing."
Bean, a Texas native, said West Virginia University was the obvious choice for his residency training, noting that the culture of the program set it apart from the others he visited.
"It was an immediate click," he said.  "Everyone in the program was welcoming, and it was clear they are all very passionate about what they do.
Bean credits his success in the program in part to his mentors and their variety of subspecialties, noting that each approaches training residents with commitment and compassion.
"I was told by one of my attendings early on that you'll never see an unhappy ophthalmologist. I think that's true, especially here. You just get to do a lot of good for patients," Bean said.