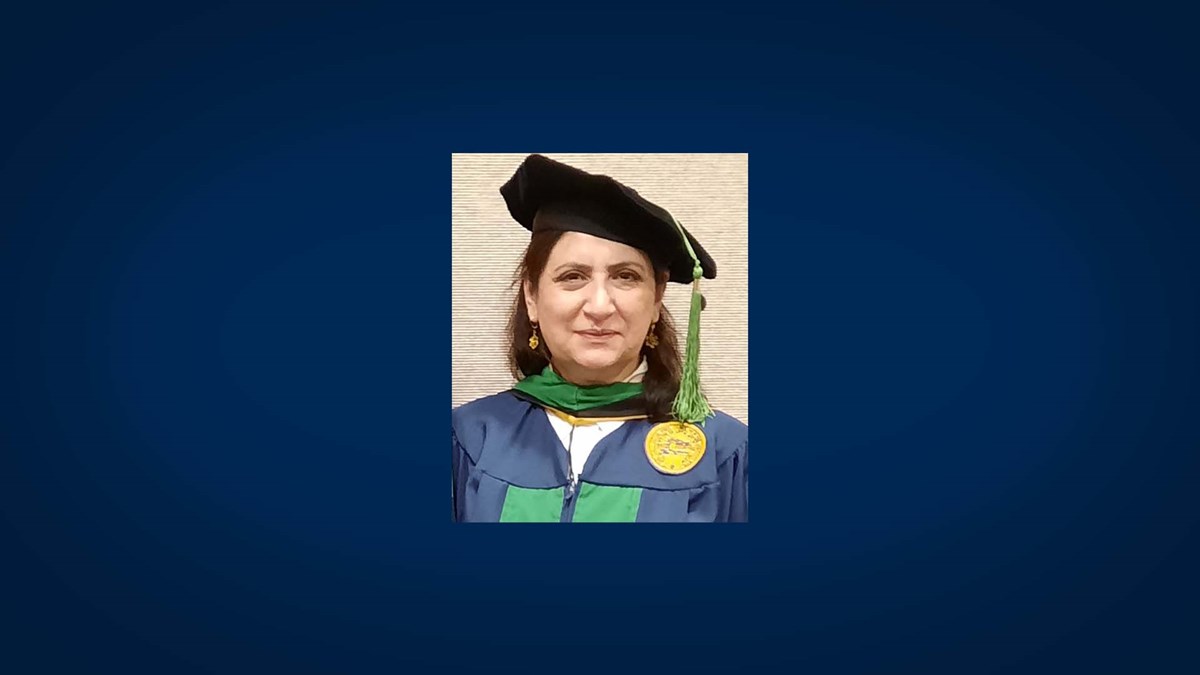 Graduate Degree:

Bachelor's of Medicine, Bachelor's of Surgery, Nishtar Medical University

Residency:

Abha Maternity and Children Hospital
Aisha Rizwan, M.D., spent decades as a practicing OB-GYN in Pakistan and Saudi Arabia, but when her children came to the West Virginia University School of Medicine for their medical education, she decided it was time get back in the classroom for the first time in nearly 30 years.
"Both of my children spoke so highly about their experiences at WVU. They had come to West Virginia for their undergraduate degrees and fell in love with the state and the people and I knew this is where I wanted to be, too," Rizwan said.
She joined the School of Medicine's Clinical and Transitional Science Master's Program in January 2020, with the goal of developing her research skills so she could continue to be an advocate for women's health. During her time in the program, Rizwan completed her thesis, which focused on maternal outcomes during a COVID-19 infection.
Rizwan credits her professors, mentors and advisors for giving her incredible support while she was in the program. She said that even though she had been out of the classroom for almost 30 years, none of the faculty or staff made her feel like she was behind and were more than happy to help her with anything she needed. She hopes that more people who have been away from being a student for many years like she had, will consider returning to school to continue their education.
"You are never too old to expand your education and you can always learn something new from others," Rizwan said. "West Virginia University is great place to do that, and I am so happy that I have found a new home here."
Now a 2022 graduate of the School of Medicine, Rizwan said she hopes to get a job in the area where she will be able to serve the community.
"With my background in obstetrics and gynecology, I have always been very passionate about improving women's health across all lifespans," Rizwan said. "Now that I have completed this program, my goal is to play an active role in improving the health of women across West Virginia."