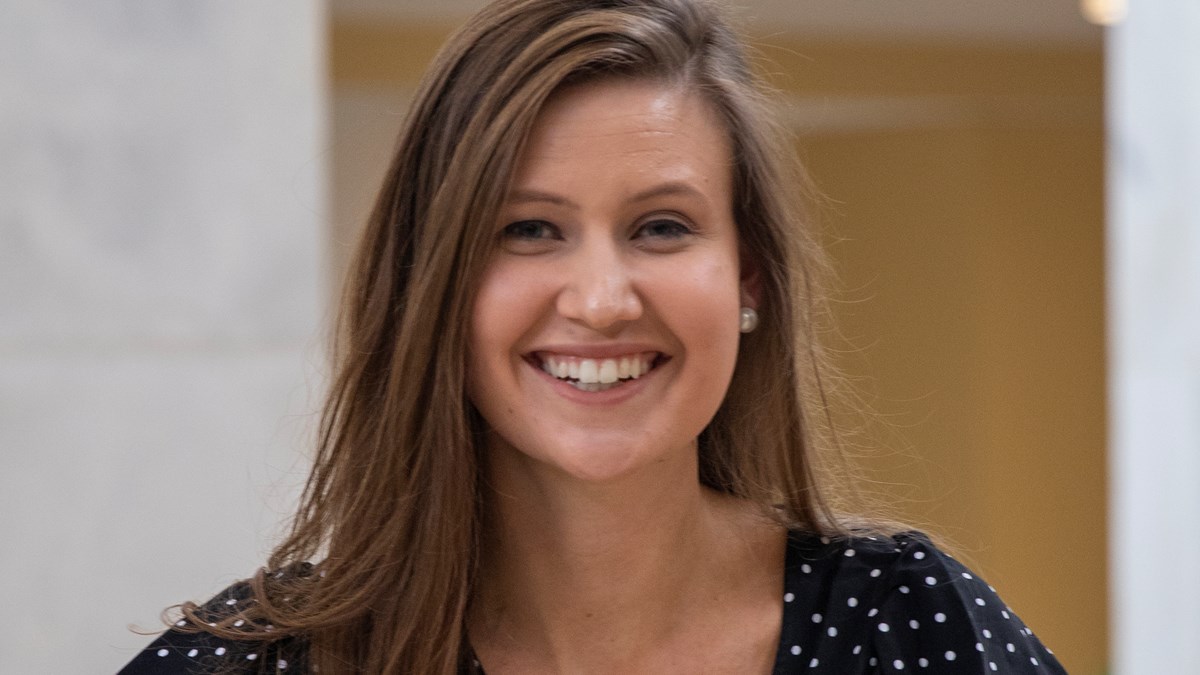 Support equates with success for WVU second-year medical student Ashlyn Brown
For second-year West Virginia University medical student Ashlyn Brown, staying grounded to what's important – like family and wellness - is the biggest key to success in the classroom.
"As a medical student, you learn how to find balance and support where you need it," Brown said.
Brown, a native of Fort Myers, Florida, didn't have to look far to find that support -- her sister Ciara Brown, is an alumnus of the School of Medicine.
"Ciara has been so encouraging and helpful," said Ashlyn. "If I'm learning about a system that's really difficult she will talk me through it and remind me that it's hard – but I can do it."
A lifelong lover of math and science, Ashlyn says that medical school has tested and expanded her limits for how she approaches learning.
"The amount of studying is what I expected for medical school – it's intense," she said. "But how I study has evolved. I don't feel like I have to master something before moving on because in medical school we continually build on the foundation of what we learn. As physicians, we're lifelong learners."
And, as she begins her clinical campus experience in Charleston next year, she's eager to put those didactic learning foundations into practice. It's the same campus where her older sister completed her medical degree.
When Ciara was asked if she had any advice to give her younger sister as she started her journey, the answer was simple.
"Ashlyn lives a life of integrity, which is an extremely important characteristic of a physician," Ciara said. "She is a role model to my life and so many others. She accepts each challenge with grace and is able to overcome."  
And, if times do get a little challenging, Ashlyn has created a "home away from home" with her network of friends and faculty within the School of Medicine.
"The faculty are so welcoming and extend every opportunity to include you and prepare you for what's ahead," she said.
Ashlyn earned her undergraduate degree in biology from Appalachian State University. She is the president of the Med School Milers Running Club, and an avid believer that a "lucky" pre-exam meal at Oryza can curb both hunger pains and test anxiety.
Ciara earned her medical degree from WVU in 2018. She is currently a plastic surgery resident at Emory University.
The Brown sisters have both proclaimed that while their home state is Florida, their family is officially a "WVU family" now.