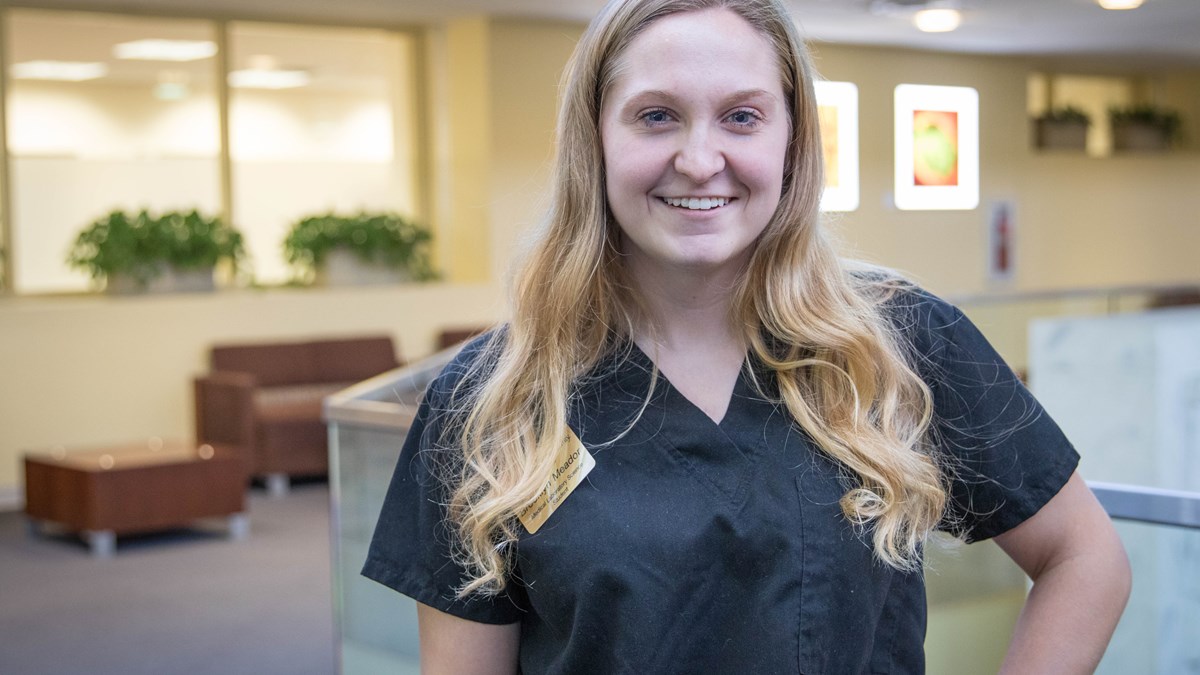 Hometown:

Daniels, W.Va.
We've all had moments where we learned about something from a friend of a friend of a friend of a friend. That's how WVU senior and Daniels, W.Va. native Brooklyn Meador learned about the School of Medicine's medical laboratory science program … sort of.
As a freshman, Meador was introduced to a friend of a friend who graduated from the MLS program at WVU. After connecting on Facebook and talking about how hands-on the program was, she contacted the program director for more information and eventually changed her major.
"I knew I wanted to do something medical related, and this was a good way to get my foot in the door," Meador said.
Medical laboratory scientists are unsung heroes in the world of medicine. Nearly all doctors' diagnoses are made because of their work.
"The urine tests that we do, the microbiology tests—that's what we give doctors, and they make diagnoses based on that. That's really interesting to me."
She found her passion in clinical laboratory science, one of the two degree tracks MLS students can choose from, but she found another thing that was unexpected—a family.
MLS is a small program and, according to Meador, the students stick together through everything. Whether they're having late night study sessions before exams, need help understanding a new topic or are getting together during the holidays for ugly sweater parties, the students have each other's backs.
"Small programs are great because you can work together," Meador said. "Everyone learns differently, so we teach each other our studying methods.
"Most of the time, you don't know who you're in school with—you're not friends with them. It's good to be in a small program where you are able to be friends with everyone."
But it's not just the students who are close—the professors spend a lot of time with them as well. Their free days are used for reviews and helping students with their coursework. They even come to the holiday parties.
That familial bond resonates through the whole University. It's so strong that Meador said she would pick WVU again for that reason alone.