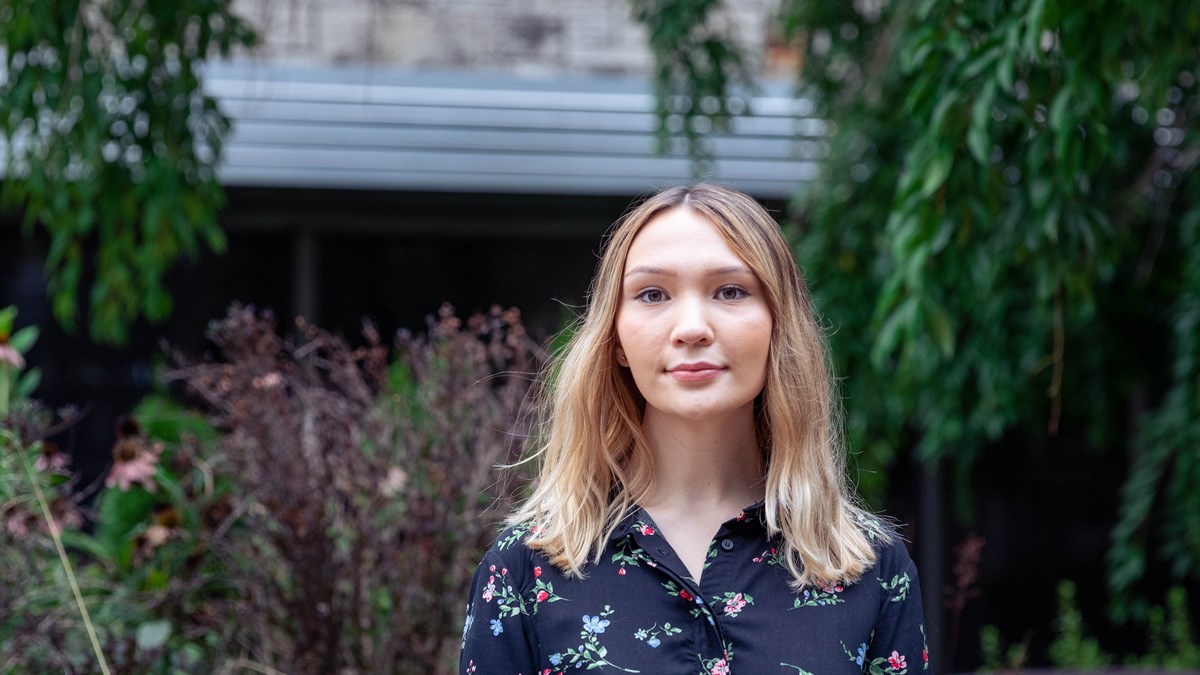 Hometown:

Ripley, West Virginia
What do you eventually want to do career-wise?
I would eventually like to become a Chief Privacy Officer at a hospital.
Why do you want to pursue this career?
This career is interesting to me because the privacy and security of protected health information is very important in the medical field. There are many different aspects of health informatics and information management, but information governance is the most interesting to me.
Why did you choose this major?
Health Informatics and Information Management is a unique major, being the first of its kind in West Virginia. I always knew that I wanted to pursue a career in healthcare, but I did not want to deal directly with patients. This major focuses on business and technology in the medical field, which is important because there will be even more jobs in this area as technology becomes more and more evolved.
Why did you choose WVU? 
I chose WVU because of its gorgeous campus and welcoming environment. Once I stepped foot on campus, I knew WVU was where I was meant to be. I didn't want to be in a big city, but also not in a small town. I wanted to go to school in a place where there are plenty of things to do and see without being overwhelming.
What would you tell prospective students about your experience at WVU and the School of Medicine? 
My experience so far has been incredible. I have made so many fun memories and met so many new people all while getting a stellar education. All of the professors I have had at WVU have been very helpful and understanding, especially when it comes to COVID-19. Coming to WVU and being in the School of Medicine was the best decision I could have possibly made for myself and my future.
Have you had any particular professors or faculty members who have made an impact on you while at WVU? If so, how?
Sally Lucci has made such a large impact on my time at WVU so far. She has been my professor for multiple HIIM courses, and she is the absolute best! She is so knowledgeable about health informatics and information management and she does a great job at helping her students learn this information.
Have you participated in any clubs, student organizations or other groups in the School of Medicine? If so, do you have any special experiences to share?
I am a member of the WVU Student Health Information Management Association (WVUSHIMA). This club is for students with an interest in Health Informatics and Information Management. This club has provided me with the unique opportunity to speak with people that have graduated from the HIIM program and learn about what career they are pursuing. Since HIIM is such a diverse field, it is interesting to see which areas that the graduates are working in.
Have you received any particular honors or awards during your time in the School of Medicine?
I have made the President's List every semester for earning a 4.0 GPA.
Share something unique or interesting about you that others may not know?
I am a world traveler! I have been to nine countries so far, and I plan on seeing many more in the future.
Is there anything else that you feel would be pertinent for your profile? Anything you think prospective students would want to know?
I am a member of two community service organizations on campus, Omega Phi Alpha and Student Basic Needs Coalition at WVU. If any prospective students are interested in getting involved with community service, they can contact me for more information!