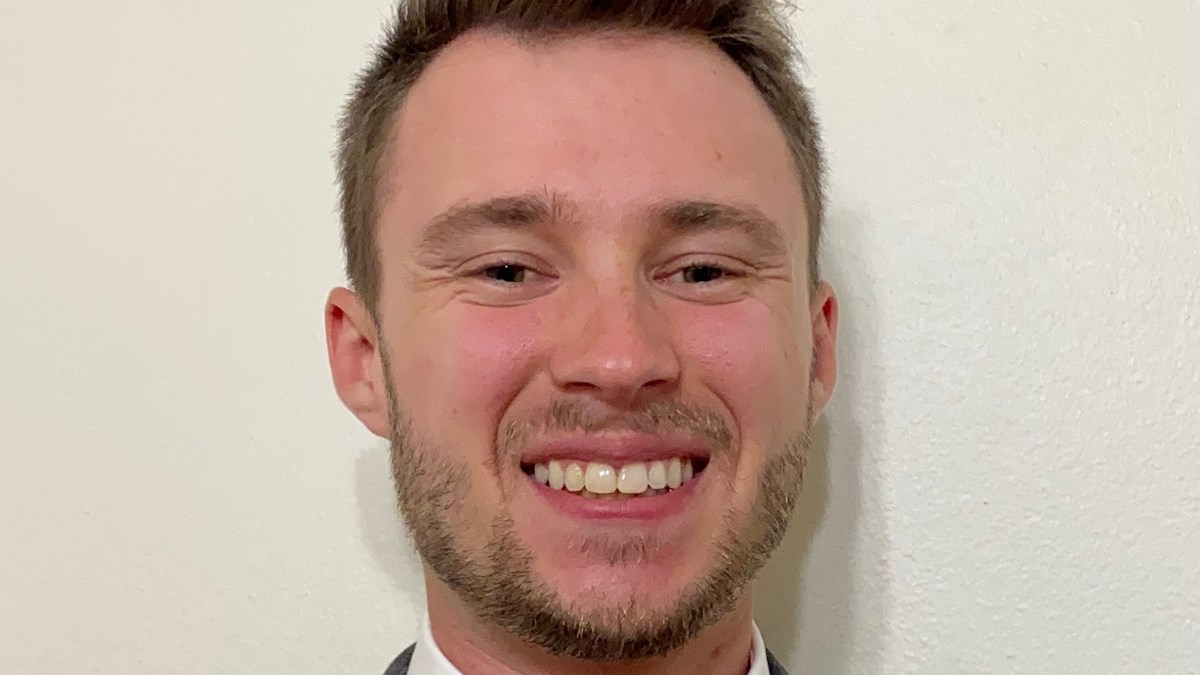 Hometown:

Wintersville, OH

Undergraduate Degree:

Exercise Science, Ohio State University
What do you currently intend to pursue as a future career? Is there an experience you've had that made you realize why you chose this profession or specialization?
I would like to do inpatient neurologic rehab in a skilled nursing or extended care facility. I was fortunate enough to see multiple patients with neurologic conditions during my observation hours. In this time, I was able to see patients regain an astonishing amount of function from working with their physical therapist. This experience drew me to that field of PT.
What makes you excited about pursuing this field?
I am very excited to be part of a patient's recovery from neurologic injuries or conditions. Helping a patient go from their worst day to returning to function and independence is what it's all about for me.
Why did you choose your major program?
The exercise science program at Ohio State allowed me to learn and understand a lot of the science that goes into how our bodies adapt to exercise, as well as how to program and progress patients' exercise programs. The program also focused on how the human body changes across the lifespan, which is one of the focuses in PT.
Why did you choose to attend WVU?
I am from Eastern Ohio, right on the border with the tip of West Virginia. I have always considered West Virginia as part of my home. After attending Ohio State for my undergraduate degree, it made sense for me to attend WVU. My neighbor's husband graduated from the program in 2017 and had nothing but great things to say about it. The program's simulation lab and dedicated faculty are what sold me!
What would you tell prospective students about your experience at WVU, and particularly the School of Medicine?
The program and faculty here do a very good job at making you feel like a family, but still push you to be the best that you can be. They are very good at answering questions and focus on learning. The interprofessional education activities helped me better understand my role in the healthcare team, as well as understand the scope of practice for other professions. This made me feel more confident about exactly who I should refer patients to when their condition is outside of my scope of practice.
Have you worked with any faculty or staff members who have made an impact on you while at WVU? If so, how?
Dr. Mancinelli and Dr. Rice have pushed me to work harder and be the best that I can be in very constructive ways. Dr. Mancinelli's teaching style and demeanor in class encouraged me to work harder and learn more. She truly cares about learning and understanding concepts in order to be the best PTs we can be. Dr. Rice is our board-certified neurologic PT and has helped me understand what neurologic PT is all about. I have had many side conversations with her in and outside of class that have helped me on this path to neurologic rehabilitation.
Have you received any particular honors or awards during your time in the School of Medicine?
I recently received a scholarship for out-of-state students to help even the cost of the first year of school to in-state tuition, of which I am very grateful to be awarded.
Will you share something unique or interesting about you that others may not know?
I value myself as an extremely hard worker. This is something that was instilled in me from my mom, dad, and stepdad. Not a day goes by that I don't acknowledge that they are the ones who have pushed me and set me up to be successful.
PT school can be challenging at times, but there is always light at the end of the tunnel and lots of support along the way!