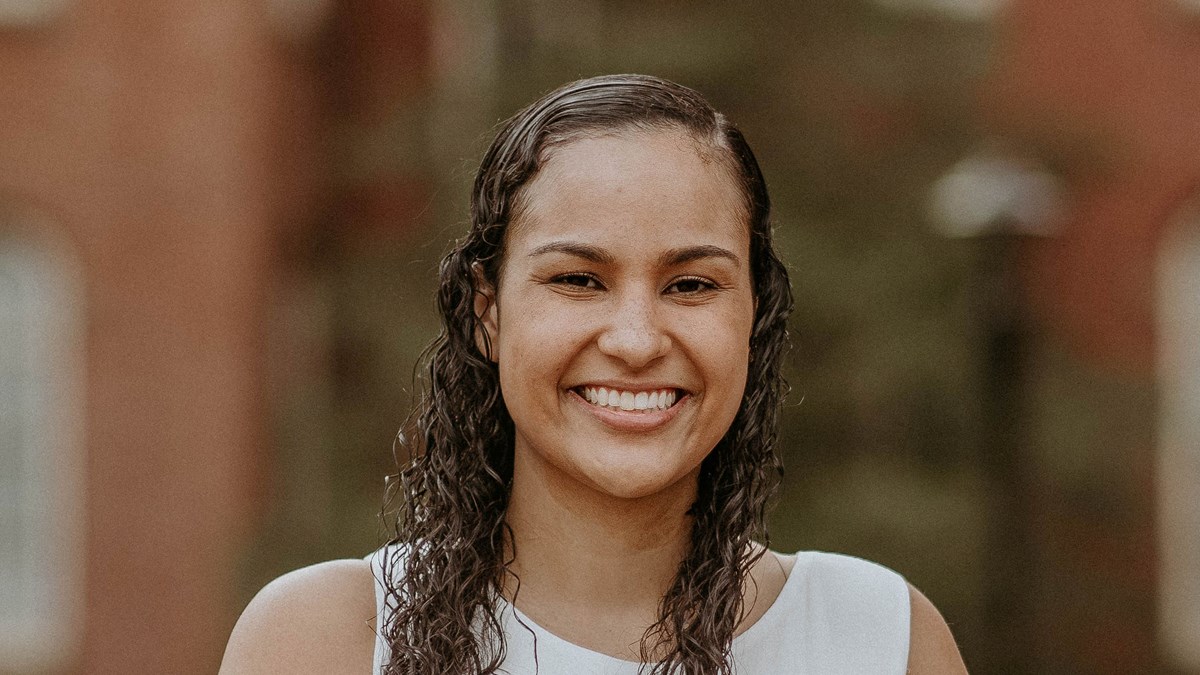 Hometown:

Mount Airy, Maryland
Tell us more about your current position. How does it relate to your major program? What skillsets are you utilizing from what you learned? What are your favorite/most challenging aspects of the position?
I am currently the Development Coordinator for Health-ISAC (Health Information Sharing Analysis Center). Health-ISAC is a nonprofit organization that works with healthcare stakeholders in sharing physical and cyber threat intelligence. In other words, the healthcare cyber security field. My current position relates to the HIIM program because several courses are related to physical and cyber security in healthcare. The classes that were most helpful were data privacy/confidentiality/security, HIIM legal issues, health care ethics and healthcare analytics.
Other courses that have been extremely helpful with my new role were project management and leadership in HIIM. My favorite aspect of my position is that it is remote, frequent meetings via Zoom with the camera on, and I am working with extremely high-level people like chief security officers, chief executive officers and chief operations officers. I am learning more about cyber threats and attacks and how they are handled. The most challenging aspect of my position is learning new terms and keeping with things that I am not super familiar with, keeping up with my emails and time management (as much as I learned about this in school, time management with my first career job is very different!).
What do you currently intend to pursue as a career? Is there an experience you've had that made you realize why you chose this profession or specialization?
I really enjoy working in the cyber security field, I think it would be great to move up the ladder within this field. My goal since I started college was to hold a manager or leadership position within the healthcare field.
What makes you excited about pursuing this field?
I really like the cyber security field, but I have always envisioned myself doing healthcare administration work in a hospital or family practice, and recently I have really been thinking about medical coding. So, I honestly can't say that I am going to be in the healthcare cyber security industry forever, but as time goes on I easily could! That is one of my favorite things about my college degree and the HIIM field, I am not limited to one path.
Why did you choose your major program?
College was not as smooth sailing as many make it seem. I originally went to WVU for nursing, then I switched to speech pathology but I just felt that those were not the best fit for me and I wanted to have options in my career path. Then I finally found the HIIM program due to a friend who had just transitioned into the program. After meeting with Sally Lucci and the advisor Alex, and taking the HIIM intro courses, I truly felt like this is what I was meant to be a part of. Still in the healthcare world, but not hands-on in clinical setting. I also liked the part of how many paths this degree would open up for me. I liked that I would not be stuck at any time in my career and switching into different areas is possible. By this I mean I could get into medical coding, or go to law school for health law or hold healthcare administration positions.
Why did you choose to attend WVU?
I chose to attend WVU because it was only three hours from home. I knew a few high school friends of mine that went there and they just had nothing but positive things to say about it. I knew I wanted to go to a big school, with great academic programs and extracurricular programs to get involved with. WVU is a big school, but once you find your friends, a peer group and a major that fits you, it truly feels like a second home and family.
What would you tell prospective students about your experience at WVU, and particularly the School of Medicine?
I would tell them that I had an incredible experience at WVU as a whole but especially in the School of Medicine. It is really inspiring to be a part of the School of Medicine and meet people with all types of majors, backgrounds and interests, but have one thing in common and that's health, healthcare and medicine. I have made some great connections with my peers and professors in my major and peers and professors outside of my major within the School of Medicine.
Have you worked with any faculty or staff members who have made an impact on you while at WVU? If so, how?
I haven't necessarily worked with them, but Megan McDougal, Zach Otey and Ashley Simmons were all great professors and made me really enjoy all areas of the HIIM program. They are all so knowledgeable in the classes they each taught and have great educational backgrounds and are very inspiring for me to someday pursue higher education and obtain my RHIA and coding certifications. I also feel that, at any time in my career and life, I can always reach out to them and they would be more than willing to help me.
Have you participated in any clubs, student organizations or other groups in the School of Medicine? If so, do you have any special experiences to share?
In my senior year, I was Secretary of the Health Informatics and Information Management Student Association. I felt that the one year I was secretary, along with the other officers, we revamped the club. We really got organized, had a good number of student members, held meetings every two weeks, did a book drive, got sweatshirts made and did a lot of advertising on social media. All while being completely online due to COVID-19.
Will you share something unique or interesting about you that others may not know?
This is so not school-related or professional, but I have checked my Timehop every day for the past 5 years, I have never missed a day. Timehop is an app that brings up fun memories from previous years from social media on the day.
Is there anything else that you would like to share on your profile? Anything you think prospective students would want to know?
The HIIM program is an incredible and unique program to WVU, but with that, it can be overwhelming sometimes. When I was in high school it was said "Go to college and become a nurse, teacher or engineer." You never really heard about these unique programs that can keep you in the area or field that you are interested in without so much pressure. Also, take the three professional practice classes seriously! I truly do not think I would be doing as well I as am without any of that experience. Continue to build your resume and LinkedIn should be your go-to for job hunting, internship hunting and volunteering -- it's a great platform. Make connections and keep them.