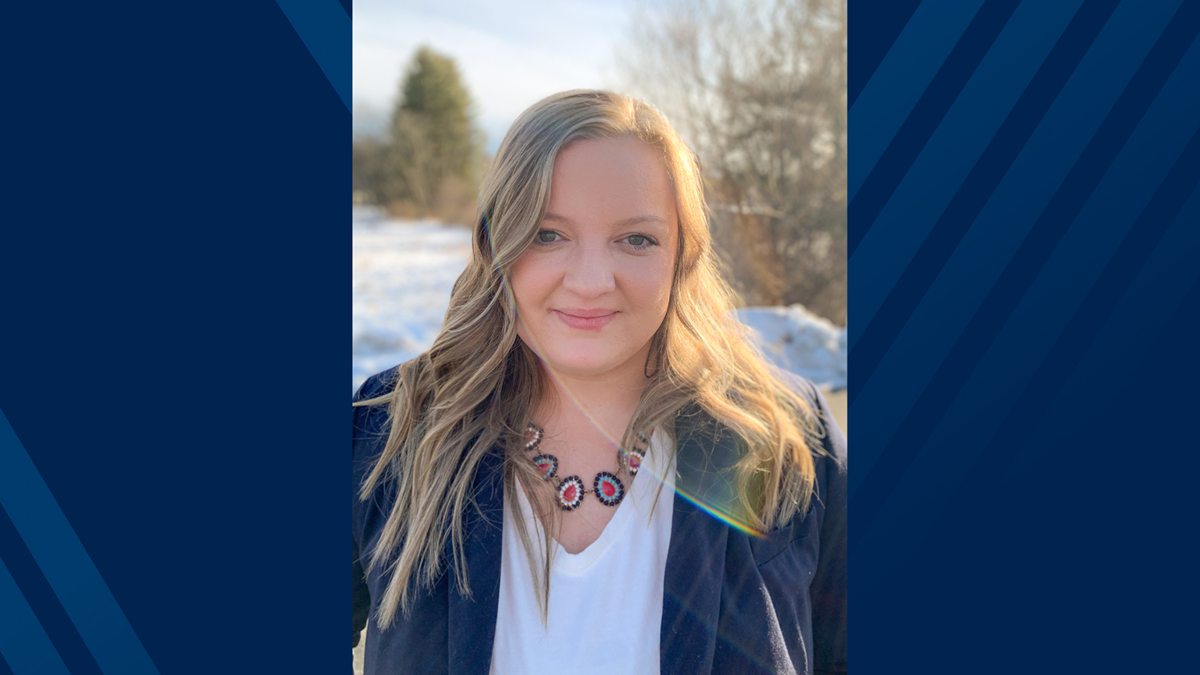 Undergraduate Degree:

Psychology

Graduate Degree:

Physician assistant studies and EMT technical program
Tell us more about the Physician Assistant program. What skillsets are you utilizing from what you learned? What are your favorite/most challenging aspects of the new academic opportunity?
I am currently in the first graduating class of the Physician Assistant Program at WVU and our cohort will be graduating in May. Our program includes a didactic and clinical phase, during clinicals we rotate in family medicine, pediatrics, surgery, women's health, internal medicine, behavioral medicine, emergency medicine, rural, and an elective. We have multiple opportunities for hands-on patient experience in many different settings and specialties, which helps us grow as students and practitioners. I can perform procedures with the help of staff and preceptors, and these experiences allow me to practice clinical decision-making skills. Once I evaluate a patient, I will then present their case, differential diagnoses, and plan to my preceptor. I also appreciate being given the opportunity to work in rural areas, outpatient, and inpatient settings has established a skillset for all kinds of different areas of medicine.
It is of course never without challenges being in the first class of anything. It is always a learning process in the beginning, and then experiencing the COVID-19 pandemic in our third month of school posed the biggest challenge. We were all sent home for online learning and had to practice history and physicals on our family members. It was hard on us and the staff to not be doing in person anatomy labs or STEPS experiences. Thankfully when we were able to return, we were given multiple opportunities for in-person practice. Being a newly established program and also facing a new world gave the students and faculty a new understanding of the word resiliency. Because of this, some of my favorite aspects of this experience are how close I have become with my classmates, as we are all experiencing and navigating this together. It is a small program, so even though we were sent home soon after starting, we have all been able to weather the storm together and learn from each other. It also is amazing to get to be a part of the PA program's growth. Physician assistants can make such a difference in any area of medicine, and especially rural Appalachia, this program will make sure even more students can do so.
What do you currently intend to pursue as a career? Is there an experience you've had that made you realize why you chose this profession or specialization?
My goal is to pursue women's health and work in OBGYN as a provider. I specifically want to work in rural areas or healthcare provider shortage areas. It is important to me that no matter what specialty or field of medicine that I find myself in, that I have the opportunity to provide quality care to people who do not have access to larger locations and major hospitals. For me personally, I am from a rural area, I was also able to work as an EMT in rural West Virginia. I drove about an hour and 30 minutes just to get to a women's healthcare provider, and I am privileged to have been able to do so. People who do not have those same resources to do that often go without care in general. As an EMT, I was able to see first-hand how obstetrics and gynecology services were slim to none, we would have to drive to the nearest hospital capable of deliveries 40 minutes away if there was someone in labor.
When I was pursing my undergraduate degree, I traveled to Nicaragua and Ghana with the Medical Brigades, where I worked in resource reduced regions of the world. In Nicaragua when I was assisting a Nicaraguan gynecologist, I could see first-hand the number of women who came from miles and miles away to be seen. This showed me the impact that can be made by PAs among communities who otherwise would have gone without medical care. It was after this I knew that my heart belonged in serving those like me from rural areas. No matter what someone's race, sex, gender, sexuality, or socioeconomic status is, all deserve to feel safe and understood.
What makes you excited about pursuing this field?
I am most excited about being able to help aid in health disparity in communities, if that means I can make a difference even in the slightest way possible. I am excited to help especially vulnerable populations and minority groups. I really hope I can inspire someone along the way that coming from adversity. I just am excited to serve patients and work within communities towards better health outcomes and continuing to learn and grow both personally and professionally.
Why did you choose your major program?
I chose PA school because coming from a small town, most of my providers were physician assistants. I grew up seeing the difference a PA can make within a community. I also liked that PAs could practice any area of medicine and even switch if they wanted to. PAs can provide services in all types of environments and specialties.
Why did you choose to attend WVU for graduate school?
I studied at WVU as an undergraduate, and my time in Morgantown has allowed me to pursue many different opportunities and experiences. When I decided on PA school, I was really hoping that I could continue my education with WVU because I had already realized how much that this campus and this university could offer me, and I love the people, the research, the educators! I knew that the opportunities here would be endless. Being a part of a new program is also very special, and something I will always get to say I was a part of.
What would you tell prospective students interested in the Physician Assistant program about your experience at WVU, and particularly the School of Medicine?
Through the PA program and the WVU School of Medicine, I have been able to work in cadaver labs, been given multiple opportunities to practice procedures and patient experiences in the STEPs lab, and work closely with students from all different programs and degrees. There is groundbreaking research happening around you every single day. This program provides the opportunity to work with so many different specialties and patient populations. I have also had the opportunity to work in two separate rural locations which was something important to me.
Have you participated in any clubs, student organizations, research, or other groups in the School of Medicine? If so, do you have any special experiences to share?
I am the president of the PA Student Society for my PA class. I am an AHEC Community Scholar, and have been accepted to participate in the Community and Rural Rotation Support (CARRS) program. Through the CARRS program, will participate in community education and engagement with high school students in Mingo County to talk to them about health, prevention, and undergraduate and PA programs. I also will be presenting to multiple high school students from rural areas across the state who are scholars in the Health Sciences and Technology Academy, or HSTA. Recently, I was honored to be accepted into the HRSA National Health Service Corps, which is awarded to individuals who agree to work in healthcare provider shortage areas for at least three years upon graduation.
Please tell us more about the AHEC Community Rural Health Scholars Program. What attracted you to applying for this opportunity? What are you most excited for? What role will you have as a Scholar?
Through the AHEC Community Rural Health Scholars Program, students participate in at least 40 hours of two separate rural rotations for the duration of the program. This allows you to have hand- on experience in rural or underserved communities. Along with your clinical experiences each year. For my first year in the program, I studied substance use disorder in pregnant and parenting women, and this year I will be studying veterans in rural healthcare. There were many different options, but I chose these pathways because both of these populations are numerous in rural Appalachia. I wanted to be able to better understand how to serve these individuals and their unique needs. In both of my clinical experiences, I had the most wonderful time. I learned so much and I continued to grow my love and passion for rural medicine. Working in these underserved areas is such a unique experience with invaluable patient interaction. I applied because I am from a rural area, and I love rural medicine. I think it is a wonderful experience even if someone is not sure about rural medicine because you get to work with all the community members and they are some of the most kind, selfless, and hardworking individuals. I am coming to the end of the program, but I am excited to use this knowledge and experience and take it with me into my every day practice no matter where I end up as a provider.
Will you share something unique or interesting about you that others may not know?
Something unique about me is when I was a senior in high school I was invited to the white house, I got to be a part of a thanksgiving TLC special and danced with Michelle Obama.
Is there anything else that you would like to share on your profile? Anything you think prospective students would want to know?
I would say it is important to take risks and go out of your comfort zone, and take all opportunities that come your way. I have found with doing this, no matter how anxious, I have found myself and grown as a person. I discovered passions I never knew I would have. The education from these experiences is also invaluable, and WVU has a lot of resources to provide many opportunities no matter what you plan to do in the future.