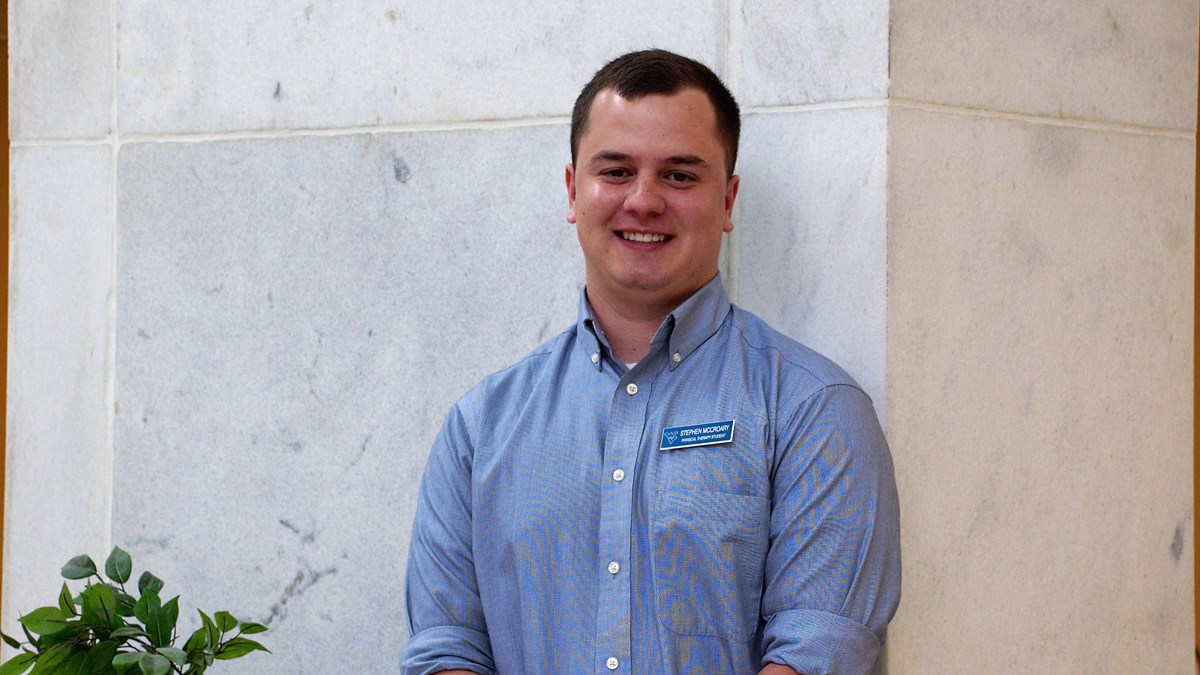 Undergraduate Degree:

Health Science, Boise State University
For Stephen McCroary, growing up in a military family meant sharing a loyalty for serving the country and an admiration for the many physical tasks a human body can endure and perform. This upbringing and background paved the way to a career that combines and fulfills both passions.
After receiving a bachelor's degree in health science from Boise State University, Idaho, Stephen wanted to take his education a step further by pursuing a graduate degree. He found in WVU's Physical Therapy program the right fit with an encouraging environment, academic reputation and location.
"First off, the faculty for our program are leaders in the physical therapy profession at the state and national levels," Stephen said. "I was also able to find a medical unit nearby so I can continue to serve as an officer in the United States Army Reserves while in school. Lastly, Morgantown is a great college town with numerous outdoor activities to enjoy."
As the white coat ceremony nears, marking a milestone in his professional life, Stephen feels that his journey in this field is coming full circle. To him, the ceremony represents a rite of passage celebrating and signifying the completion of two years of academic work. Most importantly, it marks the transition from didactic learning to the clinical environment, getting him one step closer to his dream.
"The physical therapy curriculum is challenging, but the way it is presented is manageable and clinically relevant," he said. "The white coat ceremony is something that I have been looking forward to since stepping foot on campus, and I am really excited to start this new part of my physical therapy education."
Asked about his future aspirations, Stephen says he is determined to get the most out of his educational experience crediting the support of the program's faculty members. His future plans remain rooted in his desire to serve and help heal the nation's heroes. "I want to work with the military whether active or retired," Stephen said.