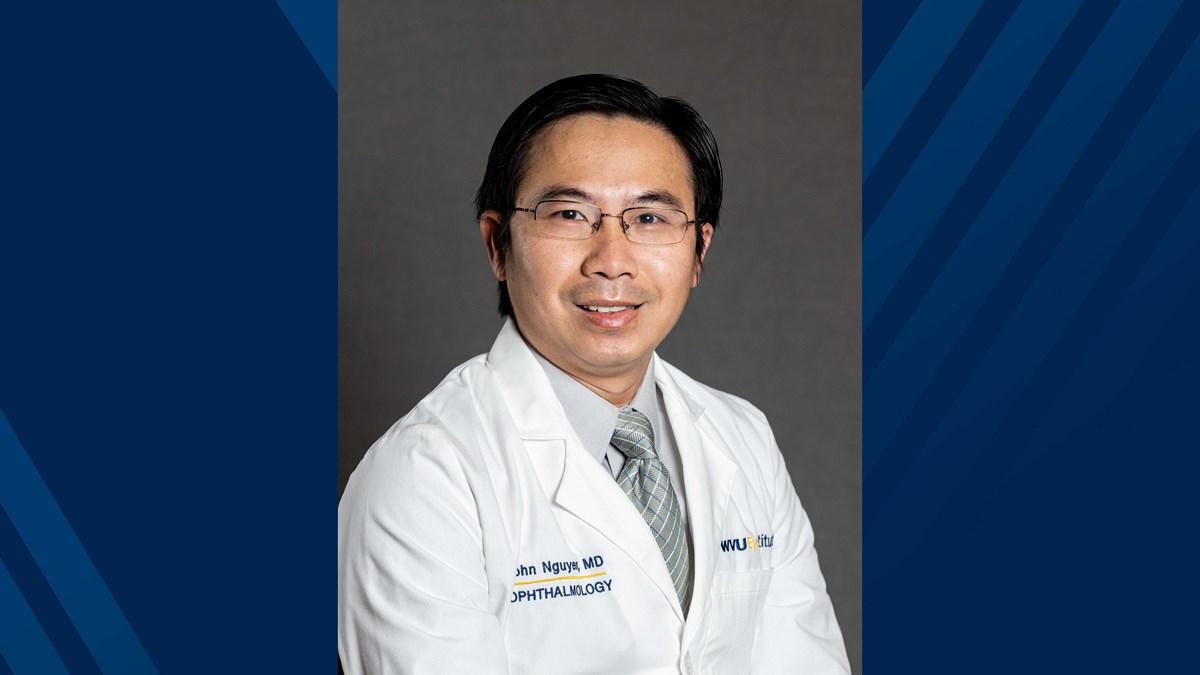 John Nguyen, M.D., decided to pursue medicine because he admired the doctor-patient relationship, but he said one of the greatest surprises of his career has been discovering his passion for building mentor-student relationships with ophthalmology trainees.
In addition to working as an ophthalmologist and professor in the West Virginia University Department of Ophthalmology and Visual Sciences, Dr. Nguyen serves as the director of the Ophthalmic Plastic and Reconstructive Surgery Fellowship Program, where he says he is privileged to have the opportunity to work with so many talented young people.
"Directing the fellowship program is like growing a garden," Nguyen said. "You have to nurture and fertilize it; over time you watch it grow into something beautiful. And we get to have that process happen over and over again every two years."
Nguyen loves the unique challenges that ophthalmic plastic surgery brings each day. He said every patient is unique, and that he often has to think outside the box to find a solution for his patients.
"No single reconstructive plastic surgery problem looks the same. There are times when I rely more on knowledge from my ophthalmology training, other times I rely more on training from plastic surgery. Complex procedures like this also provide the opportunity to collaborate with other talented physicians and colleagues," Nguyen said.
Nguyen collaborates with trauma surgeons, otolaryngologists, head and neck surgeons, neurosurgeons and plastic surgeons to restore a patient's facial structure and protect their vision.
That collaborative atmosphere is part of the WVU culture, according to Nguyen, who says it's not uncommon for a budding ophthalmologist to pair with a more established faculty member to problem-solve or brainstorm.
"Our department is one community, one family," Nguyen said. "Each person here is willing to help anyone in the department be successful and to work towards their goals both professionally and personally."
And this level of community care is exactly what Nguyen said he tries to give his patients. Nguyen credits relationships he and his family members have had with physicians in their lives as one of the reasons he initially decided to pursue medicine, and he admires the relationships he has built with patients throughout his career.
"The doctor-patient relationship is very special. It is very rewarding to know my patients trust me and know I want what is best for them," Nguyen said. "Connecting with my patients and being in the position to help them is something I look forward to doing every day."