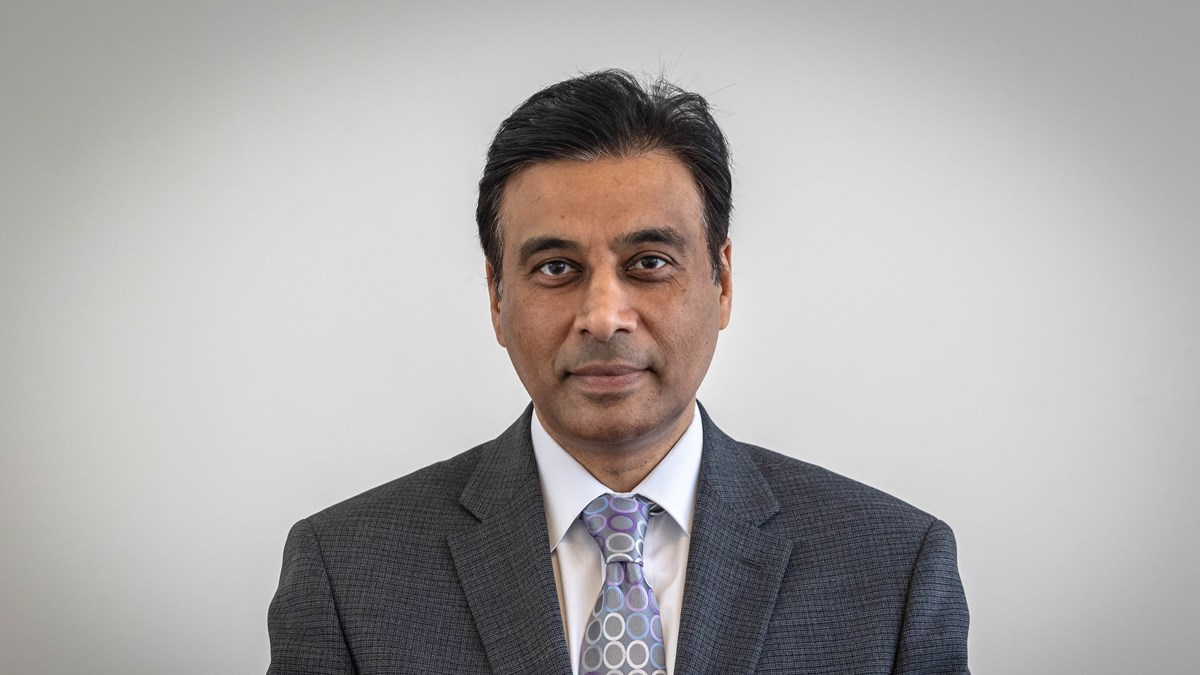 Sunil Sharma, M.D., has joined the University as a section chief of West Virginia University's Pulmonary, Critical Care and Sleep section.
"What really caught my eye about WVU was the impressive and innovative growth of the medicine, research and practice here," Dr. Sharma said. The University, as well as WVU Medicine are on a exciting growth trajectory, which isn't necessarily the case for the rest of the country in the health care arena. "The leadership's firm focus on the vision of health management as opposed to solely disease management resonates with my own beliefs"
West Virginia also presents rare challenges for his medical work and research due to the state's health record. Obesity, chronic respiratory and sleep diseases and now electronic vaping epidemic in young adults are all state specific health interests of his. Soon after joining WVU Dr. Sharma formed a task force on vaping related lung injury to monitor and manage vaping epidemic in Appalachian region.
"These chronic pulmonary and sleep issues are causing significant and ongoing health impacts on the state," Sharma said. These are compounded limited access to health care presents a unique challenge and opportunity. Dr. Sharma serves on the health equality and diversity committee of the American Thoracic Society. Through the statewide network of providers and telehealth, Sharma hopes to expand access to pulmonary care options and help mitigate respiratory health disparity.
In addition to early detection and prevention of respiratory disorders Dr. Sharma is committed in providing "state of the art niche programs" including but not limited to ILD, cystic fibrosis, advanced COPD, Asthma, lung cancer, multi-disciplinary sleep disorders center and pulmonary hypertension to the West Virginia and surrounding communities.
Under his lead, WVU Department of Medicine will continue to expand its medical reach through remote clinics and technology. Sharma says that reducing disease burden and
furthering access to patient care are his ultimate goals as a WVU clinician.
Growing up in a small but picturesque Himalayan town of Shimla, India , Morgantown feels like second home.  Sharma began his medical residency at Cook County Hospital (now John Stroger Hospital) in Chicago. Eventually he accepted a fellowship in Pulmonary, Critical Care and sleep Medicine at the University of Wisconsin/ Medical College of Wisconsin. His fellowship helped further emphasize the connection between sleep and lung care.
Sharma's past experience includes directing the Sleep Disorders and Research Center at the University of South Carolina. He also developed a program for pulmonary hypertension while serving at East Carolina University. Prior to arriving at WVU, he served at Thomas Jefferson University's hospital where he developed a novel Hospital Sleep Medicine Program.
Dr. Sharma's research interests include cardiovascular implications of sleep disorders, hospital sleep medicine, pulmonary hypertension and health care disparities.