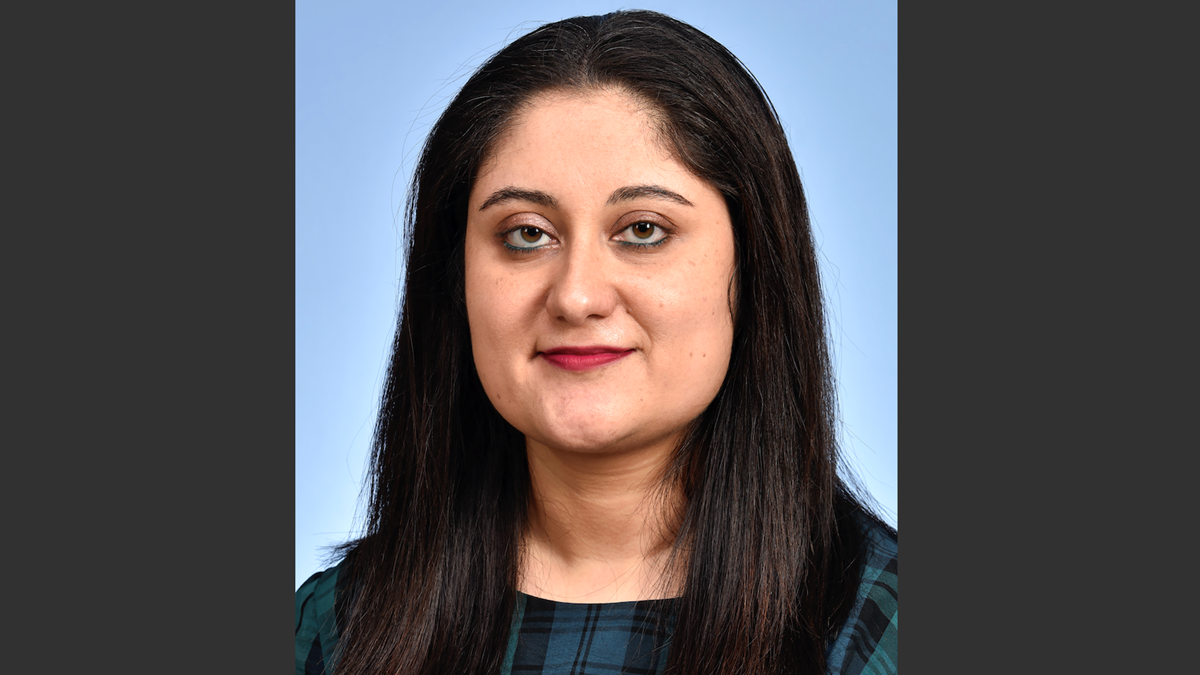 Where is your hometown?
I was born in Kashmir, India.
Where were you working before coming to West Virginia University?
I was finishing fellowship training in Geriatric Psychiatry at Perelman School of Medicine at the University of Pennsylvania in Philadelphia, Pennsylvania.
Why did you choose WVU School of Medicine?
My husband and I were looking for our first jobs after finishing our respective fellowship training and West Virginia University felt like a great fit for both of us to start our careers as clinicians and educators.
Joining the WVU School of Medicine also gave me the opportunity to work with my specialty in Geriatric Psychiatry. For my services, West Virginians are great candidates because the state ranks third in the nation for the most residents age 65 and older, and second for residents being between 75 - 84-years-old.
What made you want to practice Geriatrics?
Older adults have unique physical, emotional and social needs, and I have always been interested in understanding how these onset cognitive and emotional problems can negatively impact physical health, quality of life and independent functioning. This interest led me to pursue specialized training in Geriatric Psychiatry after completing four years of psychiatry residency.
I enjoy working together with the patients' families/caregivers who are my biggest allies, as well as collaborating with other doctors and healthcare professionals.
What makes you most excited to work with WVU and the Memory Clinic?
WVU is focused on providing excellent patient care and offered me the opportunity to have my clinic embedded within Internal Medicine- primary care. I am excited to work with other clinicians to improve the care of our older adults and make a difference in their lives. I also am grateful for the opportunity to provide Geri-Psych consultations in long term care facilities in the city.
What services do you specialize in?
I specialize in dementia evaluation and management. Being a Geriatric Psychiatrist, I am trained to diagnose and treat the behavioral and psychological symptoms like depression, anxiety, agitation, sleep disturbances and psychosis which are an immense source of distress for patients and a burden for caregivers. The goal is to improve the quality of life for both patients and their families/caregivers.
What do you see as the biggest challenges to reaching West Virginia residents?
Many of our older adults live in remote rural locations with limited transportation options, so many also struggle with socioeconomic deprivation. A lack of access to the internet hinders the use of telemedicine which can be helpful in reaching rural communities and improve access to health care.
Are there any personal challenges you face in working in Geriatric Psychiatry?
Sometimes it can be extremely challenging to disclose diagnosis and manage the grief and myriad emotions that patients and their families experience. But the overall the gratitude and love expressed by patients and their families makes every challenge to the role worth it.
What are you hoping to accomplish in your career? 
I would like to continue to build my career as a clinician-educator in academic medicine.
What is a quote that you think sums up how you feel about your specialty? 
"Aging is not lost youth but a new stage of opportunity and strength." - Betty Friedan