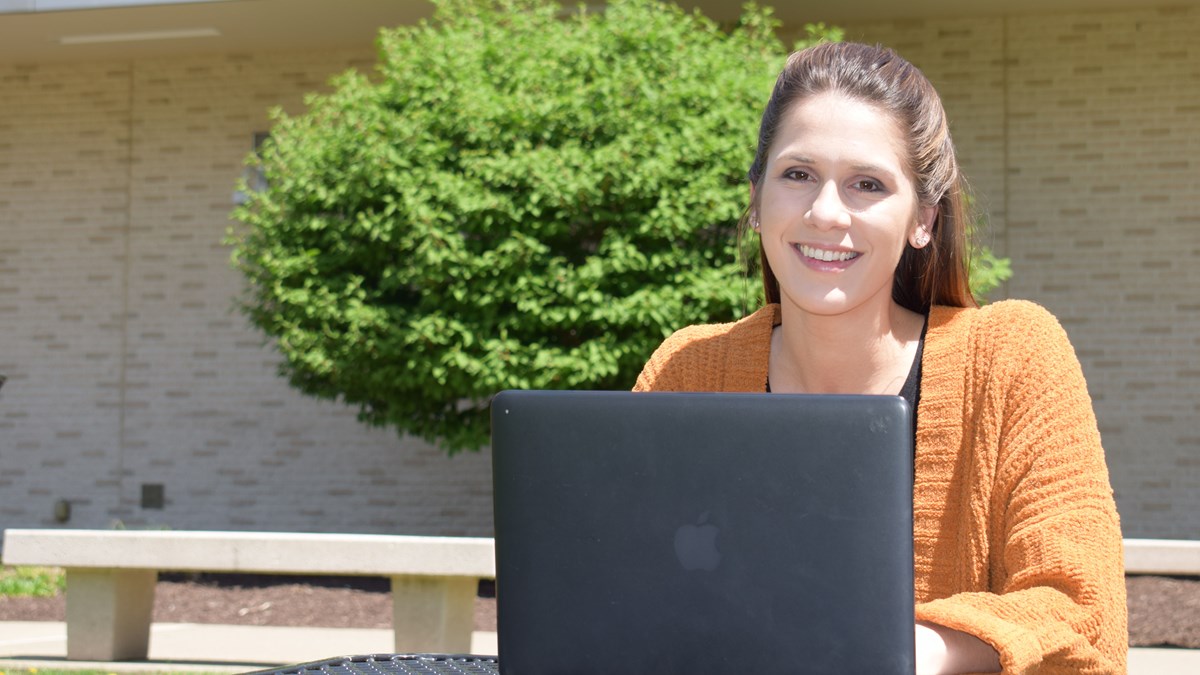 Hometown:

Morgantown, W.Va.

Undergraduate Degree:

Exercise Physiology '18, West Virginia University
What made you want to get your MD degree at WVU?
Going to undergrad here, I realized that WVU values purpose over prestige and that aligned with my personal values. I love the mission to serve state and the ability to serve the place that I grew up. 
So far, what is your favorite part of the MD program?
Working with the faculty in the small group setting is my favorite part so far. We get to hear about the clinical settings in a real and honest way. They are trying to help us learn and often talk about what really happens in their practices. Hearing about their experiences provides a clinical context for our knowledge. 
What made you want to become a doctor?
In 5th grade I did a presentation about being a pediatrician when I grew up. Ever since then I gravitated towards science and helping people, so medicine was a perfect fit. Now I get a chance to pursue what I wanted to as a kid. I can't imagine doing anything else.
How do you think your 3rd and 4th clinical years will be unique since you are part of the Morgantown Campus?
Being in the hospital will be different because we will be learning in a hands on way compared to first and second years. Learning from physicians and getting to interact more with them and the patients. There are doctors here that love teaching and want you to learn.  
Since you are from Morgantown what are some things an out of out of state applicant should know about Morgantown? 
It is the best of both worlds. Twenty minutes away we can hike and we are close to Pittsburgh and Washington D.C. Morgantown as has more of a small town feel than you would think. It has a strong sense of community and is a great place to live. 
Did the programs orientation week help you get to know your classmates, faculty/staff, and get you acquainted with Morgantown before classes officially started?
Welcome week was really fun. Camp day was great because we go to sign up for new activities and try new things with our classmates. It was a great way to get to know people and learn some new skills along with my peers. I got to know people in a more authentic way. The rest of the week prepared you for what to expect and got you to meet many of the professors, which was helpful as well. 
Do you have any advice for anyone thinking about medical school?
Pursue what you are passionate about. Don't just check off boxes because you think it will look good. Medicine is a diverse field, and we need many different kinds physicians to meet the needs of patients with different background.The things you care about could be the very things that help you relate better to a patient someday. You can pursue medicine in a way that is unique to you so don't just put yourself in a box. 
What activities help keep you a well-balanced medical student?
Exercise and getting outside keeps me refreshed. I am way less stressed out when I do those things. Playing with my dog also helps a lot. Making and maintaining friends that are outside of medical school or being around them.  It's great to be around other adults that are in the same state of life in medical school.
So far, which wellness event has been your favorite? 
Snowball was really fun. It was nice to see everyone all dressed up and out of class. It snowed a lot that night which made it festive. 
What plans do you have for the summer between first and second year?
This summer I'm doing research with the INTRO program in pediatrics. I will be working with birth score data, which is information that is collected about infants born in West Virginia. We are the only state that collects this kind of information, so I'm really thankful. I am interested in the health of newborns using the neonatal absence system. I am excited to find some relationships that might help us find solutions. 
What are your goals after graduating?
I hope to become a pediatrician. I am not sure if I want to do general pediatrics or something more specific, so I am really open to the specialties in third and fourth year. I'm looking forward to learning more about different fields on rotations to find something that I love.  
Interviewed spring of 2019 (during the MS1 curriculum)
Photo taken outside of the HSC