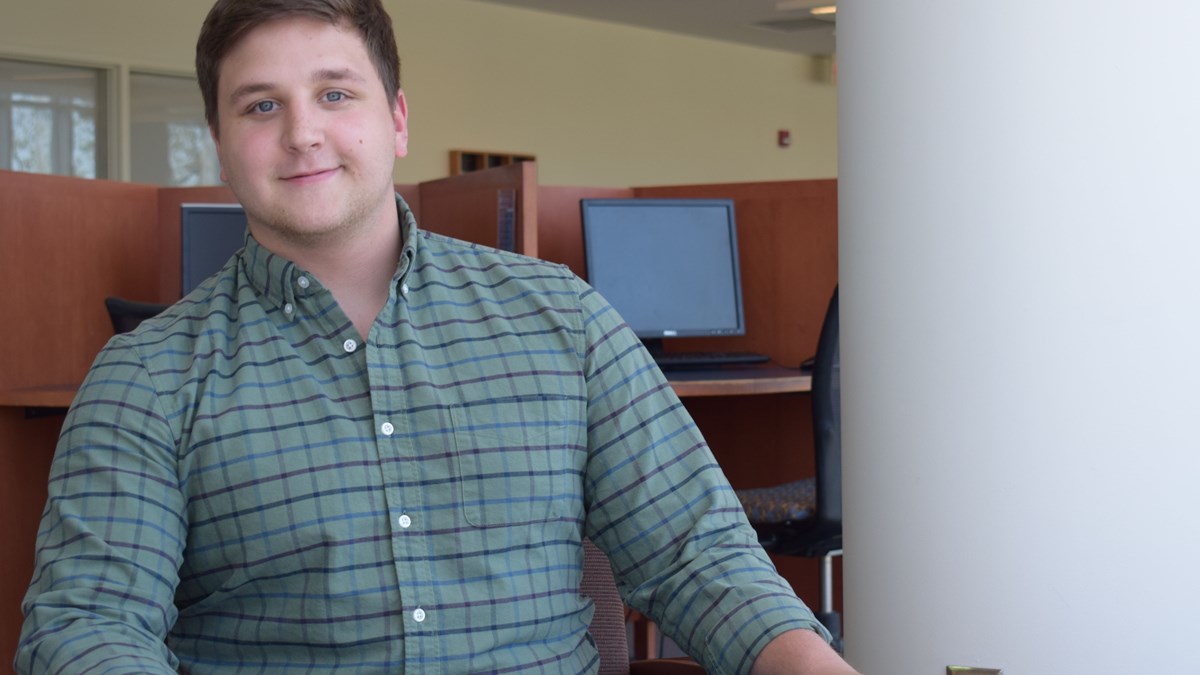 Hometown:

Phillipi, W.Va.

Undergraduate Degree:

Biology, West Virginia University
What made you want to get your MD degree at WVU?
I picked WVU specifically because I grew up near here, going to Mountaineer football games, so it is like home to me. I like being close to family, meanwhile getting a world-class education at a nationally ranked institution. 
So far, what is your favorite part of the MD program?
My favorite part of the MD program is the emphasis on integration of lecture material into clinical situations, such as the ultrasound practice and patient simulations at the STEPS center. It is great that we get to take what we learn in the classroom to the clinic so soon in the curriculum, and it shows in people who graduate from WVU SOM.
What made you want to become a doctor?
I have always been interested in sciences since I can remember, but I knew I didn't want to spend my days stuck in a laboratory - I wanted to be with people. Medicine is the intersection between a rich knowledge of life sciences and interacting with people, making differences in their lives.  No other career combines both areas in a more perfect way for me than medicine, so I've been pursuing it ever since.
How do you think your 3rd and 4th clinical years will be unique since you are part of the Morgantown Campus?
The three campuses are very similar, but there seems to be a higher volume of research and specialties in Morgantown. Having the opportunity to be a part of some of the ground-breaking research would be incredible personally and professionally. With Ruby expanding so much and recruiting so many renowned physicians from across the country, I will be a major benefactor by being exposed to a lot of interesting, unique cases. Hopefully this will translate into me becoming a better doctor because of it. 
Did the programs orientation week help you get to know your classmates, faculty/staff, and get you acquainted with Morgantown before classes officially started?
It was great! I liked camp day, because it gave me an opportunity to get to know my classmates in a more laid-back environment before jumping into the hard work. I learned how to play Bocce ball, which was a new and fun experience!
Do you have any advice for anyone thinking about medical school?
Do the very best you can during your undergraduate years and make sure you try to find out if medicine is truly for you. Medical school is no walk in the park, so striving for a balanced life (physically, emotionally, academically, etc.) is important for you as an individual. Shadow a lot and don't be afraid to reach out to people who are going through it now!
Since you are from Phillipi, WV but went to undergraduate school in Morgantown what are some things an out of out of state applicant should know about Morgantown? 
It is a big university in a small town and it feels that way. Morgantown is a great place to focus on learning to be the best physician you can be, but also a place that offers more than meets the eye. Morgantown is near Pittsburgh and Washington DC so if you want to go to a larger city it is not a bad drive. Morgantown also has a lot of outdoor activities in close proximity, so if you like hiking, skiing or white water rafting in your free time, you can do that. 
What activities help keep you a well-balanced medical student?
I like playing basketball and I am in a WVU Student Recreation Center league with some first and second year medical students. I also like to study outside when the weather permits and go hiking in free time. 
So far, which wellness event has been your favorite? 
Snowball would have to be my favorite so far. I knew my classmates at that point well enough that having fun with them was easy. We all got to look our nicest and have a great dinner and a fun night.
What plans do you have for the summer between first and second year?
I will be doing the Anesthesiology and Internal Medicine externships here at WVU. I really enjoyed doing ultrasound this past semester, and I think I would like an opportunity to use it throughout my career. Anesthesiology and Emergency Medicine both (from my understanding) use ultrasound a bunch, so I wanted to get a greater insight into one of those career paths this summer. Since Internal Medicine is an extremely broad field and I'm trying to keep an open mind on what path I want to take in my career, I thought it'd be a great opportunity to practice my history and physical skills while observing a variety of specialties. Both externships will be a great opportunity for me to start to learn how to be a great, compassionate doctor one day.
What are your goals after graduating?
I'm trying to keep an open mind moving forward. Fast-paced, cerebral medicine is very interesting to me, but not having actually rotated through most things, I can't say for sure. At the end of the day, I want a career that has me excited to get out of bed in the morning and will allow me to make a positive impact in people's lives.
Interviewed spring of 2019 (during the MS1 curriculum)
Photo taken library