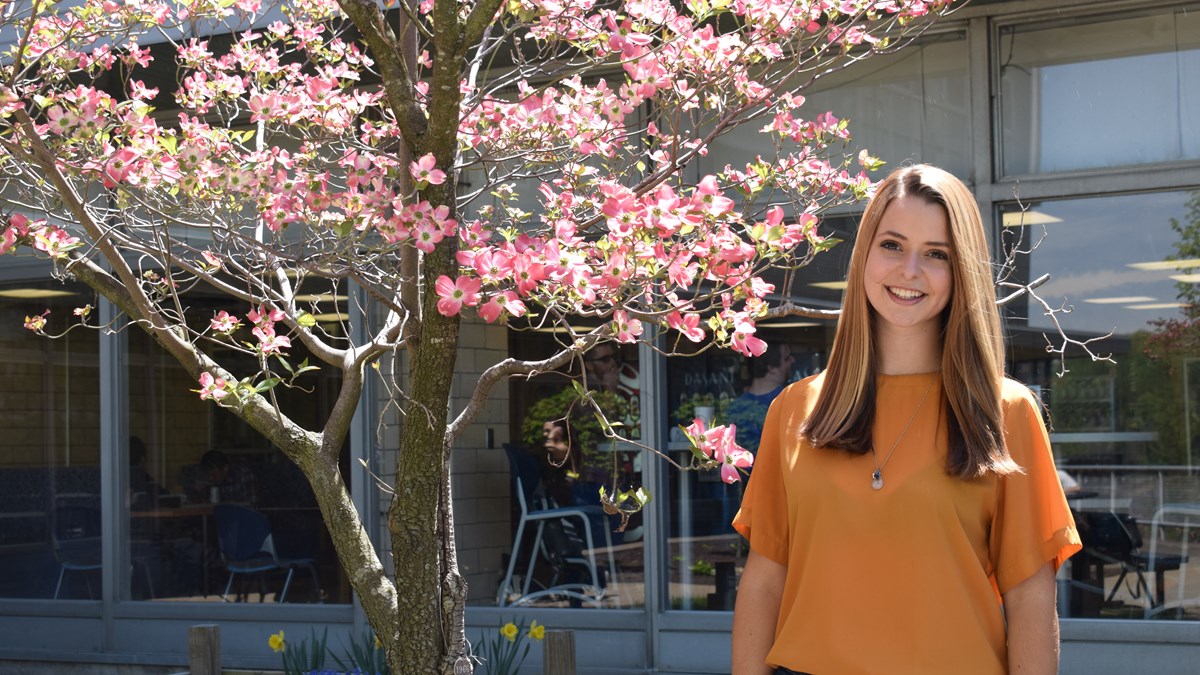 Undergraduate Degree:

Biochemistry, West Virginia Wesleyan College
What made you want to get your MD degree at WVU?
My grandparents, parents, and siblings have all been Mountaineers, so I have always loved WVU.  There are lots of professions within the health science center here that represent many fields and research opportunities.  I am interested in research, so that was a huge draw for me. 
So far, what is your favorite part of the MD program?
My classmates. We are an interesting group people.  It is fun to interact with such a diverse group of people that have so much in common.  They keep medical school interesting and fun.
What made you want to become a doctor?
I've been saying that I wanted to be a doctor since I was a little kid.  I've always had an interest in science and learning, and I like working with people. I come from a rural area and I really appreciate the role that physicians play in the community. I did some volunteer work in college in different fields of healthcare, and medicine seemed like a good fit.  
How do you think your 3rd and 4th clinical years will be unique since you are part of the Morgantown Campus?
Morgantown is unique because of the variety of specialties that are offered here.  I get to make relationships with physicians now, during my first and second years, and work with them again during my clinical years. 
What do you like about the community service requirement? 
I love it.  It was part of my decision to come here.  I think it is important that medical students are involved in the community around them. 
Did the programs during orientation week help you get to know your classmates, faculty/staff, and get you acquainted with Morgantown before classes officially started?
It was a little overwhelming, but it was a great opportunity to meet my classmates and get to know my way around Morgantown and the campus.
Do you have any advice for anyone thinking about medical school?
Make your application process your own and don't pressure yourself with what others are doing. Everyone in my class got here in different ways, and we need many different kinds of doctors with diverse interests and passions. Do what suits you. Build up your application with things that you love. 
What activities help keep you a well balanced medical student?
I like to be outdoors and like to hike and kayak. I also play soccer with other medical students and make it a priority to stay in touch with friends and family. 
So far, which wellness event has been your favorite? 
Snowball! It was a fun opportunity to relax with other students. It was also a great way to kickoff the second semester. 
What plans do you have for the summer between first and second year?
I am part of the Global Health track, so I will be taking the tropical medicine course. I also plan to do some physician shadowing. 
What are your goals after graduating?
I am not sure what kind of doctor I want to be, yet. I know that I am interested in global medicine, but I am also interested in returning to West Virginia. I am not sure yet how those interests will come together, but I am excited for the possibilities.
Interviewed spring of 2019 (during the MS1 curriculum)
Photo taken memorial gardens