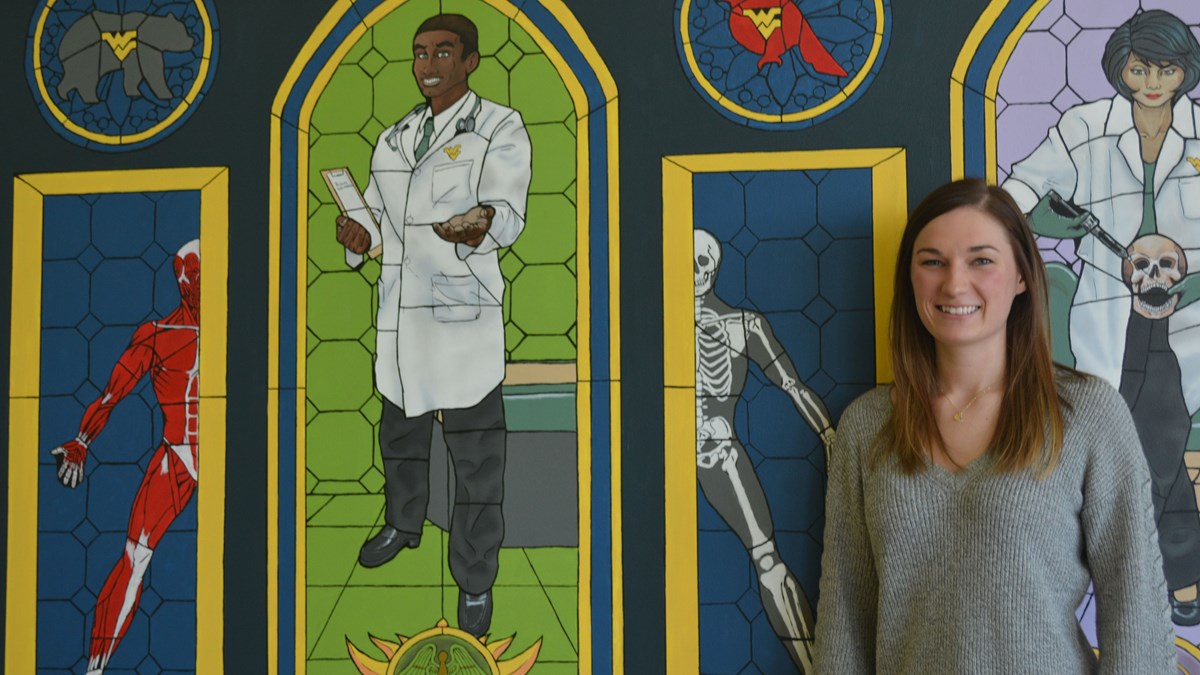 Undergraduate Degree:

Biology , West Virginia University
What made you want to get your MD degree at WVU?
I have a younger brother that had a lot of medical issues growing up.  That experience surrounded me with doctors in the hospital.  He was able to get through his problems.  I feel like I was blessed with my brother, so I want to be able to do the same for others.
So far, what is your favorite part of the MD program?
I really like how personable and approachable the professors and staff are with the students.  It is easy to talk to them when you are having a problem. 
What made you want to become a doctor?
My brother.  The experiences that he went through shaped me.  I saw first-hand the difference that medical care has on patients and their families.   
How do you think your 3rd and 4th clinical years will be unique since you are part of the Eastern Campus?
At first, I was worried that my experience would not be the same.  I was happy to learn that we all get the same amount of opportunities at all three campuses.  I will have more of a hands-on opportunity in surgery since there are not as many residents at the Eastern Campus.  Also, I am from the area and I am excited to get back to my hometown. 
How did participating in research before medical school prepare you?  
I did several projects before medical school.  I did some research in Orthopedics.  I administered patient surveys to see what type of clavicle repair surgeries were best for long term outcomes.  I also did some research with faith based lifestyle programs for diabetes management.  Getting involved in research early for me was great.  It helped me make connections with staff at WVU and understand the process of research projects. 
Did the programs orientation week help you get to know your classmates, faculty/staff, and get you acquainted with Morgantown before classes officially started? 
That week was a whirlwind.  It was exciting and nerve-wracking at the same time.  It was great to make new friends and connect with my classmates.  My favorite part of the week was the Adventure Camp and the team building activities that we did in our small groups.  We were able to bond with the group we would be spending the rest of the year working with.  
Do you have any advice for anyone thinking about medical school? 
Do not give up if you do not get in the first time.  Do not be afraid to ask what you can do better or what you need to better yourself.  I did not get in the first time that I applied.  I talked to Dr. Nield (our Dean of Admissions) and she told me to work harder on getting a better MCAT score.  I followed her advice, raised my score, and it made all the difference. 
What activities help keep you a well-balanced medical student?
Working out and getting 8 hours of sleep a night help me stay balanced.  Trying to keep somewhat of a social life is important too.  I hang out with my medical school friends and we go out to dinner for a study break.  
So far, which wellness event has been your favorite?  
It is hard to pick just one.  I really liked Fall Fest where we painted pumpkins for the children's hospital.  We also got to have fun outside and eat wonderful fall food.  
What plans do you have for the summer between first and second year? 
Since I am in the Air Force I will be doing my HPSP training.  I have to go to commissioned officer training this summer, which is exciting and makes me nervous at the same time.  I first looked at the Navy, but then I talked to Dr. Kim Bailey (a general surgeon here at WVU) and she told me about the Air Force and how I would get a better training.  
What are your goals after graduating?
Hopefully to get into a residency program of my choice.  I am not sure what area of medicine yet.  Eventually, I would like to start a family and keep in touch with my friends and family.  
Interviewed spring of 2018 (during the MS1 curriculum)
Photo taken the by the photo in the learning center lobby