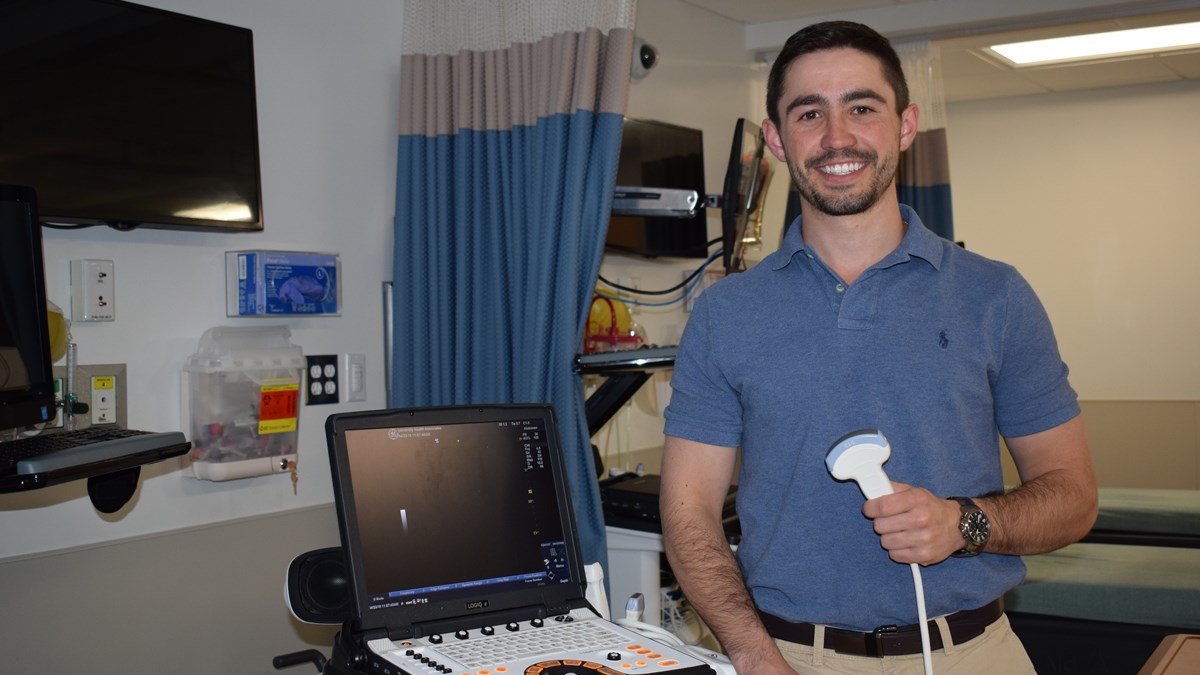 Undergraduate Degree:

Biochemistry, West Virginia University
What made you want to get your MD degree at WVU?
I was born in this state and I did my undergrad here. The WVU School of Medicine seemed like an excellent facility. I was also able to stay close to friends and family and not leave the state.
So far, what is your favorite part of the MD program?
I really liked the cadaver/anatomy lab. It was my first time doing a full dissection and I really enjoyed learning in a different environment. 
What made you want to become a doctor?
It has been a dream of mine since high school. In my undergraduate studies I became more driven to this goal. I was increasingly attracted to the field of medicine. I always imagined myself helping people and continuing my education so being a physician is an excellent choice for me. 
How do you think your 3rd and 4th clinical years will be unique since you are part of the Morgantown Campus?
I have been in Morgantown for five years now and I feel like my life is situated here. I think it will help with an easier transition between second and third year. I am also excited to stay closer to my friends and family. 
Did the programs orientation week help you get to know your classmates, faculty/staff, and get you acquainted with Morgantown before classes officially started?
Absolutely, it was helpful. It was a chance to get to know classmates in a stress free environment. We all had no worries about school work at that point.  
Do you have any advice for anyone thinking about medical school?
Go for it! 
What activities help keep you a well-balanced medical student?
In the winter I ski as much as possible. In the spring/summer I like to fly fish. 
So far, which wellness event has been your favorite? 
Camp day was the best so far. We all did fun games (like bocce ball) and we got to hang out as a class. 
What plans do you have for the summer between first and second year?
I will be doing rural medicine in Moundsville, WV at Reynolds Memorial Hospital emergency department. I hope to do some traveling in between. 
What are your goals after graduating?
Get a job. I want to complete residency and get a good job besides that I want to enjoy life. 
Interviewed spring of 2019 (during the MS1 curriculum)
Photo taken in the STEPS center