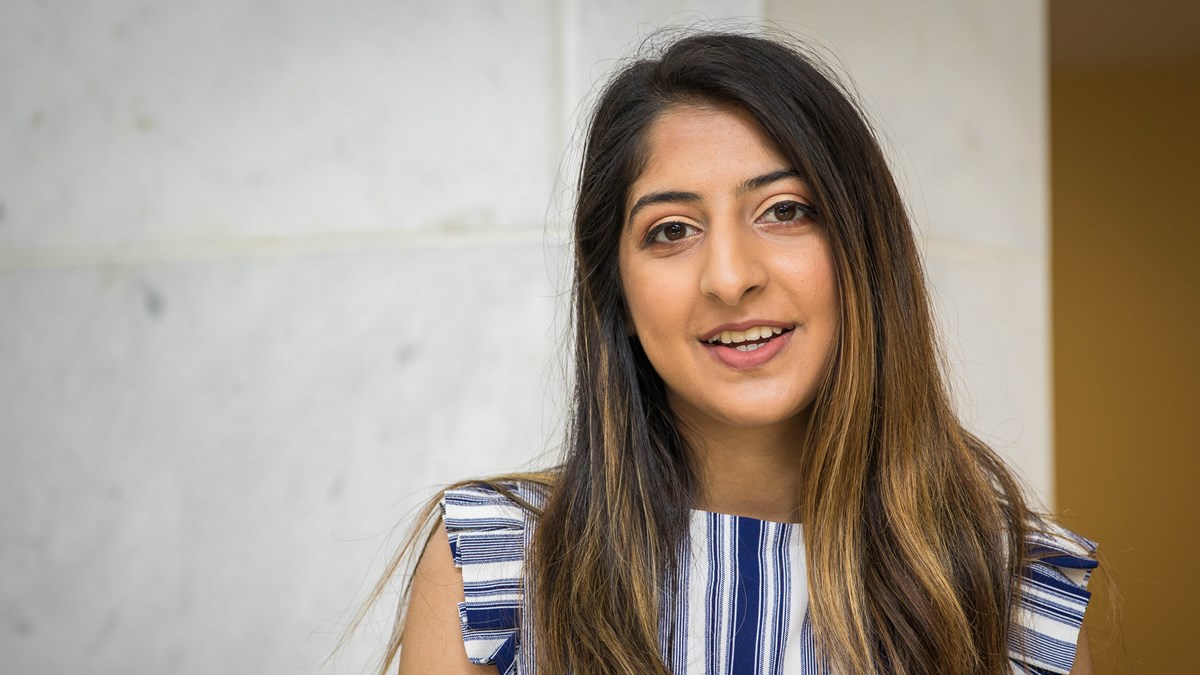 Hometown:

Toronto, Ontario in Canada

Graduate Degree:

M.D. degree, West Virginia University
Why did you choose WVU?
I had always thought that I wanted to go home to Canada for medical school. After living in this state for four years through my undergrad, I felt like I found a new home. When I did an interview at WVU and toured the campus I completely fell in love with the people, the program, and the campus. Something about this city pulled me in and when I saw the campus I knew this is where I wanted to go. I immediately placed this above all my Canadian options. 
How has this scholarship impacted you?
I don't qualify for any federal aid or any private loans in the US. So, trying to figure out how to pay for medical school has been the biggest stress in my parents' life for the last few months. They have been super concerned and the scholarship funds have really helped.
The funds eased my mind and eased my parents' minds to help transition me into medical school while being able to afford to actually attend a US med school. I have to get all my loans from Canada. It's a very complicated process so this scholarship has been one of the biggest helps to my family. I am so grateful for that. 
What has been your most memorable experience?
The most memorable part of my experience here has been my classmates. I am meeting all of these people who have the exact same passion as I do and the same dedication to the field. Everyone wants to do something good and to be surrounded by people like that all the time is so uplifting. It helps drive me to want to do better.

What is next after medical school?
I would like to go into neurosurgery, but I would like to do something with Doctors Without Borders as well. My parents grew up in India where medical care was almost non-existent. It was very hard to find good care. I want to be able to go around the world and help out where they really need care. 
What would you like to tell your supporters?
Although I've only been here a couple months, I made the right choice by coming to WVU.