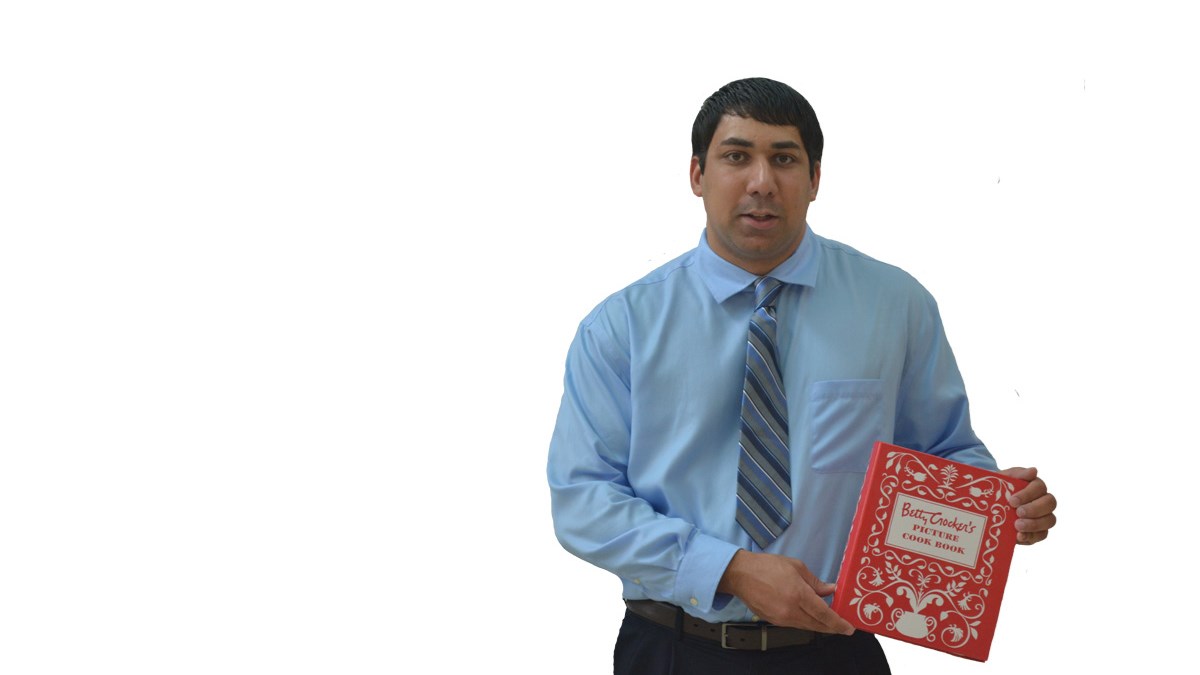 Hometown:

Kemmerer, Wyoming

Undergraduate Degree:

Mechanical Engineering with an emphasis in Nuclear, Idaho State University
1. What made you want to get your MD/PhD degree at WVU?
I was attracted to WVU because I liked the small town atmosphere of Morgantown. The other schools that I was accepted at were in big cities many of which had high crime rates. I also enjoy the outdoor activities that West Virginia has to offer like camping and fishing.
2. What made the MD/PhD program so appealing?
I really liked the interview process here at WVU. I enjoyed interacting with the faculty because they seemed to take a genuine interest in the students, and they have always been there to help. Ruby Memorial Hospital is also nationally ranked in many specialties, so I knew I would get a quality professional education here.
3. What is your favorite part of the program?
Right now, my favorite part of the program is the small group interactions that I have had so far in Human Structure Lab, Problem Based Learning, and Clinical Learning Group. I have found that I learn the most in this type of environment with my classmates. I have also made a lot of friends through these interactions, and it is helpful to be able to struggle through coursework together.
4. What made you want to become a doctor?
My motivation to become a doctor first began when I was diagnosed with asthma. During my early childhood, my asthma prevented me from doing any kind of physical activity. When I was 7, I met a physician named Dr. Uchida who is a specialist in pediatric pulmonology. Dr. Uchida brought my asthma under control within a few months, and shortly after that, I began to learn how to swim. Seeing the extent to which he had improved my life was incredible. I want to be able to help my patients in the same way.
5. How do you balance home, school, and a social life?
It has been difficult so far, but I try to devote 1-2 hours a day where I do something other than schoolwork like exercise or visit with friends and family. It gives me a break from studying, and I am able to come back refreshed so that I can focus on studying again.
6. What kind of research would you like to do when you are in the lab after your second year?
Right now my interest is in genetics, so I would like to pursue a PhD in Biochemistry. I am especially interested in nutritional genetics and gene therapy.
7. What do you think about the schools community service requirement?
I think the community service requirement is a great idea. It not only gives me a break from school but also allows me to interact with many people from different backgrounds and serve in the community. I tend to be a people person so I like to participate in these kinds of activities.
8. The program had a week long orientation before classes started. What did you think of that?
I really enjoyed the orientation. It was good to participate in the student activities that the school offered like the new skills sessions on camp day. The school took us to Cooper's Rock, and our deans and professors helped teach us a new skill. We got to pick our skills, and I chose Frisbee golf and board games. It was great to meet my classmates and develop friendships before jumping into academics.
9. What are your goals after graduating?
My ultimate goal is to be a physician scientist. I would like to spend 3-4 days running my own lab and 1-2 days seeing patients.
10. What is your favorite thing to do outside of school?
My two favorite things to do outside of school are hangout with friends and family and exercise. WVU has an exceptional REC center, and I like to swim and lift there. The REC center also has lots of other things students can do like rock climbing and basketball. There is usually plenty of machines and space available for students especially in the mornings.
11. Do you have any advice for anyone thinking about medical school?
My advice would be to take advantage of as many shadowing opportunities as possible to make sure that you enjoy it and see what various physicians do on a daily basis. Also, take as many courses in biology as you can because it will help you with your medical school coursework. Lastly, enjoy your time as an undergraduate; they are the best years.
12. Since you are from out of state has WVU become a second home?
It really has. West Virginia has grown on me a lot. I really like living in Morgantown, and the people here are some of the nicest I have ever met.