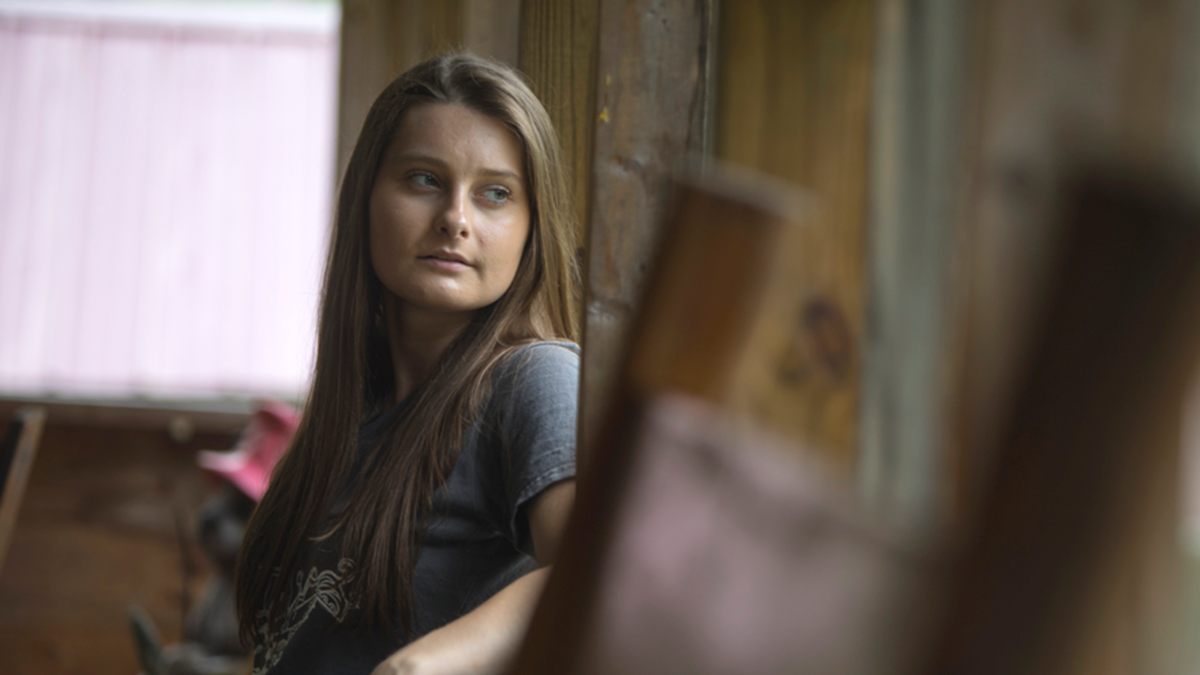 Hometown:

Covel, W.Va.

Undergraduate Degree:

Exercise Physiology '18, West Virginia University
Although West Virginia University School of Medicine student Savannah Lusk has traveled around the world, she says she is proud of the state that built her.
"West Virginia built me, and because of that, I want to dedicate my life to building the state," Lusk said. "Lifting as I climb."
Lusk grew up in the rural town of Covel, West Virginia. While growing up, she was impacted by the many health disparities in her community and began to think she could make a difference through medicine.
"Growing up I always wanted to be a doctor," Lusk said. "Watching the systemic health care disparities my community had, due to where they live or how much money they had, opened my eyes."
Lusk came to WVU for her undergraduate degree to make her goals of helping the state a reality. She got into the rural health track program and completed her degree in exercise physiology. She says the foundation provided by WVU prepared her for her journey through medical school.
Outreach programs were one aspect Lusk loved about the rural health track during her time as a student at WVU.
Outreach in the School of Medicine is important for both the students and the communities they serve. Students go into underserved and isolated communities to educate the people on various health topics. Lusk especially loved interacting with the kids, spreading awareness on public health and talking to parents about cooking and other ways to be healthy.
Lusk, a recipient of a land grant and foundation scholarship, was able to have a study abroad experience. She was also able to take part in a sustainable development trip to Uganda, where she went into a rural community and provided sustainable change.
After undergrad, she kept traveling and received a Fullbright teaching scholarship to teach English in Bulgaria for a year before returning to WVU for medical school.
In addition to becoming a doctor, Lusk also wants to get a degree in public health and public policy. She wants to work and create public health initiatives for her community. Ultimately, her goal is to improve communities' ability to access healthcare in West Virginia.
Helping and improving the health of her community is her biggest goal and something that drives her.
Lusk is already heavily involved in her community in Morgantown. She is a soccer coach, is involved with the Girl Scouts, is a tutor, involved in the Helping Hands Club and is even able to find time to be the Mountaineers alternate mascot.
"At WVU I learned that if my goals are just for myself then it's kind of meaningless," Lusk said. "If I am not out there trying to lift as I climb, to help other people, then what I do isn't as meaningful."
Lusk may have a long climb ahead of her to reach her goals, but the state of West Virginia will continue to help build her so that one day, she can lift and build them.